'Teams always beat all-stars': What agency execs learned from their summer jobs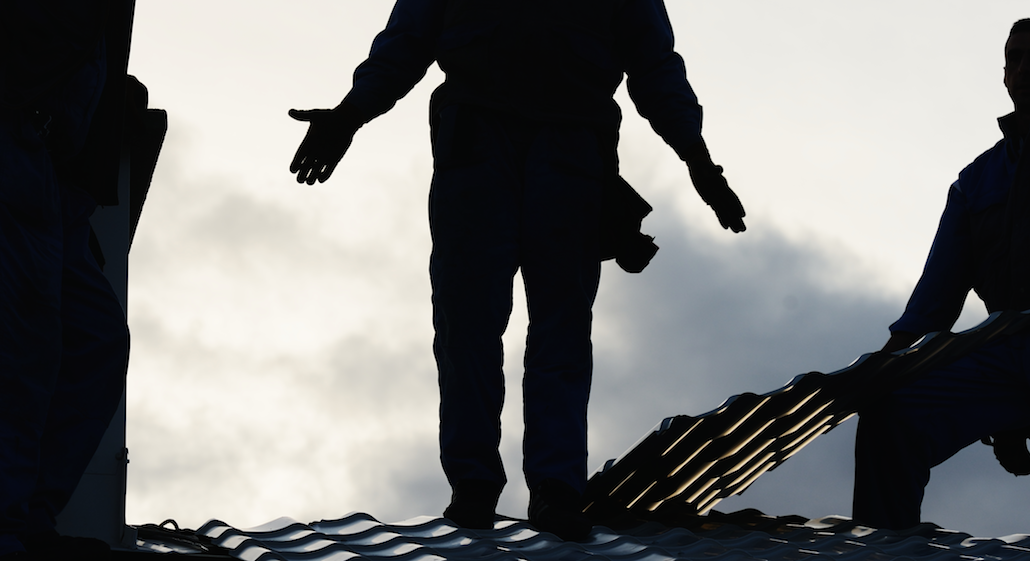 With many of today's youths finding refuge in air-conditioned enrichment and educational programs, it's easy to forget that there was an age not too long ago when you were expected to slog through these hot summer months engaged in some form of menial labor.
But these often-low-paying, always-demanding jobs taught some great lessons, at least Gen X people like to believe. According to We Are Social's managing director Leila Thabet, summer jobs can even have an impact on how new talent is evaluated: "You can tell the difference between people who have held down jobs and those who haven't. No matter what your role was: packing boxes, waitressing, it comes down to responsibility."
So, for all you college-student dishwashers out there, Digiday spoke to several digital media executives about their summer job experiences — and how they shaped them.
Find a way to be different
Driving an ice cream truck was probably my first experience in how to differentiate a product. There are a lot of other ice cream men on the road. It's very competitive, and it'll probably be a plot of a Ben Stiller movie at some point. I crafted some clever hacks to get people's attention and make them want to buy from me. Everything from hacking the electronic chime on the ice cream truck to play modern songs instead of nursery rhymes to changing the way the packages of ice cream looked on the shelves, so my first taste of shopper marketing.
Necessity is the mother of invention, so how do you differentiate a product that's a commodity? A lot of it's in the service, a lot of it's in the personality, a lot of it's the presentation. So learning how to do all that was a great experience, and a bizarre one at that.
— Ian Schafer, founder and CEO, Deep Focus
Be the eye of the storm
I was waitressing at a bar/restaurant in central London. The pace, the speed was crazy busy. It was the first model of its kind, when the restaurants had started being incorporated with bars, so there was a lot going on. I learned how to keep on top of lots of moving parts. You're constantly thinking about the next thing. It kept your mind occupied as well.
I worked with a great manager, and he pulled me aside one day and said, "It doesn't matter how busy you are, or how crazy or hectic or mental things are around you. Always take a minute to stand back, reflect and think about your next move. Never get caught up in the hurricane of what's going on around you." And I've applied that to my career today, being able to deal with mistakes and really hectic situations and remaining calm. Being prepared to deal with disasters, getting through them calmly and knowing that it's not the end of the world is a good life skill to learn at a young age.
— Leila Thabet, managing director, We Are Social
Just take the plunge
I was working for someone else doing landscaping, and I decided to start a painting company, because I realized that you could work the same amount and make more money, but you had to take on the risk and the responsibility if you're doing it on your own. I painted a little bit here and there, but had never had to estimate how much it would cost to paint a house, so a couple times we missed pretty dramatically under what it should have been and probably left a lot on the table.
I learned that you're never going to be fully ready to take the next step up, and sometimes you have to just jump in and learn. We didn't have anyone to really teach us how to do estimating, but we figured it out on the job. We were able to do that, and I've had that experience a lot throughout my career where I didn't necessarily feel ready for the next step, but the people who were in charge gave me those opportunities.
— Pete Stein, global CEO, Razorfish
Join a team, beat any all-star
I was 12 years old when I had my first summer job, and I spent the summer washing dishes and filling glasses with ice and water in a small restaurant ice cream parlor. I rose to become manager of the whole restaurant at the age of 15. The staff was all older than me, some by quite a bit. Most people knew I was probably younger than them, but they didn't ask. I had their back, they had my back. Retail and restaurants: These are hard, gritty businesses with tough customers. You just look out for each other.
I am very keenly aware when I go to restaurants now whether they're behaving as a team or as a bunch of individuals. Teams always beat all-stars. They just intuitively know when someone's going to need a boost and how to behave as one unit. It translated into my view of leadership as side-to-side collaboration.
— Tony Weisman, CEO, Digitas LBI
*****
Check out these new jobs from the Digiday jobs board:
CBS Interactive has an opening in San Francisco for an associate product manager. The ideal candidate should have a bachelor's degree, 3 or more years of experience in project management and a "can-do" attitude.
StubHub also has an opening in San Francisco for an ad operations specialist to ensure the successful delivery of display advertising campaigns. The ideal candidate should at least 2 years of ad operations experience and experience with relevant ad platform technology and troubleshooting tools.
Onion, Inc. has an opening in Chicago for an account manager responsible for B2B. The ideal candidate will be a positive, detail-oriented, persuasive multi-tasker and should have 3 to 4 years of relevant experience in digital advertising with some of that experience being at an agency.
https://digiday.com/?p=80597