East Coast vs West Coast was a rivalry even before Biggie-Tupac.
Nowhere has this been more relevant to our industry than in the agency cultures of each coast, whether it's in the hours of operation, office culture or creative vibe.
The challenge of time
Natural rhythms, timezones, wherever you want to place the blame, there's something to be said for being three hours apart. You can argue until you're blue in the face that time is a social construct and nothing more, but these three hours seem to have a profound influence on the way each coast does business.
"On the West Coast, they do seem to mimic the business hours of the East Coast," said Grey's North American CEO Michael Houston. This was a real problem for him when he first moved from New York to San Francisco. "By the time I woke up in the morning and got started with my day, I felt that the East Coast was already three hours ahead, and that was tough. And at the end of the day, things tend to wind down much, much faster. And that's probably because the East Coast already shut down."
Jimm Lasser, creative director at Wieden+Kennedy who worked in Portland before moving to the New York office, sees the time difference as a strength for the West Coast. "That may be part of the root cause of why the West Coast seems to be a little more laid-back," he said. "There is something about being the last one to wake up and the last one to go to bed that permeates the whole West Coast. It's an advantage to us; it keeps us more chill."
Location, location, location
While time plays a part, there are other ways that regional culture bleeds into agency life.
"Portland is its own animal, for sure," said Lasser. "The city itself is very independently-minded. It sort of has that Lewis and Clark streak. Creatively you see that quite a bit. You feel at one with the city because you can go out and have your own art show or express yourself creatively outside of the walls of the agency, and that spirit feeds into the city and then back into your work."
His experience in New York has been different: "More buttoned-up, a little more serious overall. It's very focus-driven. If you're in New York, you're there to make it; people come to New York for a reason. There's not as much gray in the creative process. The West Coast is just open-minded to ideas, to sharing, all the things you learned in kindergarten."
Houston sums it up by comparing the strengths. "It's the difference of inspiration and perspiration. The West Coast is fed by inspiration and dreaming and the possibilities of what can be, whereas one of the best things about the East Coast is that people actually roll up their sleeves and work really, really, really hard. And interestingly, I'd say that sometimes on the East Coast people cut themselves off before they allow themselves to be inspired. These are huge generalizations, of course."
Agencies: Preserve these differences
Most agencies of a certain size can now tout their bicoastal credentials, but according to Marc Burns, managing director of BBDO San Francisco, cultural differences within their offices are disappearing, and not just between East and West Coasts, but globally. "It's my honest view that the culture of the network overrides geographic cultural differences of an office location," he said.
Houston makes an important point: "The blending of two defined and separate cultures is a byproduct of what's going on in the world at large rather than what's going on at any single agency or organization." And while agencies should ensure that all of their locations are guided by the same north star, they should also be careful not to go too far. "I don't think a monolithic culture is something that anyone can aspire to."
"Everything is blurring together; for better or worse, things are getting homogenized," he continued. "Is something lost? I think anytime individuality or diversity of thought is lost, whether it's in a corporate culture or otherwise, yes, something is lost."
Wieden+Kennedy has a formula to take advantage of these regional strengths, said Lasser. "Half is local. We want to make sure that our spirit is grounded in that city, be it London, Amsterdam, Tokyo. So all the offices have their own unique flavor. I do think that you miss something if you're spreading your advertising office seed and you do not heavily take into account what that city offers you locally in terms of language, culture, talent, all of it. Going forward, it's a very, very important thing."
***
Check out these new jobs from the Digiday jobs board:
Entertainment Weekly has an opening in New York for an associate director of integrated marketing to develop the sales, marketing and promotion strategies. The ideal candidate should have a bachelor's degree and 6-8 years of marketing experience, with some of it in digital.
Turner PR has an opening in Denver or New York for a copywriter/digital content producer. Responsibilities would include drafting content, conducting research and otherwise supporting content and digital strategies. The ideal candidate should have three or more years experience as a copwriter or digital content creator, with agency or publishing experience preferred.
XO Group Inc. has an opening in New York for a senior account strategist to work with the marketing and sales teams to develop strategic brand-centric marketing plans and monitor performance. The ideal candidate have experience with both communication strategy and numerical analysis for tracking campaign performance.
https://digiday.com/?p=83527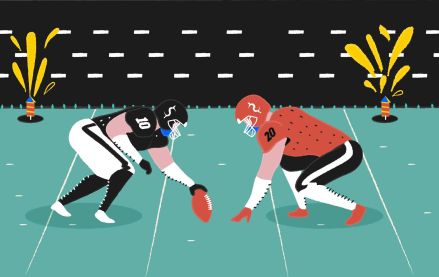 December 6, 2023 • 4 min read
In response to this challenge, the NFL's Detroit Lions have adopted a proactive strategy, introducing an extra channel for their local NFL broadcast. The objective is to broaden advertising opportunities, leverage direct-to-consumer distribution, and establish stronger connections with local fans, with the ultimate goal of increasing preseason viewership.
December 6, 2023 • 4 min read
It's been over a decade since the most recent entry in the wildly popular "Grand Theft Auto" series came out in September 2013, meaning anticipation for "GTA 6" has been building for years. Rockstar titled yesterday's trailer as "Trailer 1," making it clear that the company is poised to launch a massive marketing campaign in the lead-up to the game's 2025 release.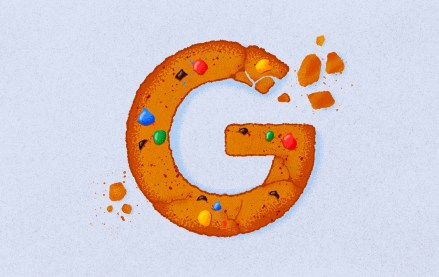 December 6, 2023 • 4 min read
A healthcare client that decided to scrap all conversion tags and cookies within weeks provides a case study for what will likely be a common experience in a year's time.