A successful interview is like a good first date. Both parties know exactly what they're looking for, but each one tries to simultaneously put on their best face while sniffing out any particularly alarming skeletons in the other's closet. When it comes to creatives, the dance is largely the same. The work is not what's on trial anymore, but the individual.
"I already know their work," said Jay Benjamin, chief creative officer at Saatchi & Saatchi. "We wouldn't be sitting down talking if I didn't."
Digiday spoke to creatives from some of the most forward-thinking agencies about what makes for good conversation, why they hate weird interview questions and more.
Connecting the dots between business and creative.
You may just want to be a copywriter, but your department won't exist in a vacuum. You have to know how it fits into the larger agency mission.
"OK, we're in the business of advertising," said Benjamin. "We like to make cool work, but why? Some people look at me like I'm crazy when I ask that because it sounds like a really straightforward question, but it gets to the heart of whether they're business-minded creatives. I need to know if they're going to be able to do the type of work that's going to elevate the agency and our clients."
John Long, creative director at Huge, takes a different approach to get the same insight. "I like to ask, 'What's your favorite piece in your book? And did it work?' Did it drive actual business results or do what the brief said to do? Too often in our business, we focus on the shiny object and the pretty picture and the nice work we put together, but we're not interested enough as creatives on whether the thing actually grew our clients' businesses and brands."
So… how do you spend your free time?
"When you're not talking about day-job specific work, the interviews do tend to get a little more confessional," said Sam Cannon, national creative lead at Razorfish. "There was one interview where I was 20 minutes into it, and I basically felt like I was having a therapy session with this person. It's probably counter to a lot of HR standards but makes a lot of sense when you're hiring someone."
Outside interests are an important topic of conversation when interviews take this turn. Cannon recalls an instance where a video conferencing interviewee told him that he used to sing in a choir. "And he started singing, and the next interviewer walks in to do the next half hour of interviewing, and I'm being sung to by a candidate."
"I ask about art a lot," said Benjamin. "Do you have a favorite artist, photographer or painter? Because I meet with a lot of people from different parts of the world, I'm hearing about art in Brazil and Germany, and there are very different takes on those things."
"When I interviewed, the focus of the conversation was fiction: who our favorite writers were and what we liked to read," said Chapin Clark, evp and managing director of copywriting at R/GA. "That's how we connected."
Why spend valuable interview time on these topics? "More people are going to ad schools, and they turn out strong people and creatives, but they can create a certain sameness," said Clark. "A one-on-one conversation about books, art or comedy can help you distinguish one person from another."
Leave the psychology to the therapists
Strange or unorthodox interview questions like, "What kind of animal would you be?" or complex mind games might get a lot of buzz, but the creatives doing the hiring seem to be united in their disdain for them.
"Maybe for certain jobs that interrogative approach makes sense," said Clark. "But I much prefer seeing people representing themselves as best as they can and just having a good conversation. I'm not a big believer of locking the window and telling the person to open it to see what happens."
Cannon has observed a different tension. "There have been lots of little political moments along the way, especially when you start interviewing for leadership positions. You'll get weird conversations with somebody jockeying with someone else you just interviewed with, and there's some kind of power struggle there, this weird, indirect passive-aggressive subtext in the interview."
Long just addresses the problem directly: "The industry would be better served by eschewing 'creative' interview questions and really asking more about results, because, at the end of the day, that's why we're doing this stuff."
***
Check out this new job from the Digiday jobs board:
The Taunton Press has an opening in Newton, CT for a senior ad marketing manager to develop and implement integrated marketing plans across multiple channels to drive revenue. The ideal candidate should have 5 or more years of marketing experience and a bachelor's degree in business, marketing or communication.
https://digiday.com/?p=84208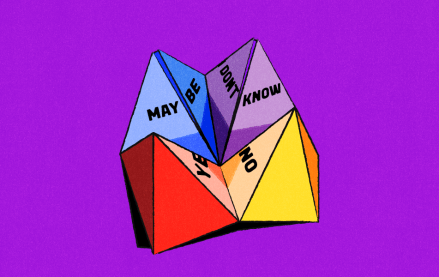 October 3, 2023 • 5 min read
•
•
Overall there's more due diligence from marketers when it comes to influencer marketing efforts now, according to marketers and agency execs, who say that there's been more rigor over the last year, and especially over the last six months.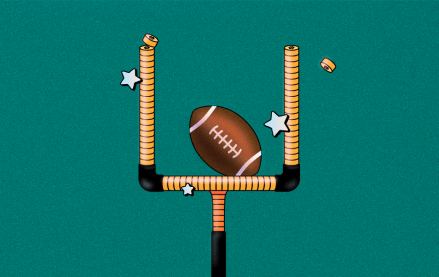 October 3, 2023 • 3 min read
•
•
The collaboration between the Los Angeles Rams and Snapchat goes back to 2020 as the Rams made became the first NFL team to conceive a Snapchat AR experience, affording fans the opportunity to virtually wear the team's recently unveiled uniform.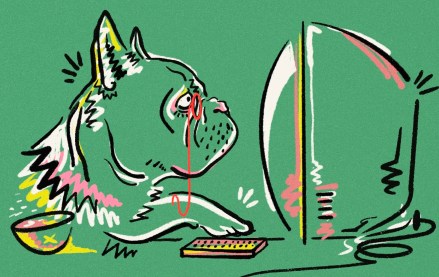 October 2, 2023 • 7 min read
•
•
When it comes to agencies, both of Meta's older sibling social media platforms may be past their primes.