'It's crucial to fighting pay gaps': How tech companies are leading the way in salary transparency
October 21, 2021 • 5 min read
•
•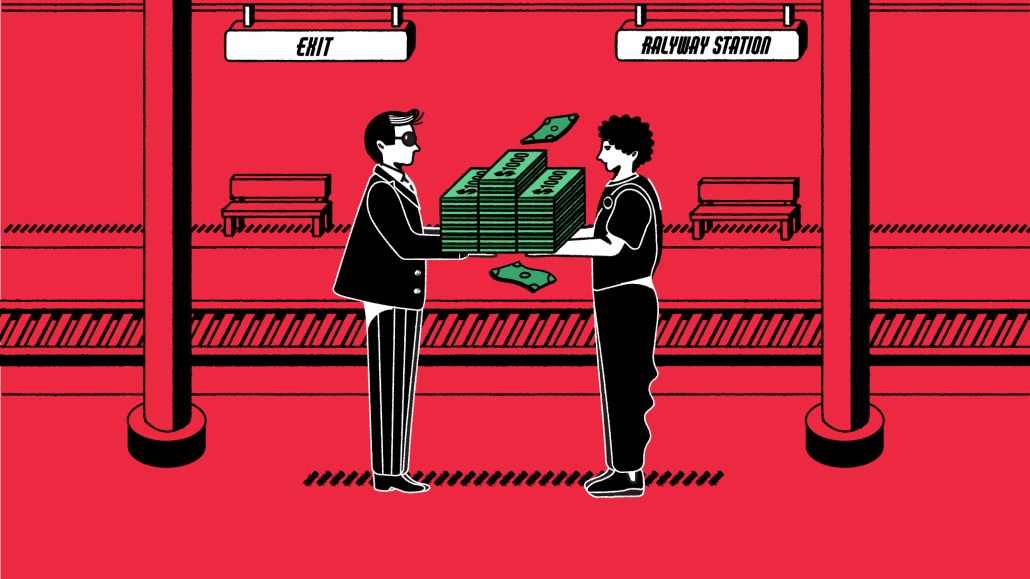 Ivy Liu
"What's your current salary?" or "What are your salary expectations?" are seemingly straightforward questions that have become a routine part of the recruitment process. But a growing cohort of progressive tech companies are breaking away from this practice.
In fact, they're offering salary transparency policies that are not only outpacing pay disclosure legislation that's gaining traction across the U.S. — they're also aiming to tackle the gender pay gap.
The gender pay gap currently stands at 15.5% in the U.K. and around 16% in the U.S., reflecting research which shows men are more likely to negotiate a higher salary than women. That gap only widens when companies that make offers based on current or expected salaries, as reported in the same research.
Legislation aside, tech startups are working harder to drive salary transparency than big corporations, according to Ruth Thomas, former HR leader at PwC, Lloyds and Credit Suisse, now pay equity strategist at compensation software platform Payscale.
"Increasingly there is a demand for transparent pay ranges that people understand, as a mechanism to ensure fairness of compensation. Tech startups really have been leaders in pay transparency with their open wage systems," said Thomas, who works with companies including EY, AXA Group and Sony Music on improving their payment methodologies.
"The reality is that isn't achievable for larger, more institutionalized organizations that have been around for hundreds of years, that have a whole load of pay history under their belts that they need to unravel to get to a point of pay fairness," she added.
Thomas cited social media content platform Buffer as a poster child for salary transparency, after it published its payment formulas online. The likes of software company Gitlab and Zoom rival Whereby have followed suit, in a bid to increase gender equality in the technology sector.
And it's working for Buffer. It credited salary transparency as the main reason for reducing its gender pay gap to 5.5% in 2021 from 15% in 2020. Being transparent has made the business more accountable and motivated to progress women from lower earning roles, the company has claimed.
It's worth noting that this is an unadjusted pay gap, comparing earnings between all men and women at Buffer, regardless of their role or experience level. An adjusted pay gap compares salaries between people who perform similar roles. Buffer has confirmed it has no adjusted pay gap at Buffer because of its transparent salary formulas.
So while a company can prove it has no adjusted gender pay gap, with men and women in the same roles paid the same, like Buffer, men can still earn more if there are fewer women in senior positions. This is what an unadjusted pay gap shows, and it's equally important so companies can understand the level of gender disparity in senior management representation and develop ways to retain and progress more women.
While not all of its counterparts have released such in-depth gender pay gap data, Whereby's COO Jessica Hayes, who is the third female on the company's board of seven, believes salary transparency "is absolutely crucial to fighting pay gaps" across different demographics.
"A fair and consistent approach to pay has been considered 'scary' by companies in the past because it gives people power, but what they have missed is it actually gives both sides — employee and employer — power," Hayes said.
Moving away from negotiating salaries to making offers consistent with the formula Hayes and her team manually created means the company is able to have a greater impact on diversity and inclusivity, she added.
The accountability Buffer referenced as being its driver also rings true for Tandem, a smaller software company which published salary bands for each of its roles earlier this year. Its own independent salary audit concluded there was no significant adjusted gender pay gap between comparable roles.
Founder and CEO JC Grubbs said his team came up with the idea of creating and publicizing its salary bands to further the company's inclusivity and equity goals, with a leadership team currently made up of 44% women, compared with 52% for the whole company.
Salary bands also allow for more seamless internal progression, Grubbs noted.
"Salary bands remove the ambiguity around compensation: as an employee at any level, I know my peers are paid the same as I am. When you get to the top of a salary band and are ready for a title change, you know the accomplishments that are required to transition to the next band," he said.
"Transparent salary bands with clearly defined job roles help new employees know the compensation structure before they decide to join a company. Once inside the company, there is a clear way to plan your growth: the career path tells you how you will progress through the organization, and how you will be compensated."
Salary transparency movements are also gaining momentum in the U.K., like gender equality charity The Fawcett Society's call to ban disclosing salary history as part of the interview process, and the charity sector's 'Show the salary' campaign, which attracted the support of 28 organisations. A recent survey from U.K. jobs board Find Your Flex even found that 84% of people are put off by job advertisements that don't include a salary bracket.
"The focus is on finding the appropriate salary for the skills and responsibilities for the role, not on a random 'negotiation' based on what an applicant earns now and what the employer thinks they can get away with offering," said Lucy Smith, founder and CEO of graduate job website Digital Grads, who was one of the first to sign The Fawcett Society's salary history ban pledge.
But without legislation like in the U.S., Payscale's Thomas warns the U.K. may lag behind.
"A lot of organizations are too scared to publish their pay ranges, but that has to be the direction of travel. How do we educate our employees and our managers about how people progress through those pay ranges – that's what many organizations are grappling with at the moment," said Thomas.
There are three things employees want to know about their salaries, she breaks down: how their rate was determined, how they can influence it, and most importantly, how it compares with others.
"Salary transparency has now become a critical employee engagement factor," Thomas said.
https://digiday.com/?p=429479
December 8, 2023 • 3 min read
For Atlas Creative, expanding into Roblox is not solely a play to scale up. The company believes there are concrete benefits that will come with having a hand in multiple metaverse platforms.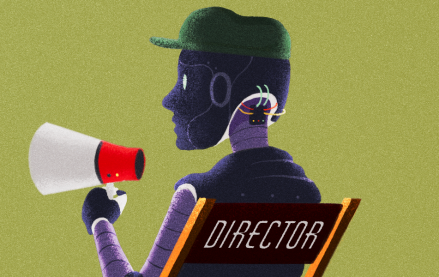 December 8, 2023 • 5 min read
Since ChatGPT became a breakout hit, the names of numerous AI companies and products have entered the cultural vernacular.
December 8, 2023 • 4 min read
Even as linear TV ad spend declines, 23andMe is reinvesting in the channel to boost brand awareness.