Just because mobile commerce is a very small piece of a retailer's overall sales, that doesn't mean it should be ignored. A bad mobile Web experience could influence a person's purchases via other channels.
According to Equation Research, 71 percent of mobile Web users expect mobile site performance to be equal to, or better than, what they experience on their desktops. And with social media platforms right at people's fingertips, a slow mobile site could really hurt a company.
An analysis conducted by Web analytics firm Compuware found that Office Depot, Barnes & Noble and Williams-Sonoma had the best performing sites Thanksgiving weekend and into Cyber Monday. Page load times, ease of navigation, availability and quality of rich media (images, video, sound), device optimization and speed are important, according to Compuware, and helped the top three get ahead.
"When we take a look at retail sites, the ones that under-perform don't have a mobile-optimized site," said Stephen Pierzchala, technology strategist at Compuware. "They're basically serving up their desktop site, so this makes the site perform really slowly. The second thing we are seeing with under-performers is a lack of device detection, which can also cause the site to load slowly. Browser detection is the last issue. Some companies are not optimizing content based on the browser that mobile users are on."
Content on a mobile site needs to be streamlined for speed. A lot of retailers forgo things like user reviews and ratings to improve site performance and, instead, leave in popular revenue-generating features that aren't even useful for people on the go. Things like product demos and catalogs, for example, may not be as important for consumers on mobile. Store locators and search functionality are a must for mobile. There needs to be a balance between speed and functionality. You can have the fastest site in the world, but if it's not useful, then there's no point.
But analyzing the response time of any website, mobile or desktop, means looking deeper at how the pages are constructed. For the three fastest mobile homepages from Thanksgiving Day through Cyber Monday, a pattern of small page size and only a few hosts emerges, especially compared with the three homepages that ranked at the bottom of the list, all of which were much larger and more complex than the top three, per Pierzchala.
This chart compares the top three performing mobile sites from Thanksgiving Day through Cyber Monday with the worst-performing sites that same period.

Office Depot
The Office Depot site's load time is just a little over one second. Compuware says a well-performing site loads in less than five seconds. The site weighs just about 60,000 bytes, which is in line with Compuware's recommendation to keep it under 20KB. When a user enters officedepot.com into her browser, it does not redirect to m.officedepot.com or anything like that. This makes it SEO-compatible. The site has device detection in place. There are no special effects on the homepage or anything else that can slow down load speed. Images are compressed, and the right size is delivered to each device. For more features, Office Depot redirects users to its mobile app.
Barnes & Noble
Barnes & Noble's mobile site loads quickly, with a 1.8-second load time. The homepage weighs a total of 19,000 bytes. There are no images on the homepage, besides the logo. The site has device detection in place. Its "find a store" functionality is up top, along with a search box. The site is SEO-compatible, because there aren't any redirects. The site is as plain as it gets, and that's what put it in second place.
Williams-Sonoma
Williams-Sonoma's response time is 2.8 seconds. The page weight is about 30,000 bytes. There's no site redirect in place, so like the others, it's SEO compatible. The site has device detection in place. There's one image on the page besides the logo, and it's compressed and is served in the right size depending on the device a person is using.
"With customers using mobile devices expecting response times similar to what they have come to expect on desktop sites, companies have to design mobile Web pages that not only support the brand and help the business succeed, but also are fast and efficient to deliver across the highly variable connectivity of today's mobile internet," Pierzchala said.
https://digiday.com/?p=26848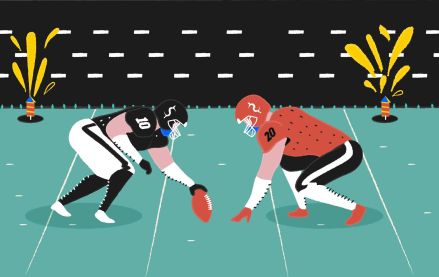 December 6, 2023 • 4 min read
In response to this challenge, the NFL's Detroit Lions have adopted a proactive strategy, introducing an extra channel for their local NFL broadcast. The objective is to broaden advertising opportunities, leverage direct-to-consumer distribution, and establish stronger connections with local fans, with the ultimate goal of increasing preseason viewership.
December 6, 2023 • 4 min read
It's been over a decade since the most recent entry in the wildly popular "Grand Theft Auto" series came out in September 2013, meaning anticipation for "GTA 6" has been building for years. Rockstar titled yesterday's trailer as "Trailer 1," making it clear that the company is poised to launch a massive marketing campaign in the lead-up to the game's 2025 release.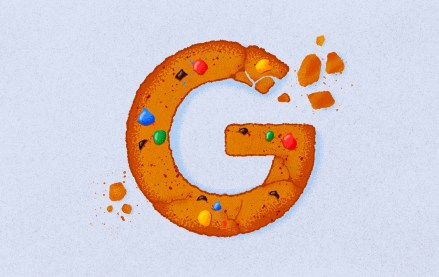 December 6, 2023 • 4 min read
A healthcare client that decided to scrap all conversion tags and cookies within weeks provides a case study for what will likely be a common experience in a year's time.