Silicon Valley, for the most part, has cheered Marissa Mayer's surprise appointment to head Yahoo as a savvy move by the bumbling, humbled Web giant. Mayer has been presented and praised nearly universally as a product wunderkind who offers some hope of returning Yahoo to its tech luster. It's telling that in AllThingsD's Kara Swisher's 10 questions for the new Yahoo CEO, not one is about advertising. Chris Dixon, an investor and entrepreneur, tweeted the techie case succinctly: "I think the reason tech likes Mayer at Yahoo is it's the optimistic choice. Being a 'media company' means giving up."
For Madison Avenue, however, media doesn't equal failure. Mayer isn't well known to most agency folks, having worked on search and then local products at Google. Ross Levinsohn, Yahoo's interim CEO, was a favorite of the ad world. There's the worry, spoken and unspoken, that Yahoo is again lurching to try to "out-Google Google" when it should be embracing its identity as a media company.
"The more Yahoo tries to fight Google, Facebook and the like on front lines of product/technology innovation, the more they play into their opponents' strength and the further behind they fall," Right Media founder Michael Walrath wrote on his blog. "Yahoo has been tilting at windmills trying to fight Google for more than 10 years and the results are clear."
Walrath should know. He sold Right Media to Yahoo in 2007 for nearly $1 billion.
"Mayer's background is not in corporate strategy, not marketing, not brand definition … the areas where Yahoo has the most critical need,"  Forrester analyst Shar VanBoskirk wrote in a blog post yesterday. "Yahoo's fundamental problem is that it has too many disparate products with no clear unifying thread that ties them all together." Yahoo needs a strategic visionary, not a product engineer, she argued.
Mayer has gotten rave reviews in Silicon Valley. The fawning coverage stems from her tech chops, particularly after Yahoo's embarrassing debacle with Scott Thompson, the CEO with a computer science degree that wasn't really a computer science degree. Nobody's doubting Mayer's tech cred. But Yahoo's an advertising company, and she's a virtual unknown to that world, which is also wearying of the prospect of yet another new Yahoo CEO going on yet another meet-and-greet tour while hatching yet another turnaround strategy. It's beginning to feel like "Groundhog's Day" for some.
GroupM CEO Rob Norman, for example, says he's never met Mayer, and 360i CEO Bryan Wiener admitted he was unfamiliar with her until her appointment at Yahoo. She's an unknown quantity in the advertising world, yet advertising remains Yahoo's only significant revenue stream.
There's also the simple fact that agencies, by and large, liked the direction Levinsohn was taking Yahoo during his short tenure. He struck a cease fire with Facebook, hired respected veteran ad man Michael Barrett to lead sales and, just by his presence at the top, confirmed that Yahoo was dedicated to the media business. Now, Levinsohn's future at the company is in serious doubt — and few ambitious CEOs like to start singing from their predecessor's hymnal.
"She needs to address Ross' positioning of Yahoo as a media company," said Jeff Lanctot, global chief media officer at Razorfish. "Yes, he was an interim CEO, but with the deals he struck, and the strategy he shared with customers, he couldn't have been more clear. While Marissa may lead with product over media, she can't ignore the importance of Yahoo's media business."
Wiener, expressed similar views, and argued it should do a far better job of selling its media offerings to the marketing community and focus on fixing the "image problem" it's created for itself of the past five years.
"If Yahoo wants to shift more ad dollars, it has to excite the marketing community. It's really the only player that has scale, big ad canvasses, and brand-safe environments, and it should focus on holding that message," he said, adding that it could be sitting on a "significant potential revenue increase" if it can manage to do so.
Historically, Yahoo has been applauded for the strength of its sales force, despite the fact strategy about how to best utilize it has been inconsistent. But the turmoil of the past few years has taken its toll on that part of the company, too, with sales staff throughout the organization's ranks jumping ship or being nudged out. But, again, that comes down to Yahoo's lack of direction, according to Wiener.
"I don't think the sales force is the problem," he said. "Sales relies on marketing, PR, and positioning that emanates from the top. If the CEO isn't providing messaging that excites the marketplace, then then their job is made very difficult."
Norman agreed: "The short strokes are that this is fundamentally a yield maximization and optimization issue." That means Mayer's task is to "surface some jewels that already exist," before she turns her hand to anything else, such as new products or consumer-facing technologies.
"I do believe her appointment will help the brand," added Jordan Bitterman, svp at Digitas. "She might not be known by everyone, but sometimes there's nothing wrong with that. She has a wonderful reputation in the Valley and among the tech community."
https://digiday.com/?p=17499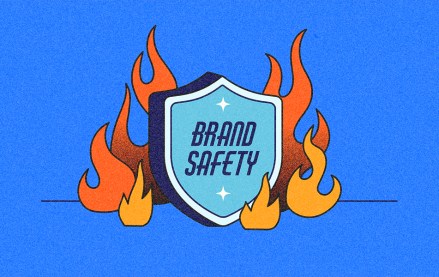 November 28, 2023 • 6 min read
"Major brands' search ads can appear on piracy, pornographic and sanctioned websites," research claims.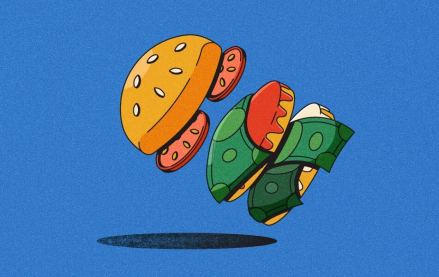 November 28, 2023 • 6 min read
As more influencers look to get into food content creation, brand opportunities are following.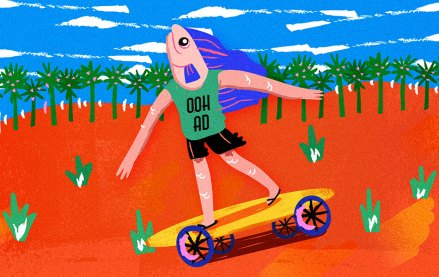 November 28, 2023 • 7 min read
As major marketers like Maybelline experiment with faux OOH, more marketers are open to the idea.