IPG Media Lab has helped brands look into the future for the past decade. Now, it hopes to do the same with publishers.
There's always been an inherent tension between ad sellers and buyers. But the maelstrom of digital media is forging more collaborative relationships. IPG Media Lab is an example of that trend with its growing relationships with media companies like the New York Times, Forbes, ABC and NBC, which are tapping the lab to rethink ad programs — with the hope these innovations pay off in the form of big ad deals, naturally.
For example, IPG Media Lab earlier this year worked with the New York Times to develop Spark Stories, which lets advertisers buy a package of  NYT stories that are trending on Twitter. So instead of focusing on demographics or zip codes, it allows marketers to tap into stories that are being talked about the most on the social platform. Three advertisers bought this unit. The NYT was unavailable for comment.
There's no one type of engagement. Forbes, for example, uses IPG Media Lab to showcase BrandVoice, the outlet's native platform. When you walk into the Lab, there's a big screen showcasing BrandVoice. The idea, according to Forbes CRO Mark Howard, was to get Forbes greater awareness across the IPG portfolio. But the Lab is also evaluating, from a branding perspective, the impact of content marketing looking at content marketing by itself in partnership with display and versus display. Howard said it's doing the trial with three advertisers in the IPG portfolio but declined to comment as they're just wrapping up final data gathering.
"From our perspective, it's data and research conducted by IPG Media Lab and Magna Global that will validate, we believe, this notion that brand journalism when done right has greater impact on brand metrics than you'd expect it would," Howard said. "We're working hard with them to get an understanding of Forbes' overall brand and assets and how we position ourselves in the marketplace. They're helping us create what they believe will be a go-to-market product to pitch."
IPG is basically acting as a revenue and product consultant (even builder) for media companies. But the twist is they're part of Mediabrands, meaning they can at least connect the ideas and innovations to actual buyers. It's a far more operational role than the typical "new media lab" that would be little more than a gee-whiz room of robots and gizmos to impress clients.
"The Lab is a versatile tool, as long as it's not seen as a room of just putting in technology," said Dave Rosenberg, managing partner at IPG Media Lab. "Anybody can do that. It's called a credit card."
Agencies are slowly becoming disintermediated, as their clients start to take on responsibilities, like creating content, once handled by the agency. An innovation hub, like IPG Media Lab, can be a buttress to an agency getting squeezed out by the marketplace.
"Value in the world we're living in isn't about how big or how much scale you can get," Rosenberg said. "Because at some point, from a media company's perspective, the rates can only go so low. From a brand's perspective, what they depend on in a lot of cases is the relationships you have in order to get things for them that give them points of differentiation in a competitive marketplace. We are one of several tools or services inside of Mediabrands to bolster that. But I say we significantly sit in that spot that provides value to both sides."
IPG Media Lab started 10 years ago in Los Angeles as part of McCann as a place to demonstrate to brands where audiences and audience attention were going. When CEO Matt Seiler created a New York headquarters for Mediabrands, he decided he was going to bring the lab there to gaze into tomorrow.
"It's cool to do cool stuff but not cool to do cool stuff if you're actually trying to drive business that no one sees," Rosenberg said. "That's why we found it to be more effective to work with media companies who can bring that level of scale and commitment to it. And then we go co-pitch back [to clients]. That's how we make money, or will be making a lot more money."
While Chad Stoller, another managing partner, and Rosenberg wouldn't disclose financials, they said the Lab is generating significant revenue.
The challenge, Rosenberg added, is really solving briefs for experiences all the way through to technical ad products. That's why IPG Media Lab looks at programs, platforms and products.
"We have to be extremely responsible to our clients, both brand and media owner clients," Rosenberg said. "There's a lot of money on the line for that, not just in what they spend but in the outcomes they buy into. Their successes depend on it. In the innovation space, there is more wiggle room for trying things, but everyone's trying to push their business forward. We have the facility, but in the end, this facility is an end for clients. And that's serious business."
https://digiday.com/?p=47389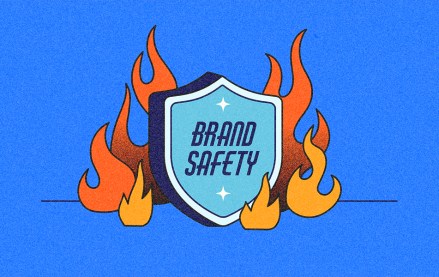 November 28, 2023 • 6 min read
"Major brands' search ads can appear on piracy, pornographic and sanctioned websites," research claims.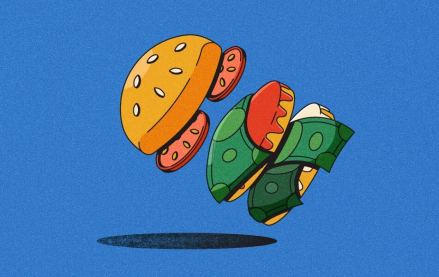 November 28, 2023 • 6 min read
As more influencers look to get into food content creation, brand opportunities are following.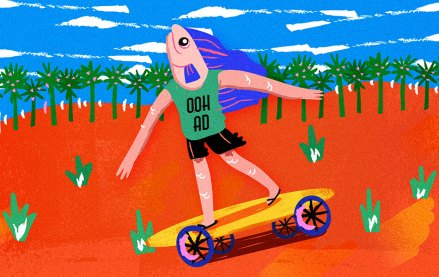 November 28, 2023 • 7 min read
As major marketers like Maybelline experiment with faux OOH, more marketers are open to the idea.