Patagonia isn't like other brands. Its eccentric founder, Yvon Chouinard, and the company's shocking marketing campaigns, which have gone as far as telling people not to buy its products because of their impact on the environment, proves that Patagonia isn't about following the norm.   
Patagonia has long gone its own way in marketing its products. Before "brands as publishers" was a catchphrase, Patagonia dedicated 50 percent of the pages in its print catalogs to product-free, long-form essays.
And with the advent of the Internet, Patagonia has been busy adapting its idiosyncratic approach to the digital world. In 2005, it started "The Cleanest Line," a blog that focuses on sports and environmental issues that resonate with its outdoor enthusiast customers, on Patagonia.com. It is now adapting this approach to the world of shareable content, making a big splash on Tumblr, where it operates blogs on climbing, fly fishing, skiing and snowboarding, surfing and trail running. Athletes from each sport create content. Right now, climbers in South America are feeding photos to "The Cleanest Line" and Tumblr.
"Our content stays away from the hard sell," said Bill Boland, Patagonia's digital creative director. "But we are finding that our customers are interested in talking about our products. Even with the climbers out at Patagonia, customers want to know what gear they are wearing, what works for them and what does not, so that is something we are looking into for the future."
Many brands feel like they are faced with a dilemma: They can either make great content or try to sell products. Boland doesn't see it that way. He sees great content and conversations around products as something that naturally occurs, without the need for marketers to be so heavy-handed.
Patagonia is unique too in its willingness to take a stand. Jonah Peretti, CEO of BuzzFeed, has said that many brands struggle in content because they lack a point of view. That's clearly not the case with Patagonia. In fact, it's willing to take political stances, something the overwhelming majority of brands would run from as fast as their feet could take them.
A recent campaign, "I Vote for the Environment," asked customers to register to vote and learn about candidates' environmental records. The point was to sway its customers' voting toward the most environmentally minded candidates. The brand promoted the hashtag #becauseilove and encouraged people to tweet why and how they are voting for the environment. To support the effort, Patagonia had photo booths in its stores where people could take a photo holding up a sign explaining why and how they are voting for the environment, and the photos were shared on Twitter. About 110,000 consumers registered to vote as a result of this campaign. Also, there were nearly 9,000 #becauseilove tweets, almost 4,000 people took pictures in Patagonia stores and shared them on Twitter, and the effort garnered almost 12 million total impressions.
"At this point, I do feel like we've got our content strategy figured out," said Boland. "We're just trying to figure out operationally how we should be going about planning our content strategy. Currently, it's very organic, and I'd like for it to get to a point where it's more formalized, much like a newsroom is run. This way we know what's coming, and we could even put together an editorial calendar. We need more structure."
To do that, Boland has a team of 10. There are developers, designers and an editor in chief. He's currently looking to hire a social media manager. Patagonia does not rely on outside agencies for any of its marketing, another unique aspect of its approach. "By doing things ourselves, we are just removing the layers," Boland said.
Patagonia also thumbs its nose at the current obsession with analytics. Boland thinks that if you allow the metrics to be your only guide, you're setting yourself up for disaster. Instead, he preaches the long view.
"Proving ROI isn't a big challenge," he said. "Our biggest challenge is that we have more content than we could possibly publish, which makes it hard to figure out what gets in and what does not."
But it does let metrics point it in new directions for its content. It noticed customers speaking quite a bit about the old Patagonia gear that's still usable. This is obviously a big part of the brand's message, so it made a new Tumblr to capture customer stories about their old gear. The most recent post comes from Catherine Cullinane from Kelly, Wyo., who bought a Patagonia fleece in 1981 and is still making use of it.
"Going forward, we'll be focusing on becoming more efficient in communicating with people in real time," Boland said. "It gives you a better sense of what customers want and the types of conversation they are willing to have."
 Image via Shutterstock
https://digiday.com/?p=30877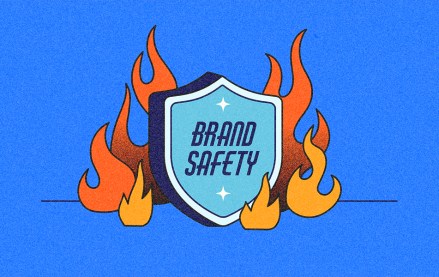 November 28, 2023 • 6 min read
"Major brands' search ads can appear on piracy, pornographic and sanctioned websites," research claims.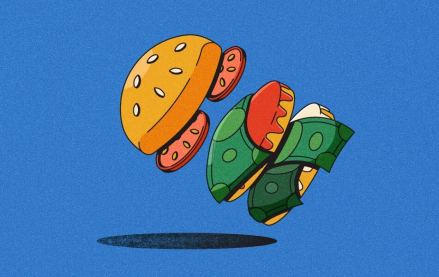 November 28, 2023 • 6 min read
As more influencers look to get into food content creation, brand opportunities are following.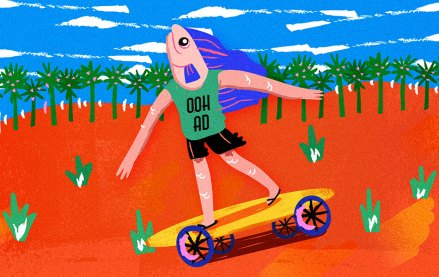 November 28, 2023 • 7 min read
As major marketers like Maybelline experiment with faux OOH, more marketers are open to the idea.