Much has been made about the brain drain inside the agency world. People are leaving, or choosing not to enter, the agency business in droves; the culprits include low salaries and more attractive options in the tech, brand or startup world.
Average agency turnover is about 28-30 percent, say most agency execs, and much of that talent often goes client-side. But as with most things, there are exceptions to the rule.
It turns out there are a number of agency "boomerangers": the recidivists who go from agency to the client side only to return to the agency fold again. "It's been such a hot point in the last 12 months that the agency world is experiencing this brain drain," said Jay Haines, CEO of executive recruiting firm Grace Blue, which works primarily with C-suite positions. "But while the boomerang effect isn't in full force quite yet, it's how we believe the industry will track over the next two years."
It's difficult to quantify, but execs and observers both say that it's a trend that's starting to gain steam especially among the C-suite, thanks to more non-linear career strategies and the realization that it's not always better on the other side.
'Real' business
There are plenty of reasons as to why people come back — low morale and all. Alison Burns, global client services director at JWT, who moved from a plethora of London-based agencies to PepsiCo and then returned to become president of Fallon, said she went client-side for a specific set of experiences. And once she got them, she was able to channel that to a leadership position that wouldn't have been open to her otherwise.
"When I got to New York, I was British, female and in my 30s. In order to progress and be taken seriously I had to demonstrate to clients that I knew what it was like to stand in their shoes," she said. "It would have been very easy to be dismissed by senior American marketers as someone who doesn't know anything."
Going to PepsiCo was like getting a business school degree, she said, because she learned about balance sheets and "real" fiscal responsibility. "Agency people are fond of saying, 'I run this business,' but that's what makes clients roll their eyes."
But when she came back, there was suddenly more respect for what she knew what to do, which is what landed her the top job at Fallon and, consequently, at JWT London, where she spent two years as CEO before returning stateside.
The grass isn't actually greener
Robin Bardolia is another JWT-er who came back to the agency world after a stint at Coke. The chief strategy officer said that agency people often go client-side thinking it must be "fun" to be client and have agencies come to present for a change. "But then you realize, oh my God, it's so hard to be a client. Agencies forget that in our world; we just recommend, we don't buy," he said. "But there, there is this responsibility of what to buy, and that can be career-making or breaking."
So one reason people come back is because it's just really much easier. But also: "I loved from a career perspective the birthing of ideas rather than managing them," said Bardolia.
"What I really missed was the energy in an agency," said Pat Lafferty, CEO of BBH North America, who left his job as CMO of the Travel Channel to go to McCann a couple of years ago. "You're always selling, you're always putting yourself out there. The team I had and the organization I led were really good, but there wasn't that edge of we've got to be selling something today and tomorrow."
Mo' money, some problems
Coming back also means a chance to change the stuff agencies do wrong — and that skill can command a nicer salary. When Bardolia came back to an agency, he said he worked hard to eliminate what he called "advertising babble-speak" at JWT. "Agencies always think they're so unique, and they use all these words," he said. "Clients just laugh." Lafferty did the same: "I stopped people and said, speak English," he said. "Clients get so irritated by this proprietary language."

That ability to translate how clients think into the agency world commands a better salary and a bigger, executive role, as in the case of Burns, who said that when she landed as president of Fallon, it was because she was considered much more qualified to do that job. "I was finally someone with experience running multiple departments and interacting with a parent company and reporting on profitability," she said.
The trend is even less common among younger people — those who don't return to the agency world to take on a C-suite role. If boomeranging is rare, having a junior-level staffer return agency-side is even rarer, said Lafferty. "Agencies are structured to pay less at junior levels, and you have to stick around to make more money," he said. But coming back also has its intangible problems: Agency life is more "emotionally draining," said Burns. "Everything is more personal, the wins and the losses." The hours are longer, too, she said.
"People may leave for a fancy new title or paycheck bump," said Mike Duda, CEO of Johannes Leonardo. "But they realize there is more to it than just that. But people at some point realize the power of culture and camaraderie  matters greatly and perhaps agencies gain new-found insight as to what that employee did or could contribute to."
Lafferty said that while boomeranging is rare, he wishes it wasn't: "The entire industry would continue to be better off if there was more cross pollination between the two."
https://digiday.com/?p=106678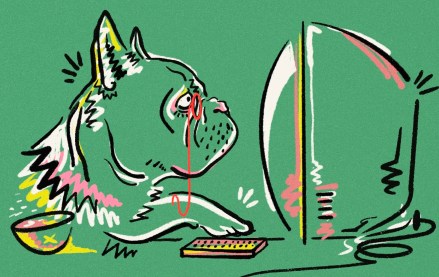 October 2, 2023 • 7 min read
•
•
When it comes to agencies, both of Meta's older sibling social media platforms may be past their primes.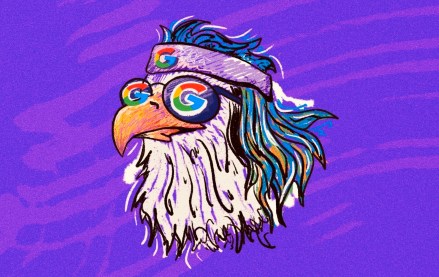 October 2, 2023 • 3 min read
•
•
The legal battle sees Apple and Google et al attempt to conceal their inner workings, developments that mirror the experience of their media customers.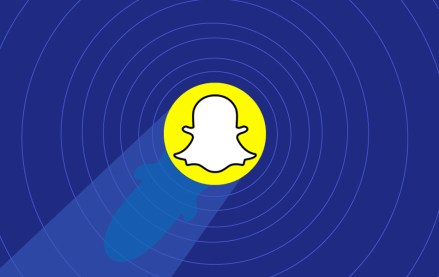 September 29, 2023 • 3 min read
•
•
"We are not diminishing the importance of AR," he said. "In fact, we are strategically reallocating resources to strengthen our endeavors in AR advertising and to elevate the fundamental AR experiences provided to Snapchat users."