When Andrew Bowins, MasterCard's svp of corporate and digital communications, speaks at conferences or brings in agencies to pitch, he asks, "How many people in the room have a MasterCard-branded credit card in their wallet issued by us?" Inevitably, most of the people in the room raise their hands. Yet MasterCard doesn't issue credit cards. Banks do.
About 90-minutes north of New York City, in the bucolic hamlet of Purchase, MasterCard is slowly trying to change how the broader public fundamentally understands what it does. Yes, it's still a financial services company. And a large one, at that. But over the last year, it has been aggressively using content — both original and aggregated — to get people thinking about MasterCard as a technology company through its two sites, The Engagement Bureau and Cashless Pioneers.
"I cringe every time an article says, 'MasterCard, the credit card company,'" said Jennifer Stalzer, the company's vp of corporate communications and editor of its websites.
And it starts in what amounts to a corporate newsroom, an open space it calls "The MasterCard Conversation Suite," in the center of the I.M. Pei-designed building nestled on Purchase Street. From here, MasterCard tracks mentions of the company in 43 markets and 26 languages, and uses them to inform the content it produces. The company claims its branded content is exposed to 30 million people every week on social networks and other digital channels. Next, it plans on building a CNN-style newsroom early next year to produce live content.
MasterCard isn't concerned about pageviews. Instead, it looks at uniques, engagement (shares and comments), and monitors for growth over time. While not giving a baseline, it claims that traffic to its sites is up 35 percent since January. It boasts that in the past six months, 135,000 people engaged directly with the content, generating 500,000 conversations and shares.
The Engagement Bureau blog publishes about six posts each week; Cashless Pioneers often publishes that many pieces of content in a day. The Engagement Bureau is a more overt PR tool that uses MasterCard as a hook for news items, like this story about how MasterCard is supporting World Food Program, which will give hundreds of thousands of Syrian refugees displaced in Lebanon access to food without needing cash.
Cashless Pioneers tells the stories of people and businesses that have embraced technology to do business without cash. For example, a recent story on Brendan's 101, a local mom-and-pop cafe in Rowayton, Conn., that went from cash-only to incorporating credit cards, was written by the store's owners. MasterCard, along with its agency, Ketchum, also went to the store to record a short two-minute video. Still, while MasterCard likes to think that it is no longer just a credit card company, this story is about a store that no longer solely uses cash – and potentially reinforces the notion that MasterCard is a credit card company. On the other hand, MasterCard can tout that it's a story about how, as a technology company, it's helping stores like this move away from cash.
"The value of this is that we have people telling the story of the value of commerce," Stalzer said. "In order for brands as publishers to be successful, you have to be bigger than yourself. That means we're not just creating content and broadcasting messages about MasterCard."
These stories are nestled alongside content surfaced through Percolate, posts – like this NetBanker article on mobile payments company Square – that are not necessarily about MasterCard explicitly but relate to what the brand hopes to stand for.
Currently, a team of three sits in pod-like structures to monitor, create and aggregate content related to MasterCard's vision of a cashless society. There are also more than 60 people worldwide who create content following a style guide created by Stalzer. To the right of the pods is a giant 50-by-30-inch screen that can display everything from MasterCard's proprietary dashboard of analytics and data to the company's sites.

The company brought in a former broadcast journalist, Nicole Ward, in 2011 to lead Morning Brew, its weekly video series. Ward finds stories and travels to tell them, like this story about people using electronic payments in Grand Central Station. She approaches stories and interviews as a journalist, she said, not as a company flack.
"Because media consumers have a gajillion channels shouting at them, it's easy to figure if something's true or not," she said. "If you shine the turd to make it look like something better, people know. Then they don't like you or trust you."
https://digiday.com/?p=53812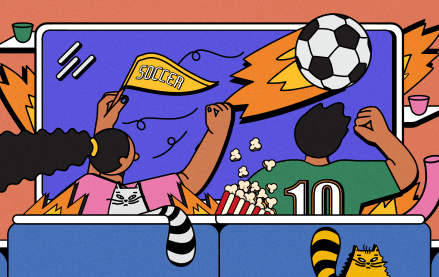 December 1, 2023 • 4 min read
Even if a game isn't make or break, sports leagues and brands want fans to be paying attention — and they're hopeful new strategies will get it.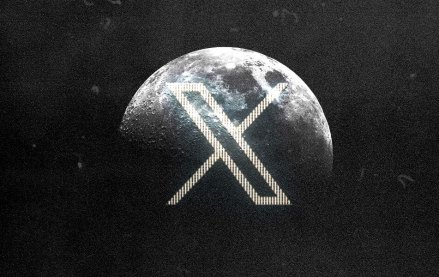 November 30, 2023 • 4 min read
In the packed DealBook conference in New York yesterday, owner Elon Musk bluntly told them to shove it.
November 30, 2023 • 2 min read
WorkTok, or CareerTok, is in full force. Combined, those hashtags on TikTok have over four billion views and it is benefiting Gen Z.