As a major retail brand, Gap hasn't shied away from making a statement. Last year, it came out loud and proud with its #makelove campaign promoting diversity. The campaign featured a Sikh model and a gay couple, among others, repping the brand, which stood its ground against a bigoted backlash.
But these days the Gap seems a little lost with its #dressnormal campaign, its first with agency Wieden + Kennedy, New York. With several print, digital and social elements, the campaign for banality has been aggressively promoted online, as well as experientially in pop-up shops as part of the "Dress Normal Project," in five cities.
But the campaign does not appear to have the intended result on sales. The brand's same-store sales fell 6 percent in August and 3 percent in September and it has also been offering heavy markdowns on its fall collection over the past week.
The campaign features a series of baffling black-and-white spots where the subjects are in the thick of action, accompanied by equally obscure taglines at the end — all of which perpetuate the "normal." In one, for example, a man is shown breathlessly running up a flight of stairs while a woman looks down on him. The tagline: "Simple clothes for you to complicate." In another, a woman steps out of a car and sways through some music, seemingly distracting a man as he takes an aim with a golf club. The tagline: "Let your actions speak louder than your clothes."
"Dress Normal asserts that in this chaotic and high-pressured world, authenticity and being yourself is what matters," Seth Farbman, Gap's global CMO, told Digiday. "Dress Normal is about dressing in a way that reflects your own style and celebrating the confidence that comes with that. We aren't defining 'normal,' We're defining 'Dress Normal.'"
Gap may have been trying to make everyone happy and appeal to a larger audience, or even embrace "normcore," but not everyone is impressed. Even more perplexing than the spots is the problematic message behind the hashtag #dressnormal, at least as far as the social media reaction is concerned:
I appear to be one of many who isn't comfortable with he #DressNormal campaign from @Gap. Do we have an opposing hashtag yet?

— Elle PunkinSpice Ess (@ViaMarsala18) October 21, 2014
Indeed, the haters are legion:
@Gap: The uniform of rebellion and conformity. #DressNormalhttps://t.co/Vf9NAMDgNBhttps://t.co/uhivwJtlup" gap is taking normcore to far

— youngblood (@have_some_chill) October 21, 2014
And the critics are not pulling any punches:
#DressNormal ? #AdvertiseSmarter ! @Gap

— Nabeela (@RealNabz) October 21, 2014
Maybe the Gap campaign is secretly genius:
Apparently #DressNormal and normcore is rebelling and conforming. What a world we live in that @gap is both. — Sharlene King (@typodactyl) October 17, 2014
This being America, some were actually offended by the campaign:
Way to insult folks while telling them how they should look, Gap. #DressNormal — Heather (@lurking_horrors) October 20, 2014
More to the point:
I don't understand the #DressNormal campaign from @Gap because shouldn't we encourage individuality?? — Alice (@coffeeaddict_) October 20, 2014
Calling it for what it is — basic:
accept the fact that you'll be basic for life. "@Gap: Strip down to simple. #DressNormalhttps://t.co/zQ5CAnwBwXpic.twitter.com/EkUhEyxqJX"

— extra cheese (@notjeffdecker) October 20, 2014
More outrage, because normal is different for everyone:
@Gap is this #dressnormal campaign for real? Who put Gap in charge of defining normal? — Alexandria Lee (@Alex_Lee42) October 19, 2014
Here come the conspiracy theorists:
I guess the Gap's whole #DressNormal campaign is like an anti-hipster movement. — ECB (@Steady_Bankin) October 18, 2014
According to Crimson Hexagon, the terms "worst hashtag" and "dress boring" were the most common among the negative comments. But the backlash aside, if Gap's main aim was to get traction, generate buzz and prompt conversation, then it is doing well for itself. The hashtag #dressnormal has been mentioned 6,208 times since Aug. 15, with 78 percent of the brand's tweets being retweeted and mentioned, also according to Crimson Hexagon.
"I wouldn't say it's been polarizing, but in some ways we were wanting to be 'disruptive' – to get people talking about their definition of dress normal," Farbman said. "The beauty of this campaign is its inclusivity. What we do as a brand is encourage people to dress as their most authentic selves."
https://digiday.com/?p=92558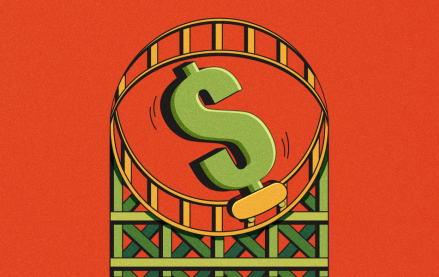 December 7, 2023 • 5 min read
In this week's Digiday+ Research Briefing, we examine the challenges facing programmatic advertising, how publishers, brands and retailers are giving up on X, and how publishers and brands are rapidly increasing their use of AI, as seen in recent data from Digiday+ Research.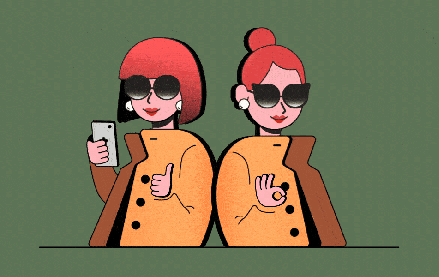 December 7, 2023 • 4 min read
The creator economy is on its way to becoming more like the programmatic market than many advertisers realize.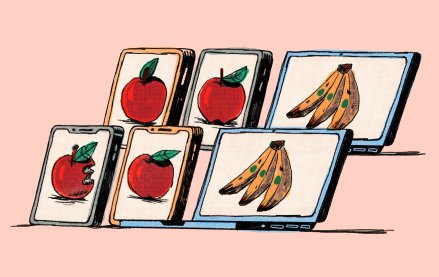 December 7, 2023 • 3 min read
Marketers for major CPG brands in particular have been managing a trickier relationship with those retailers.