Inside the growth of Coca-Cola's music TV show in Africa
August 17, 2017 • 4 min read
Coca-Cola is propelling high growth for its weekly music TV show "Coke Studio Africa." The show started broadcasting in 2013 in four countries in Africa. In just four years, the brand has expanded the reach to 30 countries across East, Central and southern Africa to a estimated potential half a billion viewers. In South Africa alone, the average weekly viewership has been 958,600 people.
Each 45-minute episode of "Coke Studio Africa" features performances from a melting pot of up-and-coming musicians from 19 African countries, up from 11 last year. These artists, chosen by a team of 25 music specialists, are paired off in a studio and collaborate on an original song or cover, then perform on a large, Coca-Cola-branded stage. They are often joined by big-name American musical guests such as Wyclef Jean, Ne-yo and Trey Songz. This year, Jason Derulo will make an appearance.
Monali Shah, head of integrated marketing communications at Coca-Cola's Africa unit, describes the show as "an exchange of music and culture." "We're defining and pioneering the new sound of Africa," she said.
"Coke Studio Africa" is an offshoot of "Coke Studio," a similar music show concept that launched in Pakistan in 2007 and has since expanded to Afghanistan, India and the Middle East.
What the Africa version achieves for Coca-Cola is the ability to reach one of the most diverse regions of the world. Africa has 3,000 distinct ethnic groups with 2,000 languages. But music works as a common denominator. "As a brand, we have to connect with our audiences," said Shah, "and music is the heartbeat of African people." This year, viewers will see the musical fusion of Bebe Cool from Uganda, Izzo Bizness from Tanzania, The Band BeCa from Kenya, Yumi from Nigeria and Nasty C from South Africa, among others.
To extend the show's reach, Coca-Cola partnered with Radio Express starting three years ago to produce a weekly radio show that would connect with the TV show. Called "The Coke Studio Radio Hour," the show airs the same week as the TV show and includes much of the same content, but with added behind-the-scenes interviews. It is growing along with the TV show and will now air in 30 African countries. "We wanted to make sure we reached more people," said Shah. "We looked at the penetration of TV and radio, and they have the most penetration."
Because of the range of ethnicities on the continent, Shah said "Coke Studio Africa" has to film nine different edits of both the TV show and radio show, including five different languages: English, French, Swahili, Portuguese and Amharic, a language spoken in Ethiopia. Each edit contains performances from musicians who are relevant in multiple countries and then local musicians, so not every region will see the same content. It becomes a balancing act of locality and relevancy. "As much as we want to introduce artists from different regions," said Shah, "we try to balance it out and show that the content is relevant to keep audiences engaged." On top of that, all countries have different launch dates for the shows, which can be troublesome when post-production for all nine edits takes nearly three months.
"Coke Studio Africa" has crafted strategies to grow viewership and listenership. This year, a campaign called "Coke Studio Africa 2017" promotes the show through digital and out-of-home content. "Coke Studio Africa" also has its own social channels. Some of the show's musicians take over its @cokestudioafrica Instagram account, which has 131,000 followers, engaging with audiences using the hashtag #CokeStudioAfrica.
Mobile has become a big growth driver, according to Waithera Kabiru, digital marketing manager at "Coke Studio Africa." "We've taken a digital-first approach to digital content online," she said. "We made it easier to access all digital 'Coke Studio' content on mobile phones." For instance, users can now see all videos of past episodes on mobile devices, as well as on the "Coke Studio" website and the brand's YouTube account.
YouTube is where "Coke Studio Africa" sees the most engagement. The brand may only have around 102,600 subscribers, but its videos have garnered over 37 million views. Along with full musical performances, viewers can find videos of individual songs and behind-the-scenes coverage.
YouTube has also generally been a significant resource for the brand for viewership data. Because of Africa's infrastructure, it is often difficult, if not impossible, to collect data from TV and radio shows. In fact, the only viewership data Coca-Cola sees from the show is from South Africa, said Shah. So, the brand strives to find other data sources, working weekly with research companies in the countries the show airs in. Between this research and YouTube data, "Coke Studio Africa" can estimate how many viewers the show gets. In South Africa alone, the average weekly viewership has been 958,600 people.
https://digiday.com/?p=250047
September 27, 2023 • 10 min read
Digiday+ Research assesses how brands and influencers are using Shorts to reach new audiences and what types of Shorts videos create the most buzz for marketers.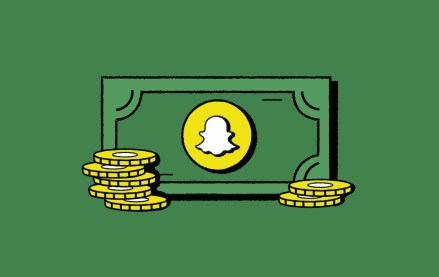 September 27, 2023 • 4 min read
Yesterday, Snapchat marked its return to in-person agency roadshows, sending company representatives to Horizon Media's Manhattan office to showcase a Snap-designed video game intended to capture the essence of what it's like to work at an agency — and how Snapchat can be part of the process.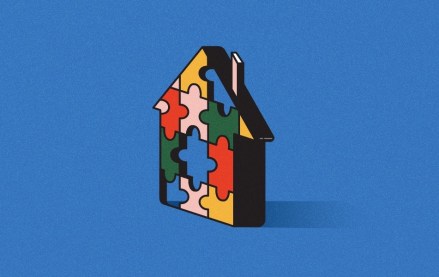 September 27, 2023 • 5 min read
As in-housing settles in as a mainstay, some marketers push for complete control.