Eight-year-old cannabis retailer MedMen has ambitions of becoming the Starbucks of the weed industry — leading the charge to mainstream marijuana. Its strategy has centered on normalizing weed retail, thanks to a retail and marketing approach that's focused on combining education about pot use with Apple-style retail stores across the country.
Powering the messaging and the data behind MedMen Enterprises is the company's growing internal creative agency based out of the company's headquarters in Culver City, California. The 25-person agency does the brand's content strategy, SEO practices, search marketing, influencer outreach, social engagement and retail strategy. The agency's work can be seen in the company's two major campaigns so far, to the packaging of the brand's MedMen's new line of cannabis vaporizer pens and CBD drops and the content appearing on Ember, the company's online and print magazine.
The internal agency is growing as quickly as the pot industry. David Dancer, CMO of MedMen Enterprises, said the internal team will grow to 50 full-time employees in the next year as it continues to open up dispensaries across the U.S. and increases the pace at which the company creates content for its campaigns and magazine. MedMen is currently looking for a director of data sciences, a director of analysis and insights and a senior digital products analyst among several other open positions. MedMen already has 30 brand ambassadors, outside of its agency, who act as influencers and create social content for the company around its stores.
The facility for its internal agency is also getting an upgrade. Last week, MedMen opened its newest office near Los Angeles and is in the process of building photography and recording studios at the location.
Dancer said all marketing is meant to drive consumers to the company's now 16 retail dispensaries in California, Arizona, Nevada and New York, and five other stores planned for 2019. Around four or five employees under the internal agency will act as field agents at these retail locations, said Dancer.
Having an internal agency helps MedMen manage how its messaging appears to the world as the company's presence is not always well received in the locations it appears in which, in an industry such as cannabis, is to be expected.
"We're not always the most welcome retailer," said Dancer. "We have to build relationships in the areas we're in. The internal agency model allows us to maintain quality control of the brand and operate quickly and efficiently."
MedMen, whose revenue hit $39.8 million in 2018, has always known the power of owning its own consumer data as well and the cost efficiencies that come from operating parts of the business in-house, said Dancer. Some of it is in the company's history: Before Adam Bierman and Andrew Modlin launched MedMen in 2010, the two were partners at creative agency ModMan. The partners brought their marketing expertise to MedMen well before the company's first retail store — its West Hollywood location – launched in 2015. MedMen was first a cannabis consultancy and then, as states began legalizing medical marijuana, the company launched MedMen Management, a team that people with medical marijuana licenses manage the restrictive models of the weed industry. Then, in 2016, the company launched its own private equity fund as it began to buy up more locations.
As such, MedMen never hired an ad agency, although it does rely on freelancers to come in to do certain marketing functions, like mobile development. Dancer said that since MedMen has never worked with an ad agency it's much easier to grow an internal agency because it doesn't have to manage any long-term relationships. Even companies that have, however, are moving parts in-house. A recent survey by the ANA found that 78 percent of brands are creating some kind of internal structure, versus 58 percent in 2013.
When MedMen does hire on the additional 25 employees to its in-house agency, Dancer said the agency will be able to handle 90 percent of the company's overall business needs. And their responsibilities do not end with marketing. The internal agency will also handle tasks corporate communication statements and government retail operations tasks, although the largest concentration will be on marketing.
Dancer said he has also had several conversations so far about billing the internal agency out to other departments within MedMen, such as MedMen Management and any consulting projects the company picks up, as well as work with external clients. The marijuana industry is estimated to reach $75 billion by 2030, according to investment firm Cowan & Co., and a lot of companies are working to navigate the space.
"We can attach billable hours to the team that can be billed back to the business components, but it would still be at a fraction of the cost," said Dancer. "Once we're established, we can work with external clients too. As a leader in the space, we have that expertise."
Jay Pattisall, principal analyst at Forrester, said while having an in-house team gives MedMen a heightened knowledge of the industry, it might take a while for MedMen to get to the point of contracting its internal team out to outside clients. "Through our research about in-house agency trends, we know that a vast majority of in-house agencies run lean and supplement 20 percent of their staffing needs with contractors, so it seems unlikely that MedMen's in-house agency would have idle time," he said.
https://digiday.com/?p=314179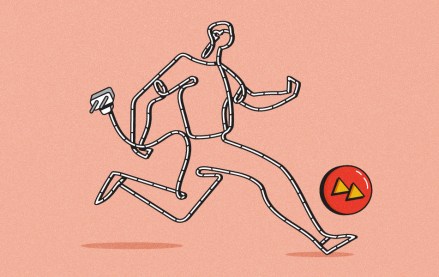 September 22, 2023 • 4 min read
Women's sports are having a moment. Brands, media companies and agencies are looking to get in on the action.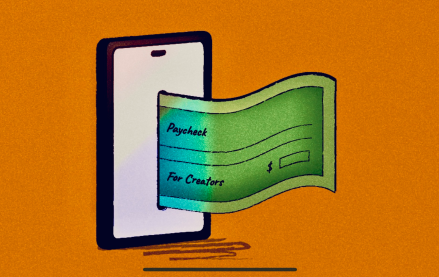 September 22, 2023 • 6 min read
The Hollywood strikes were supposed to be a game changer for many of them, but the situation hasn't quite lived up to the hype.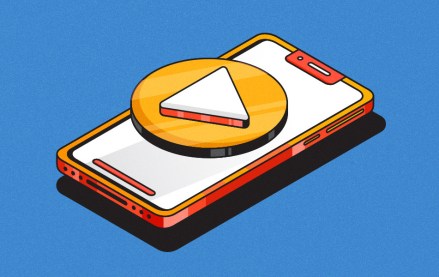 September 22, 2023 • 5 min read
Given the rise of short-form video, agencies that focus on the format, rather than specific platform expertise, will reap the rewards.