Only a handful of businesses dared to set up shop in Manhattan's Hudson Square before the 1980s. Today, the once-gritty industrial neighborhood, tucked between Soho and the Hudson River, is a vibrant artistic hub, home to a growing number of creative, tech and media companies, including ad agency Razorfish.
The Publicis agency became one of the area's newest inhabitants last October, moving from its Times Square digs and joining other agencies including sister agency Saatchi & Saatchi, Horizon Media and Havas Worldwide, which already have offices there. Cheaper rents and large, flexible spaces that once housed printing presses were a draw, but so was the neighborhood's unmistakable creative élan.
"When we think about what inspires us and our people, it's fashion, it's culture, it's media, it's art," Patrick Frend, Razorfish's east region president, said. "There's this young and energetic vibe in this area that's drawing agencies back. I'd like to think our 400 people are not only getting inspired by that but also adding to it."
A sprawling 100,000 square-foot space across two floors with breathtaking 360-degree views of the city, Razorfish's office is as sharp as its name. Its décor and furniture are modern and minimalist, with a solid color palette of grays and whites, as well as some of the agency's own brand colors including orange, green, a deep red and blue. A large fish tank sits in the heart of the office — a fitting pun on the agency's name as well as a metaphor for its DNA and culture: "An ecosystem of diverse backgrounds, talents and disciplines."
The space features a wide, open-floor layout lined with desks (including nearly 40 standing desks) to foster collaboration. But with 450-plus employees servicing brands from Mercedes-Benz to Samsung, said managing director Christopher McNally, it is still easy for siloes to emerge, which is why the rows of desks are dotted with shared communal spaces like couches, restaurant-inspired booths and mini-pods.
"We want to make sure that there aren't lines and lines of desks," he said. "People don't have to go too far for breakout rooms; they can just sit at one of the communal spaces just a few steps away."
There are designated areas for departments like the "Emerging Experiences" team and separate entities like Rosetta, Razorfish's customer engagement agency occupying the office's lower floor. But the four office corners — typically reserved for execs — have been turned into lounges equipped with game consoles, TVs and couches for lounging. Some creatives take extra pride in their corners and have transformed them into swanky hangouts. "Scott's Bar," on the northeast corner of the office, for instance, overlooks Soho and is the current hotspot.
Razorfish also has 21 conference rooms (of which five have transparent glass walls), 10 war rooms, wellness rooms, three kitchen areas and a dedicated room for working moms. Each of these is named after New York sites, tunnels, bridges, nightclubs and museums. The biggest conference room, for example, is adjacent to the central kitchen and is called Union Square.
The agency has also taken a page from the startup playbook and instituted designated nap areas for all those long nights before a pitch or campaign launch. And those who want to sneak in a quick workout can just hop onto the elevator and go to the building's roof. 375 Hudson, also occupied by Saatchi & Saatchi and other Publicis companies, boasts not only a gym but an outdoor running track on its roof.
Apart from encouraging transparency, agility and a startup mentality, the agency also ensures that it fosters a sense of community among its employees. There are 11 screens dotting various parts of the office that keep staffers abreast of the latest happenings, such as business wins and new hires. There are frequent happy hours, cultural events and a biannual jam session to bring everyone together regularly and keep things fun and lighthearted. There are also a range of employee-led clubs, from a pride club to a women's club.
"The philosophy 'work hard and play hard' is very important to us," said Frend. "The boundaries between work and life are becoming increasingly gray, so it's important to recognize that and facilitate that."
https://digiday.com/?p=188740
October 3, 2023 • 2 min read
•
•
In episode four of the "Is This The Metaverse?" narrative podcast, Glossy international fashion reporter Zofia Zwiegliska spotlights the brand opportunity when it comes to fashion in the metaverse.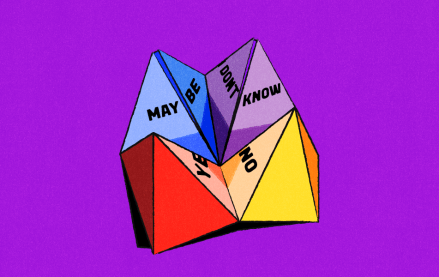 October 3, 2023 • 5 min read
•
•
Overall there's more due diligence from marketers when it comes to influencer marketing efforts now, according to marketers and agency execs, who say that there's been more rigor over the last year, and especially over the last six months.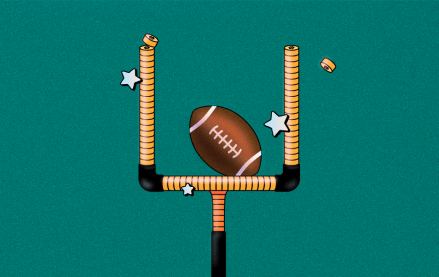 October 3, 2023 • 3 min read
•
•
The collaboration between the Los Angeles Rams and Snapchat goes back to 2020 as the Rams made became the first NFL team to conceive a Snapchat AR experience, affording fans the opportunity to virtually wear the team's recently unveiled uniform.