Nine-year-old Anomaly tried to live up to its name by taking a different spin on the role of the ad agency.
It's proud of being early to the idea that agencies should own their own intellectual property, dabbling in a variety of ventures. It has also been early to the now-standard view that brands need to look beyond ads. For Virgin America, for instance, Anomaly created a quirky flight-safety video that became a distinctive part of the brand.
"The difference between us and some other ad companies is that they look through the lens of the product they want to manufacture," said Johnny Vulkan, a founding partner of Anomaly. "Digital companies can only look at the digital products they have. We want to go way, way back and ask whether we're asking the right question. We design the teams around the right question."
Today the agency has offices in New York, London, Amsterdam, Toronto and Shanghai. Digiday recently took a tour of its sprawling SoHo digs to see Anomaly's creative cogs in motion.
"There's quite a strong culture here of people who are high on content, low on ego," said Karina Wilsher, a partner at Anomaly. "There isn't room for nonsense or agency politics or self-importance."
"People here are exposed to every part of the process in a way that is really liberating," said Wilsher. "So you will find yourself in meetings perhaps where in a more traditional agency culture, you might not have been exposed to."

Recent Budweiser creative from the agency.
"We embrace conflict and love debates," said Vulkan. "Everyone here has a strong point of view, and that's fantastic."
"Our agency is flat and flexible – our teams are built on a diversity of talent," said Wilsher. "We don't do anything stupid like charging clients for an unlimited number FTs. Depending on the question the client is asking, we can pick the right people and go from there."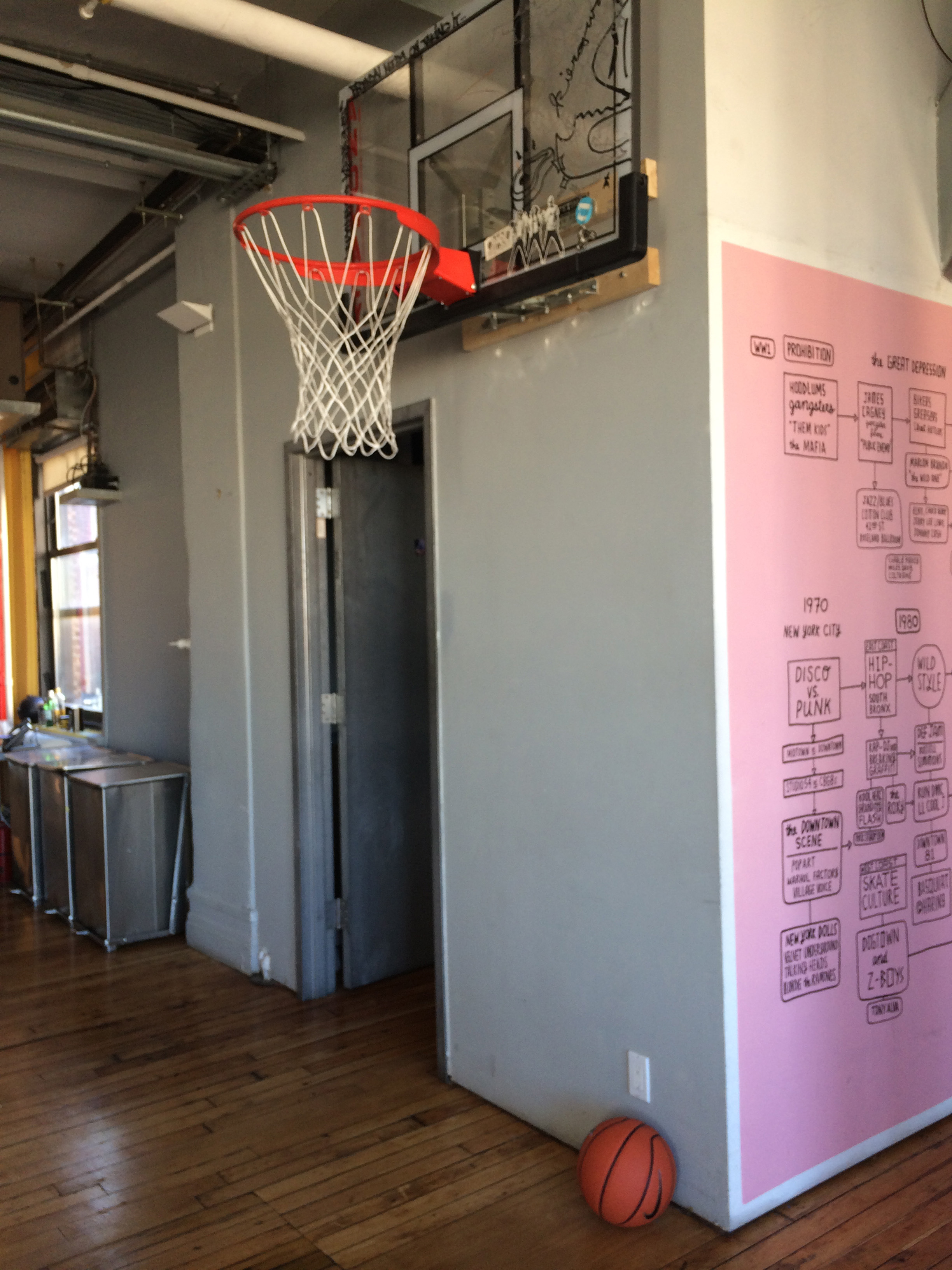 Basketball hoop and music mural next to the kitchen

"It's mostly about being in a place that just feels comfortable," said Wilsher. "All the conversations happen in really relaxed, low-key environments that foster discussion."