Innovation or PR?: The Lexus iPad Print Ad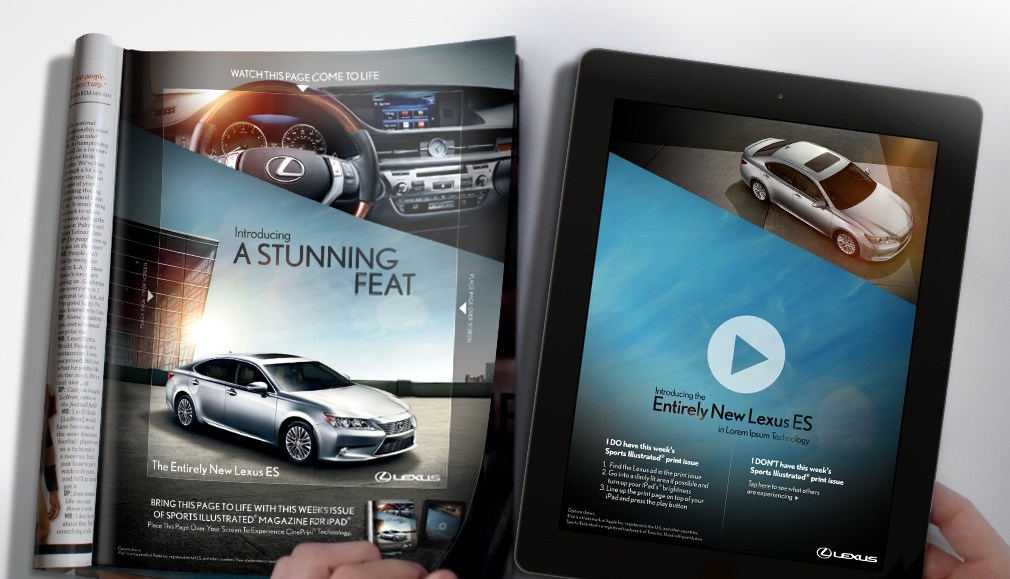 Digital media is premised on innovation. It is the lifeblood of agencies and can be a calling card for brands. But it is, also, often enough, an exercise in public relations. Many publications, Digiday included, are eager to be the "first" to something or other. The result is many "innovations" are really closer to PR stunts that are measured not on business results or even R&D but on "earned media." There are even times, shockingly, that these things are done by agencies in the hopes of winning awards.
The downside of that is what's been termed "bright, shiny object" syndrome, where an article on Mashable or Fast Company sends brand managers scrambling to "get me one of those." There's a reason so many brands rushed into Second Life, after all. Aaron Shapiro, CEO of Huge, said during Advertising Week that many clients are so distracted by the New New Thing that they neglect the basics that can actually change their businesses.
With this in mind, Digiday is starting a series that will examine the relative merits of a new talked-about effort to determine which it is: genuine innovation or PR exercise. We'll list the case for each and invite you to weigh in on the comments, on Twitter, on Facebook or through good old-fashioned email. Please also send along nominations for future installments of "Innovation or PR?"
This week we look at the Lexus print campaign with Sports Illustrated that lets users bring a print ad to life with their iPads.
Lexus and agency TeamOne have developed technology called CinePrint that has allowed what it bills a "print-digital ad mash-up" in the new issue of Sports Illustrated. Here's what happens: Readers of Sports Illustrated take the print ad and place it over their iPad screen when it's showing the iPad edition of Sports Illustrated or a specific page of the Lexus website. The ad then "comes to life" with sight, sound and motion by playing images that shine through the page. It makes it appear as though the Lexus in the print ad is spinning its wheels and actually driving.
The Innovation Case: Static media has to become more interactive. There's no doubt a wow factor in the idea that a boring old magazine ad can come to life. This is, in some ways, a form of augmented reality, which was quite popular with creative agencies for a while.
The PR Case: Who in their right mind is going to read a magazine, then bring it over to their iPads to do this? There's a reason AR never really caught on with consumers as much as advertisers. It's too much work for too little payoff. The campaign's slick overview video is perfect for blogs and publications. Mashable wrote about the effort this week and wondered if it is "the future of print advertising."
What's your take?
https://digiday.com/?p=23724