The old Internet adage is "don't feed the trolls." The Republican party hasn't quite gotten the message, though. After a grassroots rebranding effort went spectacularly and hilariously awry in the past few weeks, a former Mitt Romney strategist has doubled down with an impressive (and possibly ill-advised) renewed effort.
It all started in September, when  Vinny Minchillo, a Texas-based ad man at Glass House Strategy, set out to humanize his fellow GOP'ers. He shot an impossibly goofy spot called "Republicans Are People Too." They drive Priuses, we were told. They have beards and tattoos! They dare to read the New York Times in public! They listen to Spotify! Goodness, they're practically hipsters.
The YouTube video came with its own site, Facebook page, and, yes, Twitter hashtag, #IAmARepublican. The video, uploaded three weeks ago, has been viewed 250,000 times. While Minchillo et al deserve credit for trying to inject a little levity into a party notorious for lacking any, the campaign was almost instantly hijacked. Even Ray Charles could have seen this coming:
If you have to tell people this https://t.co/xib5FRJ07m than you're doing it wrong #p2 #tcot

— Leo Cruz (@LeoCruz1787) September 24, 2014
The campaign certainly succeeded in being a grassroots phenomenon, only perhaps not in the way Minchillo intended. Since launching, 14,000 tweets have used the hashtag, according to social analytics firm Topsy.
So far, so good. The only problem: at this point, it's almost impossible to spot any bona fide Republicans tweeting in earnest about the campaign. Instead, #IAmARepublican has been hijacked by their opponents:
Trying to find #IAmARepublican tweets that aren't jokes is quite difficult. — Jesse Pound (@jesserpound) October 2, 2014
#IAmARepublican because we need to get guns in the hands of the unborn children as soon as possible. — Mark Childress (@markchildress) October 2, 2014
#IAmARepublican because I value a guy who moves his money to avoid taxes more than a guy who moves his family to pick our fruit. — Randy Prine (@randyprine) September 30, 2014
To his credit, Minchillo is taking it all in stride, and trying to make  lemonade from lemons.
"The response was bigger than I thought it was going to be and it was a little more negative than I thought it would be," he told Digiday. "What's interesting is that the negative comments have proven our point."
So, naturally, he made another video, posted today. The new spot, called "Ready To Think Differently" in a winking nod to Apple's famous campaign (Republicans use Macs too!), highlights some of the negativity that met the first ad. "Looks like we still have some more work to do," reads the tagline. "Are you ready to engage in more constructive dialogue?" (Answer: doubtful.)
Michael Deaver, Ronald Reagan's media wizard, was famous for — among other things — his conviction that in politics there is no such thing as bad publicity. But then, this was before Twitter.
#IAmARepublican because I like having the government in my uterus. — Michelle Wallace (@skullandpelvis) October 2, 2014
#IAmARepublican because I believe corporations are people but Muslims aren't.

— Nick Anand (@NickAnand1) October 2, 2014
A few of the more eagle-eyed observers out there noticed some fundamental flaws with the original ad itself. In the spot, the following slide flashes by:
An inspiring message and beautiful photo no doubt. Only, the model is so striking that she was easily recognized as a stock photo staple who has appeared in ads for glasses …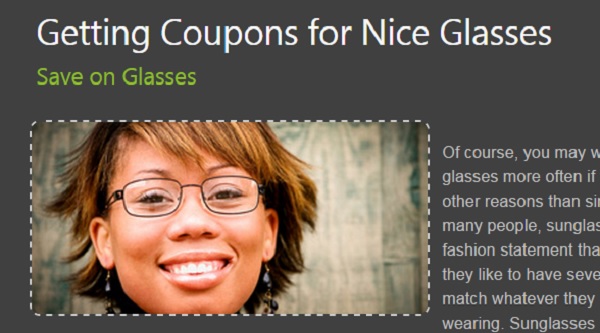 … and legal associations, among many others.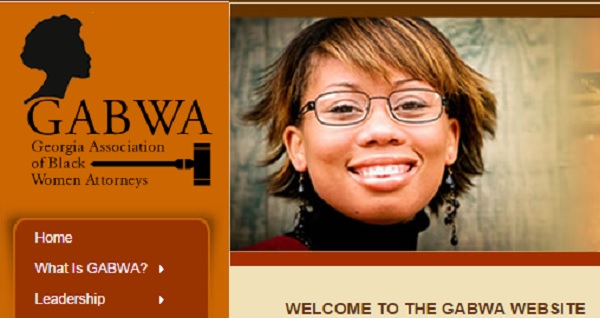 She wasn't the only one, either. Here's a post on the "Republicans Are People Too" Facebook page, which is almost entirely overrun with snark: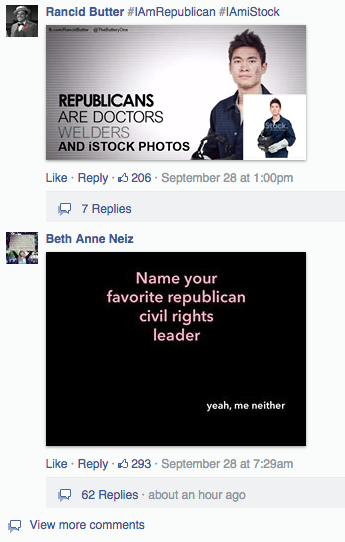 And as several people noted, Republicans may read the New York Times. But whoever this guy is, he's currently perusing the finance section of The Wall Street Journal: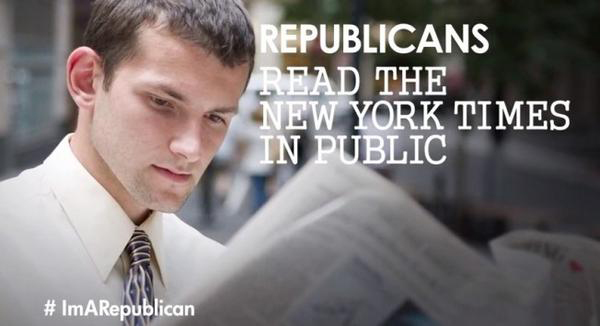 Minchillo is laughing all the way onto Fox News, though. His campaign has made national headlines and, chances are, he'll be fully employed come 2016.
"My favorite thing to be called this week was 'petulant toddler'," he said. "That's the nature of social media. Once you put it out there, you have no control. We're having the discussion. I think that's good."
https://digiday.com/?p=90331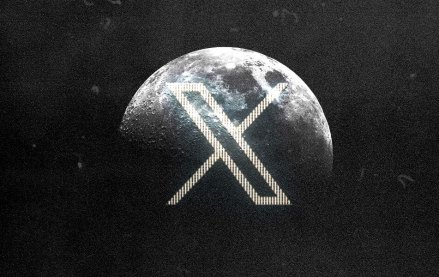 November 30, 2023 • 4 min read
In the packed DealBook conference in New York yesterday, owner Elon Musk bluntly told them to shove it.
November 30, 2023 • 2 min read
WorkTok, or CareerTok, is in full force. Combined, those hashtags on TikTok have over four billion views and it is benefiting Gen Z.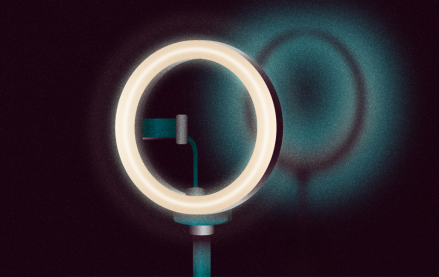 November 30, 2023 • 5 min read
In this week's Digiday+ Research Briefing, we examine how brands have been upping their TikTok investments this holiday season, how Lyft and the MSG Sphere are positioning themselves as ad opportunities beyond OOH, and how publishers are committing to building their events businesses in 2024, as seen in recent data from Digiday+ Research.