There are plenty of people who dream of ending up at the top of an agency — calling the shots, working with big clients, traveling all over the world and so on and so on. But even the people on top sometimes have dreams that they've let fall to the side, callings that they turned away from in order to make it in the agency world, or career fantasies they never went after.
We asked some agency execs to tell us what they would be doing if they weren't in advertising. Check out the kind of responses we got below. Agency execs can dream too, you know?
The Homemaker, Literally: Winston Binch, chief digital officer, Deutsch LA
If I wasn't in advertising or elsewhere in the digital world, I'd probably build homes. Great ideas are a dime a dozen. The reward is in the making, and just as I am driven to invent, I'm driven to build things. I love the teamwork and collaboration, what's learned during the process, and the satisfaction that comes with putting something together that's never been made before. Whether it's digital or physical, there's an incredible sense of accomplishment that occurs when you build something. For better or worse, there's a true and tangible measure of your work. I'm not going to trade code for a nail gun anytime soon, but I've got an enormous amount of respect for builders no matter what the medium.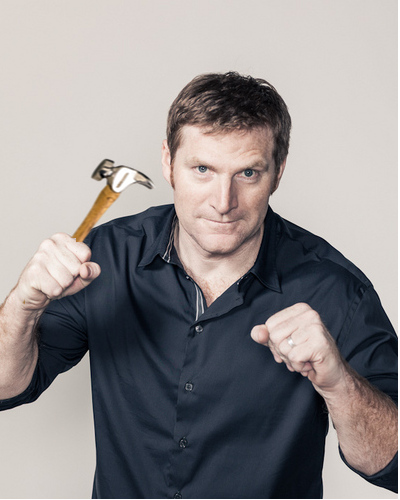 The Hostess with the Mostess: Lauren Crampsie, worldwide chief marketing officer, Ogilvy & Mather
If I wasn't in advertising, I'd be hosting every Red Carpet event on E! whilst simultaneously playing Eponine in the US Tour of "Les Miserables." Good thing I love advertising so much. 
The Discerning Bookseller: Rob Norman, global chief digital officer, GroupM
I would be an appallingly bad dealer in antiquarian books, particularly in the sectors of "livre d'artistes" and the early exploration and discovery of ancient religious sites. The reasons I would be appalling at it are twofold: Firstly, there is nothing at all that connects the two sectors, so a pretty lousy customer proposition. Secondly, I would find it almost impossible to part with the books once I had acquired them. As a consequence, I would require a time machine to enable my parents to have lived a life that made them rich enough to allow me such occupation. 
The Punk Rocker: Darryl Ohrt, executive creative director, Carrot Creative
I'd be in the Ramones. You might say, "That's not possible," but plenty of people would say the same about solving impossible client challenges, and we do that every day. How hard could the Ramones be? I've found that our industry is littered with wannabe rock stars, and I'm no different. And the Ramones fit my brand just right. I'd need to grow my hair out and lose a little weight, I guess, but it would be worth it. How could you go wrong with non-stop punk rock action? Hey, ho … let's go. (Joey,RIP.)
The Molecular Gastronomer: David Weinstock, executive creative director, MRY
I have a degree in anthropology with some minor work in archaeology, so if I wasn't in advertising, I would clearly be working for that company that creates Astronaut Ice Cream. Follow me here. I've been to enough museums to know that regardless of what type of museum it is, they're serving that freeze-dried treat.  Dinosaurs from the paleolithic? Neopolitan, cracked and crumbled goodness. There isn't a single other industry that intertwines my love for food, science and foil packaging. That, or I would be a dentist. 
https://digiday.com/?p=29473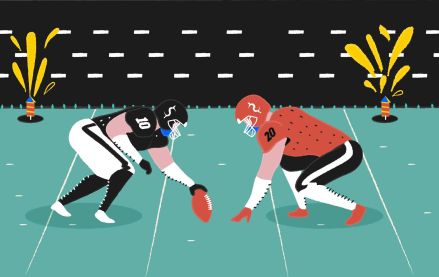 December 6, 2023 • 4 min read
In response to this challenge, the NFL's Detroit Lions have adopted a proactive strategy, introducing an extra channel for their local NFL broadcast. The objective is to broaden advertising opportunities, leverage direct-to-consumer distribution, and establish stronger connections with local fans, with the ultimate goal of increasing preseason viewership.
December 6, 2023 • 4 min read
It's been over a decade since the most recent entry in the wildly popular "Grand Theft Auto" series came out in September 2013, meaning anticipation for "GTA 6" has been building for years. Rockstar titled yesterday's trailer as "Trailer 1," making it clear that the company is poised to launch a massive marketing campaign in the lead-up to the game's 2025 release.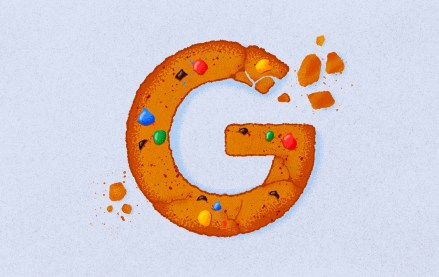 December 6, 2023 • 4 min read
A healthcare client that decided to scrap all conversion tags and cookies within weeks provides a case study for what will likely be a common experience in a year's time.