IBM's Michelle Peluso: Marketers need to be retrained on new skills
November 22, 2018 • 3 min read
•
•
Subscribe: iTunes | Google Play | Stitcher | RSS | Anchor
For as many people as think AI and blockchain are the future of the industry, others think they won't amount to much. IBM, however, has made a big bet that both will transform the industry and help the company reclaim its status as a top leader in technology. It has rolled out several technologies into the market, including IBM Blockchain Platform, and it's also stepping up its efforts on Watson to deliver on artificial intelligence. Michelle Peluso, chief marketing officer at IBM, admits its early stages of the technology but that there is reason to be eager about the future of these technologies.
"It used to be that 85 cents on every dollar used to be effective, but now I'm seeing numbers like 35 cents," Peluso said on the latest episode of Making Marketing. "So the spend is less effective and you don't know where your brands is showing up. It's early days but blockchain will help us reconcile. It will help us with brand safety and also eliminate the middlemen so that more of our dollars make their way to the publisher and the client we're trying to address."
On this week's episode, Shareen Pathak talked to Peluso about reorganizing IBM's marketing team, aligning a brand with purpose and more. Edited highlights below:
Brands have to step up and have a purpose.
"Lots of companies talk about brand purpose and values, it arguably matters more now than ever before. Not because any given client or consumer is asking for brand purpose. But the decisions we make have implications on society. There are real implications to who is training the artificial intelligence, what's happening with various datasets, who owns that dataset. In the practical, it matters a lot to clients and consumers. In an era where the trust in institutions like government, religion and arguably even non-profits, there are brands who are stepping up to align themselves with a purpose."
Marketing cannot be a vertical discipline.
"Within marketing, we have created these vertical disciplines. There's paid search, email marketing, advertising. It's channel based but that's not how the customer lives their life. They don't say they want a singular experience with IBM and TV and then a different experience with IBM on paid search. Two years ago, we decided we will move full-scale agile as a discipline. We have agile teams, who cater to a profession, industry or an offering. That team has content marketers, social marketers, a paid media specialist, an event specialist or a product marketer. They sit together every day to work together and pull their dollars to best sell our security products to the marketer or best position for financial services across the IBM portfolio. You don't have the paid search person out on a limb alone. They're integrated into the outcome we're trying to drive. Earlier, they would say 'I generated 90,000 click-throughs' and others would say they had an open rate of 50 percent, which were completely different metrics. We were trying to drive efficiency. You can have agile teams and specialty guilds. Everything comes down to dollar spend as recognized by our finance systems, not by ourselves."
Companies like IBM need AI and they need to be prepared for it.
AI will help us understand the customer better. We can figure out their social profile. Chatbots and voice will help us understand the intention. We are all inundated with data as marketers. The job is harder so we will need artificial intelligence to help us. We're at the early stage, of course. Our profession will be shaped and re-shaped by AI. It's incumbent on marketers who are curious and passionate about what the career is going to mean to start learning. We're in an era where we're going to constantly have to relearn. It's not like you start the job and it's going to be the same. You're going to have to retrain. IBM provides an intense learning journey that we require all marketers to take. We have to always keep upping our game.
https://digiday.com/?p=312979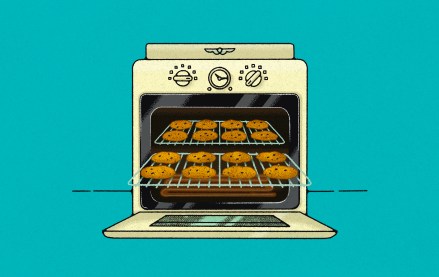 December 11, 2023 • 1 min read
Digiday Programmatic Marketing Summit attendees speak out on why they rate the overall industry's post-cookie readiness so low and what it'll take to raise it.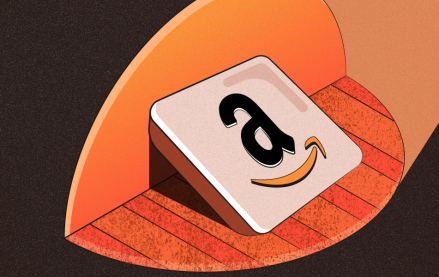 December 11, 2023 • 4 min read
Retail advertising is poised to have its moment, and brands and retailers are upping their marketing spend on Amazon and making the channel a more important part of their holiday plans this year.
December 8, 2023 • 3 min read
For Atlas Creative, expanding into Roblox is not solely a play to scale up. The company believes there are concrete benefits that will come with having a hand in multiple metaverse platforms.