Hybrid-working headaches: Letting employees pick their in-office days could foster 'culture of cliques'
August 24, 2021 • 3 min read
•
•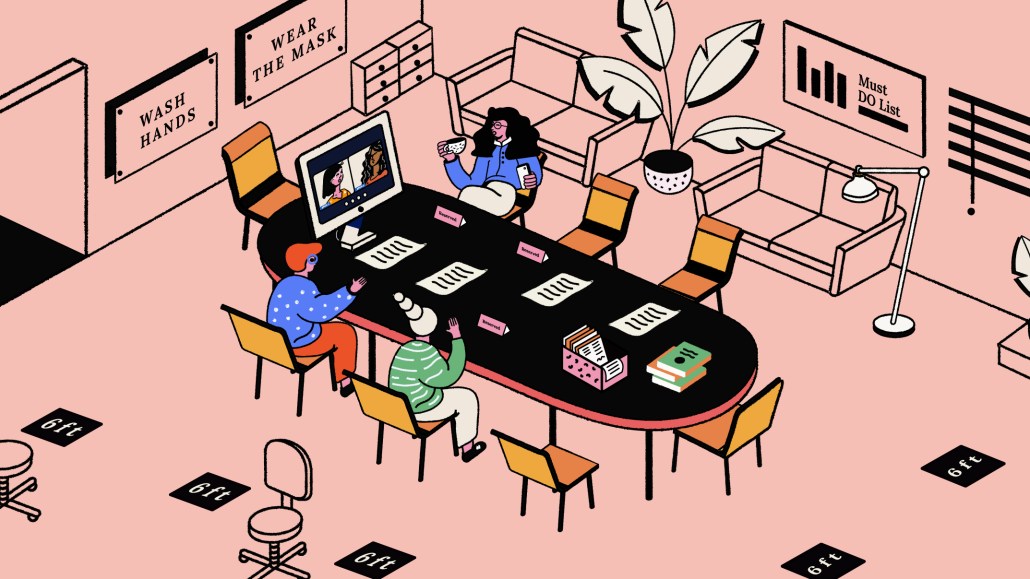 Ivy Liu
It's a no brainer that companies are more productive and retain staff longer if everyone, for the most part, gets along. But should that mean employees get to choose their office days based on whether their friends are also in?
It's a dilemma for bosses as they implement hybrid working and reduce desk space.
There are fears that if people pick the same office days as their friends, diversity of thought and ideas will be diluted and this will ultimately water down an organization's culture.
Dave Fitzgerald, CEO of Atlanta-based independent full-service agency Fitzco, is worried.
"Culture is critical to success in the advertising business, and if you allow folks to come in only on the days when their friends are [in] you create a culture of cliques," he said. "That can't be good for business, collaboration or culture. We have mandatory in-office days on Tuesdays and Thursdays to avoid this very issue."
His views are shared by David Morel, CEO at Tiger Recruitment which has offices in London, New York and Dubai. He said allowing employees to choose their office days based purely on their personal preferences is bad for business.
"There must be a balance between what employees would like and what the business needs," he said. "Rather than giving employees free rein, office days need to be carefully planned to facilitate the collaboration and creative brainstorming that are most effective when people are face-to-face. That means making decisions based on team, project and business requirements."
One way around this is to schedule regular "anchor days" when everyone is in the office at the same time, he added.
Yet not everyone is on the same page. There are many managers who understand the risks but feel that allowing employees to choose which days they attend the office could boost morale and staff engagement.
Alan Price, CEO at BrightHR, said employees deserve some independence and freedom as companies return to the office. "It could improve collaboration and teambuilding for some businesses if employees are able to work with like-minded colleagues they get on with," he said.
Nevertheless, Price did accept that a free-for-all policy may be bad news for more introverted workers who could feel isolated and disengaged. "This might have negative consequences for a company's culture if staff don't feel included and embedded into the organization, especially new starters."
Indeed, more introverted employees may feel left out, which will impact on team spirit, while new hires may be confused over which days they should make the commute.
Many senior executives will be expected to be in the office more often than some of their junior colleagues, but they are often introverts too.
Victoria Day is managing director at Ogilvy UK and is watching the situation closely.
"I am an introvert and being away from the hustle and noise of the busy open plan office has been very fruitful," she said. "That said, the lockdown restrictions have reinforced to me how much I gain from being around my colleagues. The days I do come into the office are stimulating and productive and it is nice to actually see people and chat."
It does appear that bosses will need to mandate which days people return to the office to ensure any hybrid model works for staff and the business.
Real estate sector advertising platform Audience Town is based in Newark, New Jersey, and founder Ed Carey said this must be the way forward.
"Top executives will pick the days per week or month for everyone to be together," he said. "Personality types will react and want different work environments, but we should all expect more structure from the top as we re-enter offices. Introverts and extroverts can both get what they want from less commuting."
https://digiday.com/?p=423679
December 8, 2023 • 3 min read
For Atlas Creative, expanding into Roblox is not solely a play to scale up. The company believes there are concrete benefits that will come with having a hand in multiple metaverse platforms.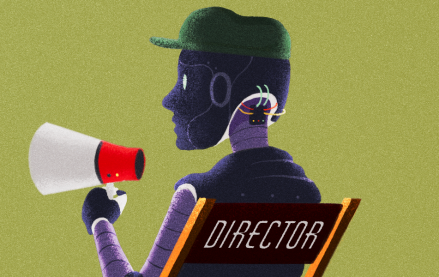 December 8, 2023 • 5 min read
Since ChatGPT became a breakout hit, the names of numerous AI companies and products have entered the cultural vernacular.
December 8, 2023 • 4 min read
Even as linear TV ad spend declines, 23andMe is reinvesting in the channel to boost brand awareness.