The general consensus in the ad world appears to be that agencies can't spawn successful products. Don't tell Brooklyn-based digital agency Huge that.
It's six-month-old incubator arm, Huge Labs, is rolling out its first product, Togather, a tool to connect authors with their fan bases through in-person events. Unlike other agencies with new products, Huge has set up Togather as a separate company with Huge owning a majority stake.
"There was a pitch process, and then we brainstormed the idea a lot within Huge to figure out if it was a viable business," said Andrew Kessler, Togather CEO and a former Huge creative director. "From there we sort of built out the scaffolding for the company using Huge resources, before pitching it to IPG and ultimately spinning off completely."
Togather currently employs seven full-time staffers, some of which were hired from Huge and some of which weren't. The company has office space in the same building as the agency, too, which will allow it to tap into some of its expertise simply by jumping in the elevator. Kessler originally came up with the idea with Huge CEO Aaron Shapiro, who will still have some input into the product.
Although it may retain links to Huge, Togather will operate day-to-day as a standalone, and that's important. Its staff won't get pulled away to address client needs the way agency staffers would, and they can focus on the task at hand: building a company. It's not a side-business; it is the business.
Many agencies keep products they develop in-house, which is dangerous in that client work always comes first at agencies. Though the Labs division lives within the agency itself, Huge's goal is not to develop in-house, but to take ideas from its staff and spin them off into entirely separate entities. The new companies might hire Huge staff, or tap some the agency's resources, but they will operate completely independently of the agency on a day-to-day basis.
According to Kessler the product probably wouldn't have succeeded long-term as a part of Huge.
"It's just such a different business to the one Huge is engaged in," he said. "Within an organization you need to have such a strong commitment to something like this, and to protecting it. It seems to me this type of incubation approach is the right one. We had what we needed to get on our feet, but it makes sense that it lives on its own now. That's what you need to do to be a real business."
Togather.com is now live in private beta, and the company is in bringing in authors. It's main goal is, simply, to help smaller authors more successfully generate revenues from their work, Kessler said.
Book tours simply aren't cost effective for many publishers, and authors often wind up speaking to rooms of four or five people. But Togather allows authors to connect directly with their fans, and to arrange events and appearances at places and times that make the most sense for both them and their audiences. "Fansourcing," the company calls it. Authors can use the site to let fans know when they're available to speak, or fans can suggest dates and venues themselves. Events are only finalized when a specified number of tickets are sold.
Meanwhile Togather plans to generate revenue by collecting a commission on ticket sales, as well as books it sells on behalf of its author members. "Word of mouth has always sold books, but publishers moved away from events and book tours because they were often economic disasters," Kessler said. "But if you can change that I think it becomes something really interesting."
But the book tour market is a relatively small one. The problem the company is attempting to address is evident, but it remains to be seen if it can generate significant scale and, as a result, revenues. A staff of seven, though small, still comes with considerable overheads.
That's been the major criticism of most agency-spawned products to date. Other than a few exceptions, most are driven by an interest in creative ideas rather than things like market size or the ability to scale a real business. When Mother sold its hotdog restaurant, Dogmatic, in 2008 it was hailed as a success story. In reality the agency was probably eager to get out of the hotdog business once the novelty wore off.
That's one major difference between the type of products and business agencies invest in versus more traditional investors; the novelty factor. It seems unlikely a VC firm would invest significant capital in a seven-person company geared towards the relatively meagre book tour market, for example.
That's not to say it won't work, and that it won't generate a sustainable business for itself. It just remains to be seen if this type of effort can really move beyond the realm of novelty agency spinoff, and towards something more financially meaningful.
https://digiday.com/?p=18874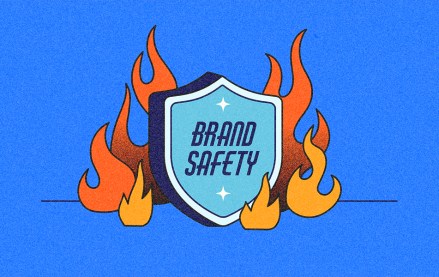 November 28, 2023 • 6 min read
"Major brands' search ads can appear on piracy, pornographic and sanctioned websites," research claims.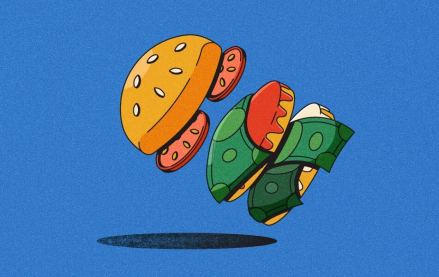 November 28, 2023 • 6 min read
As more influencers look to get into food content creation, brand opportunities are following.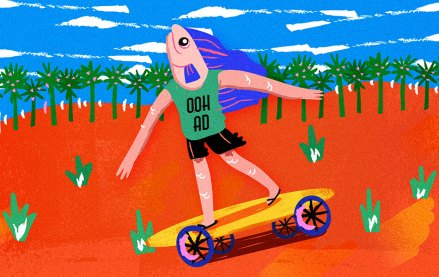 November 28, 2023 • 7 min read
As major marketers like Maybelline experiment with faux OOH, more marketers are open to the idea.