Most Thursdays, at BuzzFeed's office, an editorial meeting takes place that stretches to 90 minutes. Writers bat around story ideas, analytics pros go over the numbers of the previous week's performance; plans are set for the following week's publishing schedule. Standard fare at most publishers.
What's different is this particular editorial meeting is that it's on behalf of a brand, Virgin Mobile, which for the past several months has camped out in BuzzFeed's office once a week to huddle its team of writers and marketers with BuzzFeed's creative services and analytics team. The goal is for Virgin Mobile, hellbent on being a publisher of viral content, to glean the secrets of shareable content at the knee of the master's who have brought the world so many cute-animal lists you can't resist posting on Twitter and Facebook.
Virgin Mobile's commitment to content arose from a need: it has a tiny marketing budget compared to its enormous competitors. Its young target audience is addicted to the Web and more likely to share GIFs than sit through TV ads. That led the brand, at the start of 2012, to start a brand "newsroom." The newsroom in its earliest incarnation was something of a mishmash of real newsroom and agency brainstorm. Virgin Mobile head of brand marketing Ron Faris would lead meetings where the brand's in-house staffers, social agency, brand agency and PR shop would pitch ideas. The focus at the time was often on Facebook.
Later in the year, Faris got BuzzFeed fever. The publisher had quite a run in 2012, becoming known as the king of irresistible shareable content. Instead of doing a straight up ad deal with BuzzFeed, Faris wanted more. "He came and said, 'I want more. I want to be BuzzFeed," BuzzFeed CEO Jonah Peretti said.
That meant figuring out an approach that would fit the goal. That's where the weekly joint editorial meetings come in, where a slimmed down version of the Virgin Mobile newsroom decamp to BuzzFeed's headquarters to brainstorm up ideas. The resulting grabbag of light viral fare — "15 GIFs That Are Way Awesomer in Reverse," for example — are spread out through BuzzFeed and then cascaded to Facebook, Twitter and the rest of the Web. Working with BuzzFeed's creative team, and poring over the numbers, Virgin Mobile has shifted its content strategy, focusing less on highly produced infographics and more on listicles that glom off something in the news. One winner: "11 Things No One Wants to See You Instagram." It's been shared nearly 9,000 times.
"We [originally] thought creating our own awesome stuff would go viral," Faris said. "It didn't. It was when we were curating stuff out there. People like the lo-fi nature of plucking the world of the Internet."
The Virgin Mobile content approach now is distinctly BuzzFeed. It has pushed out posts like "10 Celebs Who Just Don't Get the Internet," "20 Pics You Wish Your Mom Never Tagged You In," and "19 Mind-Blowing Historical Doppelgangers."
The setup also helped Virgin Mobile increase its content metabolism. For all the talk by brands of "real time," most are painfully slow, taking months to do something that should be done in a week, weeks instead of days, and a day instead of an hour. Over the course of the year, Faris proudly notes the brand churned out 190 content pieces, averaging about four per week. It now considers a piece of content a failure if it doesn't achieve 100,000 views. Its content averages a 4 percent click-through rate.
"What I've learned from BuzzFeed is some of the most amazing nuggets of marketing information in my career," Faris said. "It's exciting to deal with data-driven people who are obsessed with how things go viral."
One lesson: funny isn't always shareable. Virgin Mobile had created what Faris still believes to be very funny content. But not much happened with it. One other thing that doesn't work: making an obvious tie-in to a sales message. Instead, the brand now looks to what's going on in popular culture in order to find an in. The obvious risk, as with all brand content, is it does nothing for the brand. Faris disputes this notion, saying Virgin Mobile's data proves that creating fun content people actually like helps improve people's perception of the brand — and the likeliness that they will then listen to its sales pitch.
"The more content they see the more they're willing to consider us," he said. "You have to be more patient than display advertising."
For BuzzFeed, it sets up an interesting role of being a quasi-agency of its own right, as well as a platform and publisher. It has hired creatives and strategists from agencies, although Peretti notes that the over-dozen-people creative services team is mostly made up of ex-BuzzFeed writers. As for whether it can take such a hands-on approach with many brands, Peretti believes the "scalability" question is a red herring, noting that the king of automation, Google, is filled with sales people and category experts.
"There's tremendous leverage in our business. The leverage comes from having content that reaches a much larger audience, a platform and technology, analytics and reach. But you still need to have creative ideas. They emerge when smart, creative people sit in a room and brainstorm. If there's a part of your business that's not scalable, it's the creative human side. Some VCs don't like anything human. They want a pure machine that's infinitely scalable, but [creativity] is a pretty left-brain activity."
https://digiday.com/?p=30505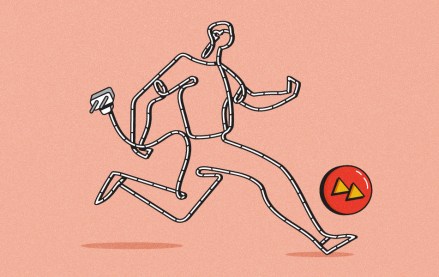 September 22, 2023 • 4 min read
Women's sports are having a moment. Brands, media companies and agencies are looking to get in on the action.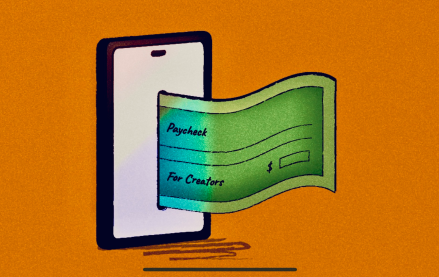 September 22, 2023 • 6 min read
The Hollywood strikes were supposed to be a game changer for many of them, but the situation hasn't quite lived up to the hype.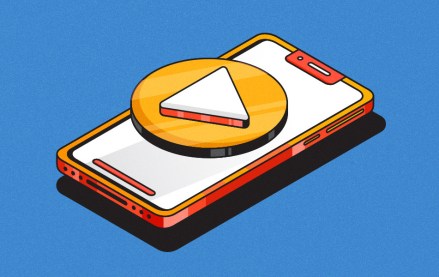 September 22, 2023 • 5 min read
Given the rise of short-form video, agencies that focus on the format, rather than specific platform expertise, will reap the rewards.