Landing a gig in the agency world can be tough, especially in a rough economy. Digiday regularly receives emails from recent graduates and people looking to make a career change, asking how they should go about breaking into the industry. Many are frustrated by the fact they're expected to work for free in unpaid internships and that their lack of experience puts them at a disadvantage.
With that in mind we sought some input from CEOs and senior executives in the agency world. What do they look for in potential employees? What impresses them in a candidate? What advice would they give to those looking for that all-important foot in the door?
Aaron Shapiro, CEO, Huge
The big advice I'd give people is to get involved in the industry and start networking. Go to industry events, like the meetups we host at Huge, and do freelance work. Try to network, or even cold-call, with people in different agencies you admire to get career advice or informational interviews. The more you are involved and the more people get to know you, the more likely you'll be to find a good job. The jobs are there; from our perspective and the perspective of other top agencies, there's a shortage of great talent, and we're always looking.
Barry Lowenthal, President, The Media Kitchen
We love this business a lot, so probably the first thing we look for is passion. We want to feel the same passion we have from every candidate. We hate when people get in to see us and they don't know the first thing about what we do. Check out our website, visit our Facebook page, read our blog, check out our LinkedIn profiles, watch our clients' ads. Have an opinion. Once we see passion, we look for curiosity. We're a curious bunch, and we want to work with people who are equally curious. I want to know what's on your DVR, what magazines you subscribe to and why you picked the phone you use. Tell me what apps made it on your home screen. Demonstrate your love for the media business. Tell me who you think is doing a good job and how you can make one of my client's campaigns better.  Entrepreneurialism, kindness, generosity, work ethic are all important to us. Prove you have those traits. I'm much more impressed by someone who put themselves through school and did by working as a waiter than I am by someone from an Ivy League who had tons of internships. When I worked with Cindy Gallop, she always said she had two very simple hiring criteria: You just have to be great and nice. We've adopted that same philosophy.
Winston Binch, Partner/Chief Digital Officer, Deutsch LA
Breaking into any industry is never that easy. But creativity and persistence win. Do something creative for a place you want to work at that demonstrates the power of your creative and strategic thinking skills. Make sure they know about it. Take a look at their brands and clients, tweet them, start a conversation, and tell them what they could be doing better in social, from an innovation perspective, or with their advertising. Resumes, LinkedIn profiles and portfolio sites are still necessary but show us what you can do within the context of the business. And never underestimate the power of your network. Be a good friend, and mine your social network for opportunities and leads. Our best talent generally comes through employee referrals. The people that get referred by high performers always rise to the top. Be an entrepreneur: That's what every great company is looking for.
Ian Schafer, CEO, Deep Focus
Nothing is more important to us than experience. I know it sounds crazy to expect a recent grad to have experience, but it's never been more important. Someone that has put their interests and passions to work for themselves, for local businesses or for an internship shows that they have the foundation and the drive to take it to another level. Show me you understand how big our challenges are. Show me that you've creatively solved problems before. Show me that you have an innate understanding of what consumers want, not just of your own habits. Show me that you've thoughtfully written and expressed your thoughts before. Show me that you're special and that I should not let you out of this office to go meet anyone else. Show me that you have an unending desire to learn and that you don't know everything and you never will. I'd rather you express original thoughts rather than quote my blog back to me. An understanding of technology is a huge plus, too. Take some time to teach yourself how to code. Even at a basic level. You won't just learn how to code, you'll learn out to construct and deconstruct things to solve problems. That's an invaluable asset as an employee.
Bryan Wiener, Chairman & CEO, 360i
I give all newcomers the same advice as the keys to navigating an environment where there are no roads: Be Hungry. Be Humble. Be Entrepreneurial.
https://digiday.com/?p=26750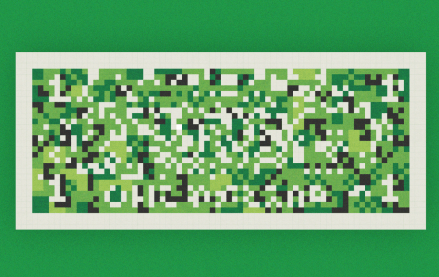 September 21, 2023 • 3 min read
Ducati has legitimate reasons to investigate Web3 tech as a marketing tool. Building a community of Ducati enthusiasts, or "Ducatisti," has been a core element of the brand's marketing for decades.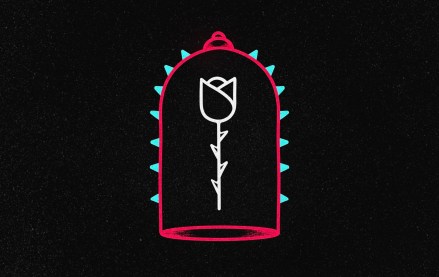 September 21, 2023 • 5 min read
In this edition of the weekly Digiday+ Research Briefing, we share focal points from Digiday's recently released reports on agency and brand confidence in TikTok, and on how publishers are making Instagram work for them.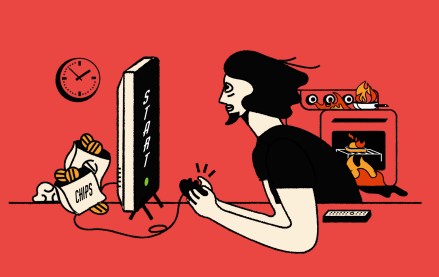 September 21, 2023 • 4 min read
While this is the first gaming related livestream Fandom has done with Instagram, it's part of a bigger push to celebrate and embrace the vast gaming community among the Gen Z demographic thriving on Instagram's platform.