Usually the received wisdom in the marketing industry is that spending on advertising through a recession can make a company stronger when they come out the other side.

But this is a crisis like no other. Entire industries have ground to a halt, while others are thriving. Compare and contrast: Consumer goods giant Procter & Gamble — which has seen a lift in sales as people stock up on household items — is upping its marketing spend. Coca-Cola, on the other hand, has drastically slashed its ad budget as out-of-home sales of its products in venues and convenience stores has cratered.

Digiday analyzed the most-recent earnings updates from the top 10 ad spenders in the world (according to RECMA data from 2018) to see how they are adapting their marketing strategies to the ongoing crisis.

1. Procter & Gamble: Increased spend and plans to keep reminding consumers about the benefits of its brands
The world's largest consumer goods maker — and the biggest advertiser — is well-positioned during the crisis as people have flocked to supermarkets and online stores to stock up on household staples like Tide and Charmin. The company's organic sales were up 7% in the first quarter, its best sales growth in a decade.
"There's big upside here in terms of reminding consumers of the benefits that they've experienced with our brands and how they've served their and their families' needs, which is why it's not time to go off air," said P&G CFO Jon Moeller on the company's first-quarter earnings call.

P&G said it increased its marketing spending by nearly 2% in the first quarter.
2. Unilever: Maintaining spend, but seeking media bargains

Unilever's sales performance in the first quarter didn't exactly mirror that of its largest CPG rival. Sales were flat for the first quarter — analysts had expected 2.1% growth. The issue? While consumers did stock up on its brands like Dove, Axe and Knorr, Unilever felt the hit in its food and ice cream divisions. Plus, much of its business is in emerging markets, where stockpiling hasn't been as much of a phenomenon. Unilever withdrew its growth and margin outlook for the year, owing to uncertainty around the severity and length of the pandemic.
While Unilever is reallocating budget — shifting away from outdoor advertising, for example — it's maintaining its level of marketing investment.

Unilever Chief Executive Alan Jope said on the company's first-quarter earnings call that it has halted any new major ad productions that were in the works, reviewing ad spending to take advantage of cheaper ad rates and "dialing up areas with strong ROI."
3. L'Oréal: cutting advertising in the short-term, but preparing for a bounce back
L'Oréal's first-quarter sales dropped 4.8% — as the hair salons to which it sells products and other retailers were forced to pull down the shutters as countries entered lockdowns. A bright spot was skincare sales, which rose 13%.

The Maybelline maker said trends from China, its largest business, looked positive for a rebound in beauty sales elsewhere. L'Oreal said it was "already seeing an encouraging recovery in beauty product consumption" after lockdown rules began to be relaxed in the country — though mask wearing does hit lipstick use.

Speaking on the company's first-quarter earnings call, L'Oréal CEO Jean Paul Agon described the current situation as a supply crisis, not a demand crisis, and that the impact should be temporary. E-commerce and digital have become a core focus as L'Oréal focuses its marketing activity to meet the needs of new at-home beauty trends.

"When stores are closed it doesn't make sense to advertise on products and it can be even frustrating to advertise on products that consumers just cannot buy," said Agon. "Definitely we will cut on these advertising spendings for this short period of time."

4. Renault Nissan Mitsubishi alliance: Cutting back in the short-term
French automaker Renault's sales slumped 19% in the first quarter as dealerships shut and consumer demand for cars has dropped. The company has suspended its financial guidance and said it's seeking financial support from the French government.
Japan-based Nissan said last week it expects to post its first annual loss since 2009 — which was the time of the last financial crisis — due to the impact of the pandemic. In March, its global sales plummeted 43% from the previous year. Mitsubishi has not yet provided a financial update for the coronavirus period.
Both companies have said cash preservation is now key — though long-term plans like new car launches are still loosely in place.
Renault "reduced advertisement[s] as much as we can in the last part of the quarter; we are going to do the same in Q2," said Clotilde Delbos, acting CEO and CFO at Groupe Renault "Nevertheless, we do hope the activity is going to restart."

5. Amazon: All systems go
Unsurprisingly, Amazon's revenue soared in the first quarter as consumers quickly shifted to shopping online. But conversely, while revenue rose 26%, profit dropped 29% from the year-ago quarter. Costs rose as the company raced to fulfill the surge in orders.

Amazon said it expects to record an operating loss of $1.5 billion or profit of $1.5 billion in the second quarter. The company reported $3.1 billion in operating income in the second quarter of 2019.
Marketing expenses increased 32% on the year-ago quarter to $4.8 billion. However, the company said it had been lowering marketing in some areas as a way to dampen consumer demand for non-essential items.

6. Coca-Cola: Slashing spending
Coke has been severely impacted by the closure of bars, restaurants, movie theaters and stadiums, which make up a large proportion of its sales. Plus, people aren't making the kind of impulse purchases of soda that they usually did from convenience outlets.
Net sales fell 1% in the three months to the end of March, versus the year-ago quarter. Coca-Cola said its when reporting earnings on Apr. 21 that April sales volumes had slumped by 25%.
Coca-Cola was early out the gate, warning advertising vendors in March that "from April and until further notice we're putting commercial advertising for Coca-Cola and all our brands on hold."

"We have determined that in this initial phase there is limited effectiveness in broad-based brand marketing," said Coca-Cola CEO James Quincey on the first-quarter earnings call. "With this in mind, we have reduced our direct consumer communication, [and we have] paused sizeable marketing campaigns through the early stages of the crisis and will re-engage when the timing is right.
7. GlaxoSmithKline: A coronavirus bump
Pharmaceuticals giant Glaxosmithkline had a strong first quarter, posting a 19% rise in sales that beat analysts' expectations. GSK is also working to develop Covid-19 vaccines.

However, the company didn't raise its 2020 guidance and said it expects a 1% to 4% drop in profit this year. The drugmaker said consumer consumption levels in China were beginning to return to pre-coronavirus levels — plus it had experienced some supply chain and manufacturing challenges.

GSK didn't provide a detailed update on its marketing activity but, on the earnings call, chief executive Emma Walmsley said "our goal is to invest behind our new launches" and that "the investment into digital is ongoing."

8. Volkswagen: 'Full-blown task force mode'
Like other car manufacturers, the pandemic has substantially impacted Volkswagen's business. Revenue dropped 8.3% in the first quarter.
Chief finance officer Frank Witter predicts the second quarter will be the worst of the year and that overall, 2020 sales will be "significantly" below last year.
Witter described the current situation as being "in full-blown task force mode" as Volkswagen looks to stabilize the business.

"This involves stringently reducing costs further and cutting budgets back drastically in all areas like external consultancy and marketing," Witter said.

9. McDonald's: Promoting its free meals for first responders
McDonald's has been forced to close many of its restaurants around the world and service has been restricted in locations that are still open.

Even still, with shelter at home instructions still in place, many customers are skipping takeaway burgers and breakfasts. Sales fell 6% in the quarter to March 31, while profit dropped by 17%.

McDonald's is still spending. Late last month, the fast food chain launched a U.S. campaign airing on national television promoting its free meals for first responders push, as Ad Age reported. Elsewhere, "digital customer engagement remains a priority for our business," said CEO Chris Kempczinski on the company's earnings call.

Looking ahead, Kempczinski said that value will be an important focus of future marketing campaigns, judging by trends from China, where footfall hasn't immediately sprung back to normal levels. "Each market is rebuilding their marketing calendar to reflect these learnings and many others, so we can reignite our business momentum," he said.

10. NBCUniversal/Comcast: Peacock push is coming
Comcast is a sprawling company and some aspects of its business are more shielded from the crisis than others. While its broadband division marked an uptick in signups, it can't open its theme parks, TV and film productions are on hold and NBCUniversal and its recently-purchased Sky TV business can't broadcast any live sports.

That's not to mention the collapse of the ad market. The company expects advertising revenue to be down significantly in the second quarter. Overall, Comcast's revenue was down 0.9% in the first quarter.
NBCUniversal began rolling out its new ad-supported Peacock streaming service in April to Comcast customers, earlier than initially planned. The national launch is set for July, but without many of the shows it had initially planned to offer, due to the production issues.

In the first quarter, Comcast's overall advertising marketing and promotion costs rose 2.6% versus the year-ago quarter to $1.94 billion.

https://digiday.com/?p=365874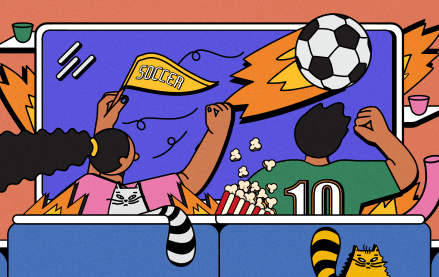 December 1, 2023 • 4 min read
Even if a game isn't make or break, sports leagues and brands want fans to be paying attention — and they're hopeful new strategies will get it.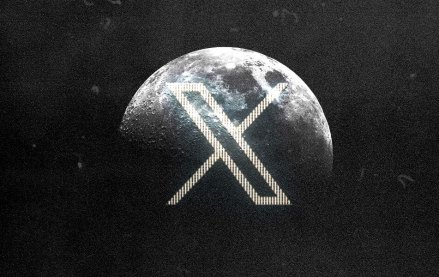 November 30, 2023 • 4 min read
In the packed DealBook conference in New York yesterday, owner Elon Musk bluntly told them to shove it.
November 30, 2023 • 2 min read
WorkTok, or CareerTok, is in full force. Combined, those hashtags on TikTok have over four billion views and it is benefiting Gen Z.