There's a drumbeat that's begun since Facebook's IPO filing that brands aren't happy or sure of what they're getting from Facebook. The counter argument is those brands are looking at Facebook just as an ad vehicle rather than a platform to build marketing initiatives that engage consumers.
The brand doubters should talk to eBay, which has seen engagement levels on Facebook triple since it stopped being so obsessed with driving sales. Ebay's social team of three is focused on re-engaging with its social roots in an effort to connect people with one another and with products. While eBay traditionally focused on pushing products and announcements via Facebook, the company is now focusing its efforts on thinking over the long-term and building lasting relationships with consumers, betting that will eventually lead to sales.
"EBay is inherantly social," said Jeannie Reeth, senior director of social at eBay. "Social is a part of our DNA. When you think about the eBay customers and their decision journey along the path to purchase, there's the research they do to get to the purchase and then the actual purchase and also advocacy after the fact. That's why we have framed our social media strategy to fall into three categories: marketing, product and customers service."
The marketing category, Reeth explained, is basically about making eBay a social brand through the features and functionality on its sites, apps and on social platforms. The company is focused on giving consumers every possible chance to share. The social product category is being there in front of consumers at relevant times. An example would be offering consumers a Mother's Day gift finder before Mother's Day, to help find the product on eBay that suits them best. The last part of eBay's three-pronged social media strategy is about customer service and letting consumers vent their frustrations via Twitter. The customer service team created the @AskeBay Twitter handle for customer service inquiries. The team reaches out to consumers on Twitter and Facebook that are complaining to their connections, as a means of building loyalty.
EBay has done a ton of experimentation within social. Most recently, the company launched a social commerce app on Facebook, which personalizes the products shown to a user based on the person's social data.
"The strategy behind this social commerce app is to figure out what is most relevant to people in the Facebook environment," Reeth said. "We want to know how we should be presenting eBay content on Facebook and how it translates from a traffic, conversion and engagement standpoint. Because we are so early in the game, we are building our reach and engagement on social platforms first, instead of just driving a transaction. We are thinking long-term relationships."
A notable eBay experiment in social is eBay Go Together, which played on the pain point that buying event tickets as a group could be quite frustrating. The product lets people find groups of tickets (seating people all together) and even split the cost. Prior to launching the product, eBay was seeing a .5 conversion for event tickets and the conversion rate increased 60 percent as a result of eBay Go Together.
Help Me Shop, another eBay social product, lets consumers make a purchase decision by polling their friends on Facebook. From this experiment, eBay found that different people shop differently online. So an older man looking for hiking boots will call, email, text a friend for a recommendation, while a high school student will share an outfit she just bought to get validation from friends on whether the outfit is cool enough. The student doesn't necessarily want her friends to buy the same outfit.
EBay's top metrics in social media are engagement (comments, likes and such), sentiment and the impressions of those things, traffic being pushed back to its site, and obviously conversion data. The company is analyzing its data to ensure that the messaging is resonating well, to see what time of day is best to post, keywords that drive fan engagement and what the best way to ask a question is.
"We have radically changed our approach to publishing in social channels," Reeth said. "We traditionally treated Facebook, Twitter and others like an announcement channel. And now instead of doing an inside out view we do what is important to our customers."
EBay posts on both Facebook and Twitter take into account what is important to consumers at that particular time. For example on Dr. Seuss' birthday, eBay posted pictures of Dr. Seuss books being sold via the marketplace. This is what Reeth called, "engaging in relevant dialog." On Mother's day, eBay created a two-minute video, which it distributed in the social space. The video received 900,000 views in the social space. It was meant to drive people to the Mother's Day Gift Guide.
EBay has claimed its place on Pinterest, realizing that the female audience there matches up well with eBay's target audience.
"We are nascent with our publishing on Pinterest for now, as we are still figuring it out and we are still a small team," Bradford said. "But we do have our eye on it and will be analyzing the opportunities there."
https://digiday.com/?p=12930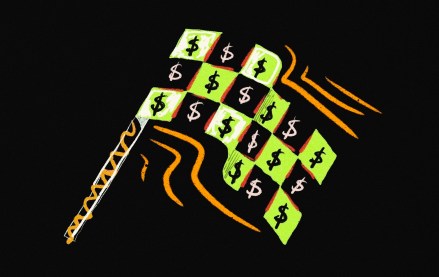 September 26, 2023 • 3 min read
With three Grand Prix races in the U.S. this year – Miami this past May, Austin in October and Las Vegas in November – the interest from U.S. marketers in Formula One has increased this year, according to agency executives, who say they expect that growth to continue next year.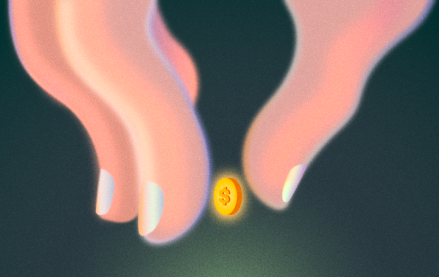 September 26, 2023 • 6 min read
A Digiday+ Research survey found that brands and retailers report using Facebook less over the last few years, all while the platform's value to their revenues and brands has increased.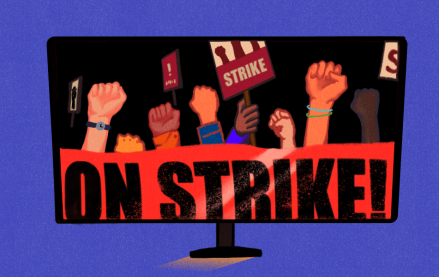 September 26, 2023 • 5 min read
The timeline for a return to business as usual – whatever that may mean now – is yet to be determined.