If there's a main complaint brands have with social media, it's fragmentation. With so many platforms and different content options for posting, social media is becoming more complex by the minute. We asked top brands to chime in on which platforms are their priority right now and why. See our previous "What Brands Think" posts on how brands define engagement, Facebook's new targeting options and how Facebook can better cater to brands.
Ann Watson, vp of marketing, Club Monaco
We look at our social media platforms as one integrated marketing initiative whereby we have a tailored content strategy for each platform and the experience is unique yet constant across all the platforms. Our strongest efforts are usually focused on Facebook and our Culture Club Blog. Facebook still remains the largest social community and also provides the most flexible platform to create customized content and brand experiences for our fans. Being able to tailor content for a channel that is both brand right and also that can live natively on the platform is really the key to both engagement and results. However, the Culture Club Blog on Tumblr is really the strongest pure brand expression for Club Monaco. That allows us to communicate our lifestyle positioning and engage with consumers from a very different perspective.
Tammy Gordon, director of social communications and strategy, AARP
The ones we place most emphasis on are Facebook, YouTube and Twitter. But we love experimenting. We've done things on Tumblr and Instagram and are even experimenting with platforms like Pinterest, with a curated board asking people to upload recipes and travel photos. That [Pinterest] is our biggest growth platform right now.
Scott Gulbransen, director of social business strategy, H&R Block
We began with starting to understand a few first and get them right before jumping into every saddle. Facebook and Twitter is where we focus our efforts most. When talking about taxes, it is a personal issue. So, if you are going to share about it, Facebook's format is important for us, and the engagement is massive. Twitter is evolving for us. We focus most of our interactions on Twitter for client services. So if people have an issue, we'll address it. We are also on Google Plus, and we have a Pinterest page, where we post neat infographics and such. We are also using Foursquare, since we have 10,000 offices, but honestly we haven't found our sweet spot there yet. There are other emerging platforms like Instagram, which we just started to dabble in. Not every platform is right for every brand.
Erich Marx, director of interactive and social media marketing, Nissan
While no social platform offers a perfect solution, when assessing options, it comes down to the question of which platform offers the best combination of reach and engagement. For Nissan, the answer is most often Facebook. We have over 1 million fans. In the end, Nissan (and any brand) needs to be where its fans and followers are, and there is no denying that Facebook is the clear, best option at the moment.
Adam Kmiec, director of global digital marketing and social media, Campbell Soup
Given the diversity of our brands across the globe and our philosophy that social's true potential comes from the insights we can mine, my go-to platform isn't Facebook, Twitter, Foursquare or Pinterest; it's Visible Technologies and Crimson Hexagon. Both help us rapidly understand what our consumers feel about our products, packaging and marketing. There's simply more value from understanding the wants, hopes, wishes and challenges of your consumers than there is in posting content for them to view.
https://digiday.com/?p=21211
October 3, 2023 • 2 min read
•
•
In episode four of the "Is This The Metaverse?" narrative podcast, Glossy international fashion reporter Zofia Zwiegliska spotlights the brand opportunity when it comes to fashion in the metaverse.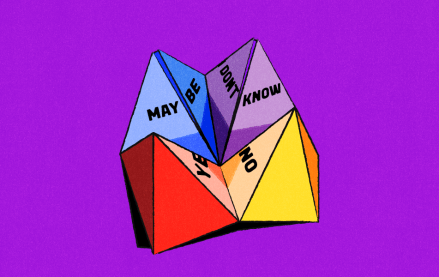 October 3, 2023 • 5 min read
•
•
Overall there's more due diligence from marketers when it comes to influencer marketing efforts now, according to marketers and agency execs, who say that there's been more rigor over the last year, and especially over the last six months.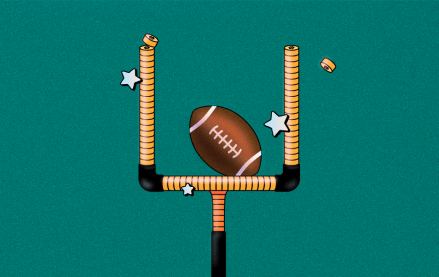 October 3, 2023 • 3 min read
•
•
The collaboration between the Los Angeles Rams and Snapchat goes back to 2020 as the Rams made became the first NFL team to conceive a Snapchat AR experience, affording fans the opportunity to virtually wear the team's recently unveiled uniform.