Brands want to move fast and be innovative, yet there are big hurdles to that, notably the fact that legal often gets involved too late in the game and doesn't approve what a brand has created.
To avoid this hurdle, digital leaders at brands say it's important to include legal from the very beginning of the campaign-planning process. The legal team should be at the brainstorming meetings so that no time is wasted getting approvals at the end.
Take Whirlpool appliance brand Jenn-Air. It was working on a campaign for one of its ovens, promoting how fast it could bake cookies. The online ad copy asked people to click to climb in the ovens to watch the cookies bake.
"One of the challenges with legal is poking fun," said Brian Maynard, director of marketing for Jenn-Air. "We understand that we aren't actually asking them to get into the oven. But people may not get it. With marketing copy [in display ads, in social media, on microsites], you're not getting the inflection or the grin or the sparkle in the person's eye that tells you they are just kidding. Non-verbal queues get lost."
Lawyers are just looking out for the best interest of the brand, even if the nature of what they do can sometimes make the approval process even more cumbersome than it already is. The nature of lawyers is to look for the worst possible outcome, no matter how slim the risk.
Maynard said that in his experience, if there's even a small risk, then it may not be worth it. It could cause a huge problem for the whole organization, all because of one campaign. That makes it hard for brands to take many chances, even if they claim to want to create content "at the speed of culture."
"In order for us to have a digitally fit organization, we need all teams to be focused on 'how can we' instead of 'why we can't,'" said Adam Kmiec, director of global digital marketing and social media at Campbell. "Not unlike creative or media teams, who want to be brought in earlier in the process, it's critical that you bring your legal team in as early as possible."
That balance is hard. Marketers, by their nature, don't think like lawyers, and the opposite is also true. There's also the matter of incentives. Lawyers in big companies aren't paid based on the success of edgy marketing initiatives. They're paid to keep things quiet.
"I have to constantly remind myself that if I impede marketing, we won't sell enough cars to keep me employed," said a lawyer at one top marketer. "At the same time, I constantly remind marketing, if we miscalculate risk, one mistake could leave them without jobs."
And with the FTC on marketers' backs, brand executives need to be careful. Take what happened to Reebok in September, when the FTC went after the company for overhyped advertising claims. The FTC accused Reebok of deceptively advertising "toning shoes," which it claimed would provide extra tone and strength to leg and gluteus muscles. As a result, Reebok will pay $25 million as part of the settlement agreement. The funds will be made available for consumer refunds either directly from the FTC or through a court-approved class action lawsuit. 
"It is important to recognize that the FTC and its current administration is heavily focused on larger brands," said Andy Lustigman, partner at the law firm Oshlan, which deals with marketers and advertising law. "Brands themselves are more competitive with each other nowadays and have been calling each other out on false claims before the Better Business Bureau and even in court."
Legal's involvement with brand executives should be a two-way dialogue. If the attorney is going to turn down a campaign or certain aspects of the creative and how it's worded, for example, the attorney should also have alternate suggestions.
"Most lawyers are not the best copywriters or creatives," Lustigman said. "That's why they should pitch an alternative, and the brand executives should feel free to run other options past them. There should be a back and forth, to ensure you're not at risk and that the marketing material is the best it could be."
No matter what, brand managers don't get very far complaining about legal. It's much like procurement departments are to agencies. They're not a problem, they're the environment.
"One mistake is that people view the legal team as the enemy, like they are holding you back from achieving your marketing goals," said Maynard. "And while, sometimes, you may not be able to do what you were hoping to with a campaign, it is important to understand the bigger picture. Legal is like having an advocate for you and the brand. If you approach it correctly, then you are working as one team, with the same goals."
Image via Shutterstock
https://digiday.com/?p=27744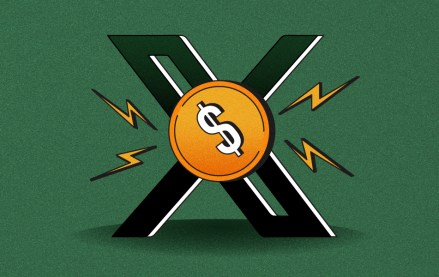 December 4, 2023 • 4 min read
Less competition for ad inventory means lower prices, but at the cost of associating with a platform facing ethical challenges.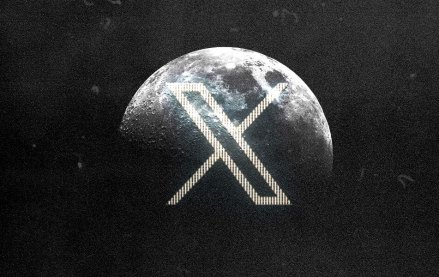 November 30, 2023 • 4 min read
In the packed DealBook conference in New York yesterday, owner Elon Musk bluntly told them to shove it.
November 30, 2023 • 2 min read
WorkTok, or CareerTok, is in full force. Combined, those hashtags on TikTok have over four billion views and it is benefiting Gen Z.