Scott Swanson is CEO of Mobile Theory, a mobile ad network.
Last month, Google's augmented reality goggles made it to the runway of Fashion Week. And as we all know, what appears in September at New York Fashion Week is on Olivia Palermo in October, in stores by the holiday season and pretty much on everyone by mid-winter.
This may or may not happen with Google Glass, but augmented reality, or at least the promise of it, is absolutely the hot new fashion in the technology world. Fashion writers are gushing about the future of wearable technology, and tech junkies are dreaming about layers of data in instant visual form.
But brand marketers, especially, should be really excited. They're the ones who strive to influence decisions in the physical world, using digital images and messages. They're the one pushing users to connect with their brand before, during and after making a purchase. Augmented reality, by definition, is that connection.
In a time where engagement is the number-one metric and brands are hungering to create emotional bonds with their customers, AR is a breakthrough technology. After all, what could be more engaging than your brand message literally overlaid on a consumer's view of the world?  And marketers don't have to wait for everyone to start wearing AR goggles to start utilizing it. We have some AR technology on our person right now: It's called a smartphone. The camera lens of our smartphones has the same capabilities: to bring to life this information that is unseen with the naked eye.
For example, floating adds a digital image to a real environment. At an American Pie 2 AR campaign, fans could superimpose a template of the movie's cast onto their own images to appear as if they were in the film. Advertisers can also display images in the real world (e.g., billboard, print ad) that then trigger more content to appear on the phone. In July, IBM launched a shopping app that recognizes products and superimposes information on the product itself to help consumers make a decision.
AR can also display information tags on users' immediate surroundings as they scan around them with their cameras. Yelp's mobile app, for example, uses the phone's GPS data to display content (name, star rating, open or closed) about local businesses, overlaid on the real-life image of that venue as seen through the camera.
AR is still very much in an experimental phase, so metrics and success stories are not yet widely available. If there's one thing that we've learned so far, it's that mobile is an interactive and friendly medium. Television is a one-way conversation, and desktop advertising, with its focus on leads and conversions, simply isn't that fun, so consumers have learned to ignore it. Mobile is our chance to be playful, to provide entertainment for consumers — like the very first branded action figures for kids.
The best mobile ad campaigns you'll see in the coming year will be the ones that use AR technology to let viewers play with ads, or those that create scavenger or treasure hunts to virtually bring that brand into your world. Can you imagine running through the streets of your neighborhood, jumping through Nike-branded hoops to earn points toward your next pair of running shoes? It's a personal, location-specific experience that leaves an indelible impression on the consumer.
AR makes the most sense for brand whose success depends on motivating consumers to real-world action, like purchasing a new refrigerator or sitting down to dinner at a restaurant. Retail, CPG and automotive are all great verticals for AR campaigns. Imagine shopping for a Mini and being able to change the color of the floor model. Or walk into a Walgreens and see a feed of special offers overlaid onto the items themselves.
AR is a huge opportunity for marketers. It's a chance to get their message literally on real-life objects and experiences, to create emotional connections with consumers, and above all, to be engaging and fun. It's not for every brand, but those that are the first to execute an AR campaign will get the credit for being trailblazers, both in the industry and among their target markets.
https://digiday.com/?p=23770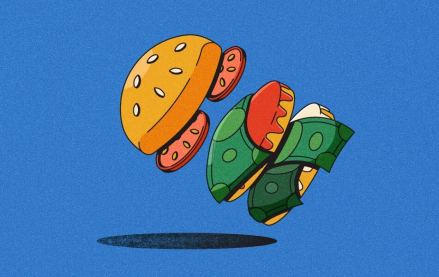 November 28, 2023 • 6 min read
As more influencers look to get into food content creation, brand opportunities are following.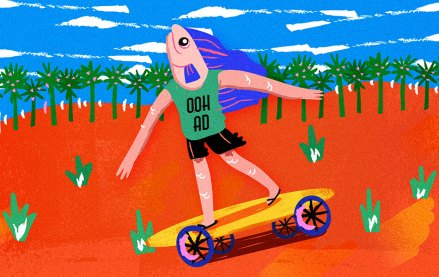 November 28, 2023 • 7 min read
As major marketers like Maybelline experiment with faux OOH, more marketers are open to the idea.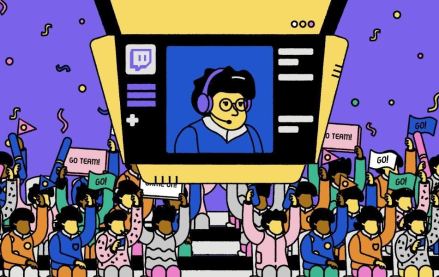 November 28, 2023 • 4 min read
The love affair between Alienware and Team Liquid does not mean that every esports organization is suddenly going to be all-in on wooing the endemic brands they once spurned in 2024. These days, esports organizations' varying level of interest in endemics is a matter of their broader brand identities — which are rapidly diverging.