How brands are using Instagram's new long-form video feature, IGTV
June 26, 2018 • 4 min read
•
•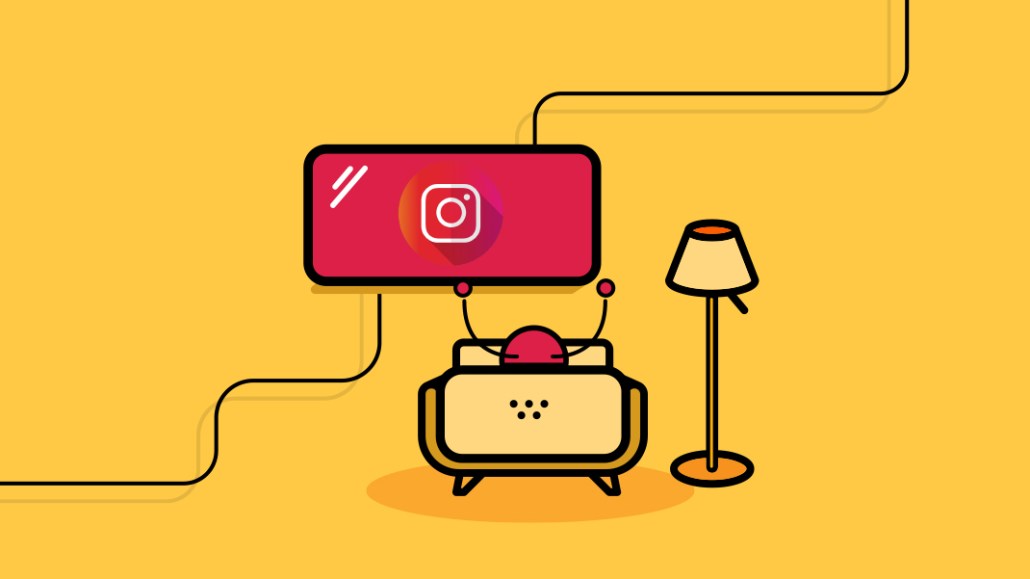 The launch of Instagram's IGTV has brought out the early adopter marketers. Companies like Chipotle, Nike, Netflix, Warby Parker, Trader Joe's, Everlane and Gucci are testing IGTV with content ranging from silly one-offs to interviews with influencers.
IGTV, a long-form video section within Instagram as well as its own stand-alone app, is Instagram's jab at YouTube and comes five years after the launch of Instagram video. It allows any user to set up their own IGTV channel and post video content as long as an hour. While most brands are repurposing content they might otherwise use for Instagram Stories, some companies are creating entirely new content for the channel.
Chipotle, for instance, was one of the first companies to create an IGTV channel and develop a completely new video for IGTV. The company worked with Day One Agency, which began refining concepts to leverage the new channel immediately after watching Instagram's live announcement. It landed on a "Mary Poppins"-esque video of a man removing a seemingly endless assortment of Chipotle burritos, chips and other menu items from a Chipotle bag to play off the idea that customers can create limitless combinations at Chipotle. The concept did not take advantage of the new 60-minute video length, but it did pass Instagram's original 1-minute limit. So far, the video has amassed nearly 10,000 views and 30 comments, pretty good numbers considering that Chipotle's Instagram videos get, on average, between 15,000 to 50,000 views and around 30 to 50 comments.
"Social is definitely not one-size-fits-all," said Tressie Lieberman, executive director of customer engagement marketing at Chipotle. "It's a different format, so we want to make sure we are designing specifically for long-form and vertical content."
Netflix used Instagram's new 60-minute video feature to play a full hour of actor Cole Sprouse eating a burger. The video has brought in 676,000 views and nearly 5,000 comments. Nike posted to its new IGTV channel on Monday, sharing an animation featuring Cristiano Ronaldo as part of its World Cup campaign, and Everlane took its #DamnGoodDemin Day photo series and created a video that works for IGTV.
Other companies are testing the new channel with repurposed content. Louis Vuitton and Gucci, for instance, shared videos from their recent fashion shows. Warby Parker posted an Instagram Stories interview with a graphic designer who uses the company's glasses to create her designs and most publishers. Most publishers, like BuzzFeed, NBC, Attn, Cosmopolitan, Betches and National Geographic, and shows such as "Saturday Night Live" and "The Tonight Show" already post multiple videos a day, but with content originally created for Instagram Stories that is already natively vertical and therefore easily adaptable to IGTV.
"One area that the Instagram team needs to focus on is ensuring that IGTV doesn't simply become a place for Stories to live," said Neil Waller, co-founder of influencer marketing agency Whalar. "It should not be a place where users simply post their Stories, unless Instagam's end goal is for IGTV to become a replacement for Stories."
So far, posting to IGTV is a relatively easy way to gain views in the new IGTV content hub since the IGTV feed is not yet flooded with content. Marketers are also praising the channel's integration with the original Instagram app, the focus on vertical video and the ability to create longer-form content. And with YouTube creators increasingly becoming disillusioned with YouTube, IGTV might end up being a new home for influencers fed up with YouTube, marketers said.
Limited search capabilities are also a concern for some marketers. Videos are divided on IGTV by a section curated based on a user's interests, followed accounts and most popular videos. Users can search for individual creators, but there is no option to search for content based on genre or topic.
For now, the platform is not showing ads, but an Instagram spokesperson said that might change in the future, and the platform is exploring and testing news ways to help creators monetize through the platform. When it does, expect it to be at a premium, said Maryam Hosseini, senior strategist at digital agency The Community.
"Full-screen mobile real estate appears to consistently be more pricey," she said.
Regardless, advertisers are already anticipating a way to create paid content for brands on IGTV, said Kinzi Sparks, lead for paid social at iProspect.
"IGTV presents a unique opportunity to engage with users at a deeper level," said Sparks. "When your customers are thoughtfully seeking and opting into a more in-depth viewing experience, there's a stronger chance that your brand's message will be received with welcome captivation."
For more video coverage, plus exclusive interviews, analysis, research and more, subscribe to our weekly video briefing email. 
https://digiday.com/?p=292941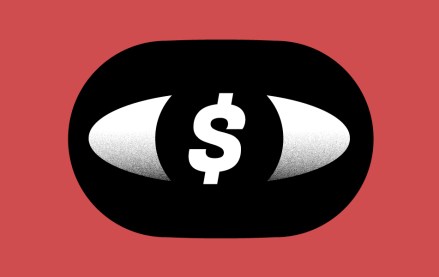 December 5, 2023 • 3 min read
The latest edition of the ANA's programmatic transparency report claims $22 billion can be saved by drastically cutting the ad tech bloat.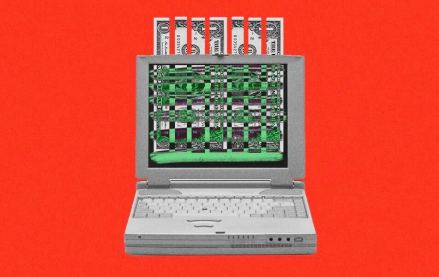 December 5, 2023 • 5 min read
Agency clients still see programmatic as an important part of their marketing budgets. But, overall, the uncertainty around programmatic could be causing them to lose confidence in online display ads as a marketing channel, and, as a result, agency clients are investing less in online display.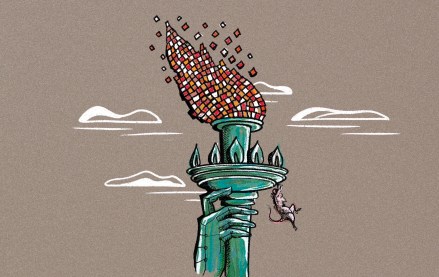 December 5, 2023 • 3 min read
There's a global AI race and different regulations in different countries might be slowing down – or speeding up – innovation. Here is a breakout of how regulations are being shaped on both sides of the Atlantic.