Hint's Kara Goldin: 'It's not all about Facebook'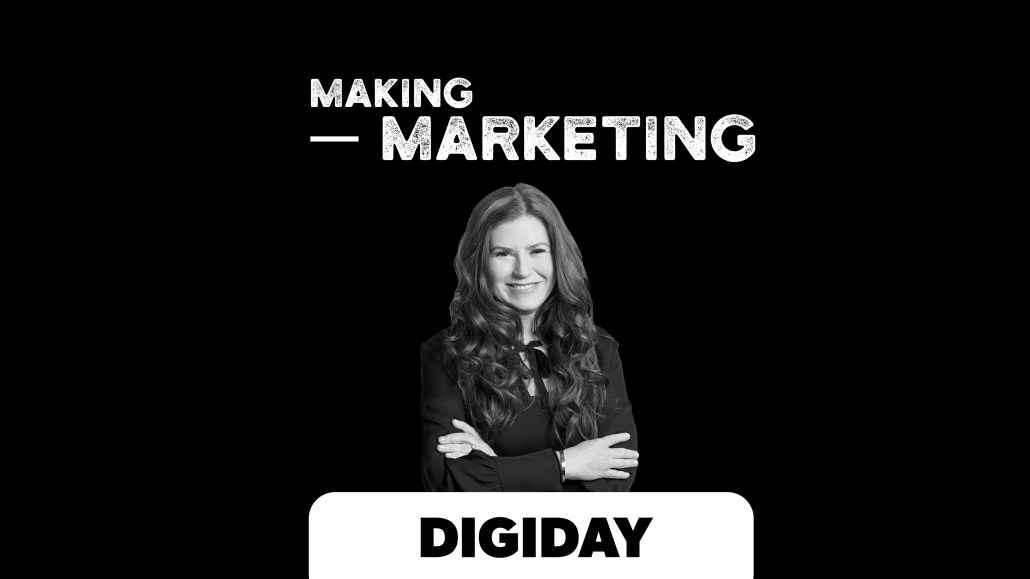 Subscribe: iTunes | Google Play | Stitcher | RSS | Anchor
When Kara Goldin founded Hint in 2005, she was searching for a way to get herself to drink more water. Her solution: adding chopped fruit to pitchers of water, to offer flavor without the sweeteners of traditional flavored beverages. Thus, Hint was born.
Now, almost 15 years later, Hint has become one of the largest independent, non-alcoholic drink companies in the U.S., boasting over $100 million in sales each year. The brand sells on Amazon and inside grocery stores, as well as through its own site. It's even launched new lines of products, such as kids' drinks and sunscreen.
"For years now, people have said, 'When is Coke going to buy you? When is Pepsi going to buy you?'" said Goldin. "We're a nationwide brand now. We've actually figured out how to get to the stores without the Coke or Pepsi network. There has been no other brand that has been able to do what we've done, from a logistics and distribution perspective, and actually get to the stores, without having a relationship with Coke, Pepsi, or Dr. Pepper Snapple Group. We don't have those 3,000 merchandisers out there that some of the larger brands have, but those companies don't start with health. They may try and craft an image around healthy perception, but that's not what their goal is."
On this week's episode of Making Marketing, Shareen Pathak sits down with Goldin, to discuss turning a product into a company, avoiding too much reliance on a single platform and expanding the brand into new categories. Edited highlights below.
When a product becomes a brand
"When I launched, I honestly didn't view it as a company. I wrote a business plan for it, and friends would say to me, 'That's so cool that you launched this company,' and I'm like, 'Wait, you think it's a company?' I really viewed it as a product, and I kept questioning myself on whether or not I could actually make this a company. I was just making beverages, and I had been making it for myself at home, and I got it on the shelf at Whole Foods and that's sort of as far as it went. I had worked at large companies and worked at them when they were small and grew them into something, but there were always multiple facets to the company, and mine was "drink goes on shelf," and that's kind of it. I just thought it was small, boring and there was only one direction. Since then, a lot of things have come along, and people have called it a wellness company or a digital company, but it kind of came along as we grew, and many time really by mistake. We were the first beverage company to really make it selling online. We wouldn't have launched drinkhint.com if we hadn't gone into Amazon first, and we wouldn't have ever gone into Amazon if an old colleague of mine wasn't running their grocery business, and had tried Hint at a Starbucks."
How to avoid becoming too dependent on any one platform
"When you look at channels, and the way we look at launching new channels like TV, it really is about capturing new customers. I believe that there are customers that are watching television — not all television, but certain channels — where people are watching, and Hint might appeal to them. Maybe they don't go into stores anymore, or maybe they don't walk down the beverage aisle in stores, or maybe they're not online or in the category that we're targeting to actually see our digital ads. That was truly a test that we did a couple of years ago, that I probably bet my job on to some extent, because TV sounds so big and we didn't know how we were going to get the targets right, but it seems to be working. When you're building out a campaign, what I've learned is that it's not all about Facebook. Look, Facebook is still a big part of our business, we're a big part of their business and we spend lots and lots of money there. But what I've learned over time, is whether it's the amount of stores that you're in, or what your digital campaign is, or who bottles your products. You can't have all your eggs in one basket."
Launching new health categories
"We launched a sunscreen product a couple of years ago, and that came along sort of as an accident. I never really thought of it as a Hint product to be honest with you. I had had some pre-cancer stuff on my face, and once I had it removed I started looking for a sunscreen and didn't really like the mineral-based options. So I talked to a dermatologist about different ingredients, and then a friend of mine who actually worked for the Center for Disease Control, had actually pointed to a study on oxybenzone, which is a chemical in chemical-based sunscreens, and I started to ask the questions like, 'Why do we have this ingredient in sunscreens?' It was very similar to how I approached drinks. Why do we need a sweetener in water? Then I realized I could actually make a sunscreen that worked without that, and then use the fruit essences from our waters to actually scent the sunscreen. That was sort of the launch of this platform. I never wanted to be a beverage executive, but staying healthy has always been really important to me. I launched this company for health. So you'll see some other products coming from Hint, that really solve problems around health."