Beyond the blue liquid: Brands modernize menstruation marketing
April 13, 2016 • 5 min read
•
•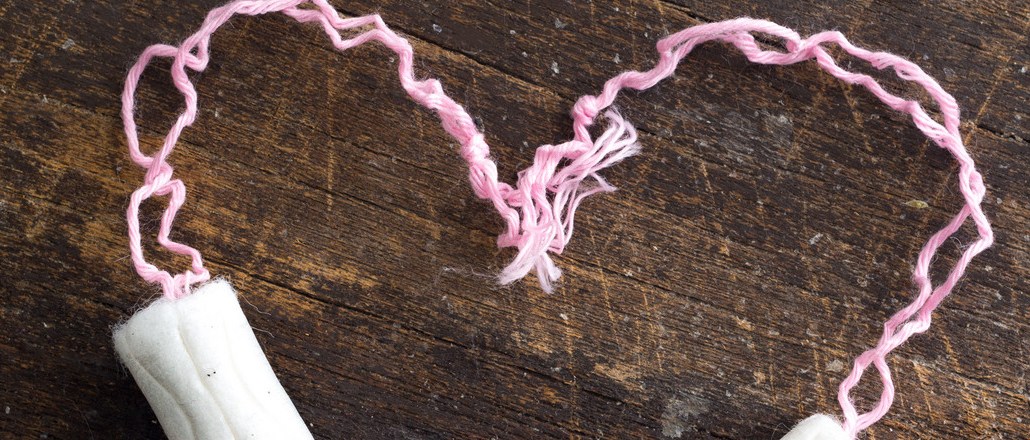 We are at the dawn of the perpetual period.
In the last couple of months, a mass retailer has embraced a product that looks like it has a period stain on it, a presidential candidate has referenced periods on national television, and ads for period-proof underwear that featured Georgia O'Keefe-like art have traveled far online.
It's a far cry from the days of the euphemistic blue liquids used in feminine hygiene advertising, a lifting of a cultural taboo against one of the most common bodily functions.
Naama Bloom, founder of e-commerce company HelloFlo, said that a few phenomena are at play at once here. For starters, female celebrities — from Amy Schumer to Tina Fey to Sophia Bush — have been more candid than ever in discussing what goes on with their bodies. Then there's politics: On Monday, the New York State Senate voted to eliminate the state sales tax on tampons and other feminine hygiene products; debates on the topic continue to rage on at the state level across the country. "Add to that Donald Trump referencing blood coming out of Megyn Kelly, and a woman running for president, and there is a swirl of discussion around women's health," said Bloom.
Take, for example, Thinx. The period-proof underwear startup brought menses to masses of New Yorker commuters earlier this year with subway ads featuring grapefruit halves and runny eggs. There were initial reports that the ads would be rejected by the media company that regulates ads on the MTA. A post on the issue went viral as people piled on with charges that it was ridiculous the MTA would even consider banning the ads, especially in light of the fact it has done nothing to hinder fairly explicit ads for breast-augmentation surgery. The Thinx ads ended up getting a green light, and the brand credits them with being the main reason buzz about Thinx is so high.
For its part, HelloFlo announced a year-long partnership with U by Kotex Tuesday that will feature a new video and digital marketing. Bloom says she is especially committed to making this taboo conversation not-so-taboo — evidenced by its videos aimed at both young girls and older women about periods and health.
Even for  Kotex, it's an evolution. Two years ago, the brand created an ad poking fun at tampon advertising. It was told by three different TV networks that it could not say either "vagina" or even "down there." (Below, an edited version of the ad.)
Melissa Dennis, a brand manager at U by Kotex, said brands have been historically complicit in keeping the topic taboo, by creating "palatable" ads using that blue liquid, for example. "We were just as guilty, but we've taken a stand now," she told Digiday. Younger customers demand more realness in their advertising, too, which also allows brands to push the envelope, said Dennis.
They also want more realness in the media they consume. Publishers like BuzzFeed have run quizzes about how bad women's periods can really get; and an artist went viral after illustrating Disney Princesses with period stains. Even Thinx is producing pro-women content beyond its ads: It now sends a newsletter called "This Week in Feminism," making a clear link between being OK with discussing periods frankly and being a proud feminist. There's also Lola, a subscription company that combines tampons with the new natural movement. Even apple has a new period-tracking app.
"There's been a changing attitude toward periods and tampons in line with New Wave Feminism," said Lucie Greene, worldwide director of the Innovation Group at J. Walter Thompson. "Across the board, we're seeing an 'un-tabooing' of womanhood. Sex, periods, porn, under-arm hair, it's all on the table at the moment."
For example, JCP fully embraced a joke about one of its skirts after it was called out on Twitter and on Imgur for having a design that looked like a period stain. The tweet the company responded with was received very well.
We think it's a fab skirt for any time of the month. Period. https://t.co/rCAjNiEw5Z https://t.co/0Zdzo1aWbs

— JCPenney (@jcpenney) April 7, 2016
"There's a genuine sentiment of 'let's get real' on this stuff, and a feminist thread to not being ashamed of it," said Greene, who said female voices like Amy Schumer's and media owners like Vice with Broadly have also driven some of that change.
Not everyone has gotten the message — yet. A new law signed by Indiana governor Mike Pence, which imposes new limitations on abortion, has sparked an outcry from women in the state. A grassroots digital effort kicked off this week called "Periods for Pence" is asking women to send Pence a message about their menstrual cycles, literally. Women in the state are being encouraged to get graphic in oversharing every last detail about their periods with the governor, because part of the legislation requires miscarried fetuses, as well as aborted fetuses, to be "interred or cremated by a facility having possession of the remains."
Periods for Pence is an educational effort that seeks to raise awareness about how many periods could potentially be a miscarriage without the woman even knowing. It is tweeting and posting on Facebook transcripts of conversations with the Indiana governor's office about the issue.
It's all part of a massive cultural change, said Bloom of HelloFlo. "We're forcing everyone to acknowledge that it's real," she said. "I don't care if it makes you uncomfortable, but we are bleeding once a month. Or more."
https://digiday.com/?p=171875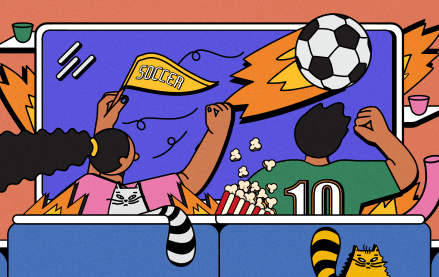 December 1, 2023 • 4 min read
Even if a game isn't make or break, sports leagues and brands want fans to be paying attention — and they're hopeful new strategies will get it.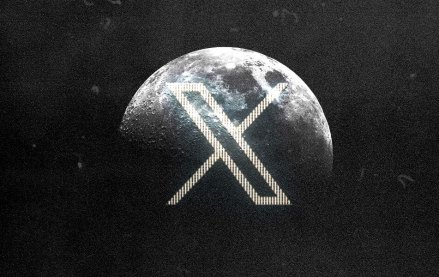 November 30, 2023 • 4 min read
In the packed DealBook conference in New York yesterday, owner Elon Musk bluntly told them to shove it.
November 30, 2023 • 2 min read
WorkTok, or CareerTok, is in full force. Combined, those hashtags on TikTok have over four billion views and it is benefiting Gen Z.