'HGTV effect': Ikea is testing a subscription model for furniture
February 5, 2019 • 3 min read
•
•
In an effort to grow repeat revenue and appeal to customers' desire for newness, Ikea is testing a subscription-based furniture leasing model.
The trial, which will roll out in Switzerland later this month, is a model similar to Rent the Runway for furniture. Customers will lease furniture for a pre-determined period of time, and after the leasing period, the company will refurbish the products for re-use. The retailer hopes the experiment will lead to "scaleable subscription services," though the cost of the program is unclear. The objectives are to generate repeat business, drive traffic to stores and appeal to younger customers.
An Ikea representative told Digiday in an email that it's a sustainability play, as the rental model promotes the "circular economy."
But the impact is also on Ikea's bottom line, as a subscription model drives repeat revenue and more frequent physical and digital store traffic. Ikea, like other large retailers, is quickly rethinking its traditional, suburban big-box store model. The furniture leasing test is its latest attempt to modernize after shifting to smaller stores in urban centers and investing in improving the e-commerce experience.
Through a subscription-based service, the retailer can help grow its physical and digital store components and build a consistent source of membership fee revenue. If the trial is successful and Ikea scales the program to all customers, it will be entering a space that's already somewhat crowded, with old players like Rent-A-Center competing with recently-established startups like Fernish and Feather.
According to Griffin Carlborg, senior research associate at Gartner, the leasing trial is a way to show investors that Ikea is serious about adapting its business model to changing customer behavior. Ikea's revamp, however, is affecting the retailer's profit margins. In November, Ikea reported that pre-tax profits between January and August of 2018 were down 36 percent to $2.4 billion, and sales rose 2 percent to $42 billion.
"In a low-growth market, [retailers] need to figure out a way to drive shareholder value, and how to get people back into stores — a subscription model can help retailers with this really challenging cycle," Carlborg said.
The subscription-based model is showing early success in the home goods category. Restoration Hardware, which rolled out a membership program in 2016, last year claimed it provided 95 percent of the company's core business. The program entitles customers who pay a $100 annual fee to discounts and consultation services.
A pivot to subscription-based leasing is also a response to new customer preferences: Consumers are slowly becoming more comfortable signing on to a subscription-based retail service. According to a 2017 Euromonitor survey of U.S. millennials, 37.5 percent used some form of subscription-based retail service, and 20 percent did so for the furniture category. Ikea joins a growing number of traditional retailers looking to maximize revenue from loyal customers through subscriptions in different categories. For example, last year, CVS rolled out an Amazon Prime-style subscription program; Best Buy also rolled out a tech support subscription product the same year.
"Consumers have grown to adopt the subscription model, and they've become very familiar with things like recurring meal kits, razors and fashion products like Rent the Runway — it's mainstream consumer behavior," said Michelle Grant, head of retail at Euromonitor.  "Consumers also want the newness; call it the HGTV effect, where everyone is constantly upgrading."
Ikea's move shouldn't be seen as a reactive move to Amazon and furniture startups, said Hannah Hayes, home improvement retail analyst at Kantar Consulting. She argues it should be should be cast alongside its other modernization to stay relevant to digital-first, younger customers.
"It's trying to reinvent itself to connect with a younger generation of shoppers; it's more aligned with their 'test and learn' approach rather than to go head to head with startups," she said.
While customers may want to upgrade frequently, higher price points make doing cost prohibitive for many customers; subscription services may make those plans more affordable. However, to generate a consistent revenue stream, the retailer needs to offer enough value from the program to keep customers within its family of products.
"The question I would have is whether it's compelling enough for customers to stay within Ikea's ecosystem to drive the recurring revenue stream," said Carlborg.
https://digiday.com/?p=321069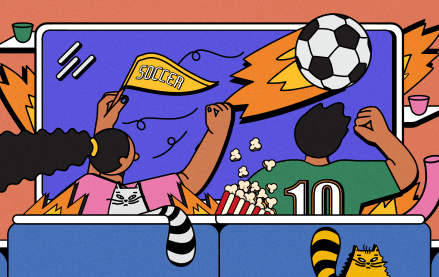 December 1, 2023 • 4 min read
Even if a game isn't make or break, sports leagues and brands want fans to be paying attention — and they're hopeful new strategies will get it.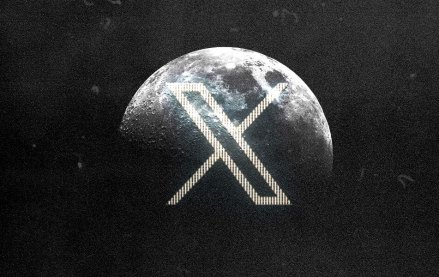 November 30, 2023 • 4 min read
In the packed DealBook conference in New York yesterday, owner Elon Musk bluntly told them to shove it.
November 30, 2023 • 2 min read
WorkTok, or CareerTok, is in full force. Combined, those hashtags on TikTok have over four billion views and it is benefiting Gen Z.