Location-based services like Foursquare have been the belles of the ball for the past 18 months. Location services have been heralded as ushering in a new era of targeting and affinity marketing.
The only problem is this hasn't happened. But it's still quite early. Location marketing is immature. Programs like the Foursquare-American Express deal, which lets card members discover couponless savings when they sync their cards, show the promise of the medium. There's also a huge opportunity in targeting search and display ads to consumers based on their location. Yet for now, a lot of brands are on the sidelines, according to Chia Chen, mobile-practice lead at Digitas.
"I think part of it was that the hype was so big," he said. "Conceptually, it sounds like it's awesome, especially when you think of the relevance of the messaging when you know the location. And then we started digging into it over the past 12 months or so, and there are some issues. Privacy is one. Consumer acceptance is another. And then there's the lack of mechanisms to actually do this type of targeting. Most ad networks don't offer this type of targeting, and the ones that do have only recently started. Another issue is the content and creative. A lot of the bigger brands don't have offers that are that specific. But I think as these issues start to work themselves out, we'll begin to see location living up to its hype."
Although location-specific data has made some sort of impact on how agencies think about advertising, it doesn't do much in terms of telling the the entire context story. According to Jason Newport, svp of mobile strategy at Carat, context is really what marketers, brands and agencies need to think about more completely. Coupling time and location gives marketers a better understanding of a user's hyper-local environment. So, time of day and weather would fit into that.
There's, of course, a scale issue. It's a problem that's particularly acute for publishers. The Weather Channel's mobile properties are an exception, since TWC is the largest mobile publisher in terms of unique users, according to ComScore. And yet the industry is still interested in location. For example, Facebook, revealed its interest in location through the acquisition of of Gowalla in Dec. 2011. And then there's Jumptap's recent partnership with PlaceIQ, Millennial's acquisition of Condaptive, and Google and what its doing with Bid by Distance.
But other than these moves by service providers in the digital space, there isn't really any concrete evidence that location is to brands, what companies like Poynt and Syniverse (LBS providers) make it out to be. There are just a handful of case studies out there touting location-based marketing or advertising tactics. In fact, Millennial Media found that only one in five ad campaigns that run via the mobile ad network are location-targeted.
There are signs of promise, however. Westin ran a campaign last fall within the Weather Channel app for iPad that targeted consumers based on their location and the current weather conditions there. Those consumers who were in a part of the United States that was snowy, for example, would see their screen fill up with snow. They could then use their finger to wipe away the snow, revealing a tropical Westin resort.
"We're in an age now where we are beginning to merge data from consumers' digital worlds with data from the real physical world, and understanding the correlations that exist so that we can positively impact relevance," said Newport. "That is not a simple task. However, there are some exciting possibilities that are beginning to emerge."
https://digiday.com/?p=9189
September 28, 2023 • 4 min read
Some content creators are using generative AI tools to spark new levels of creativity and innovation and are sharing their experiences online in how they're using these tools to streamline their workflows and boost productivity.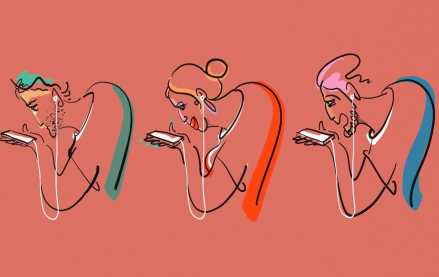 September 28, 2023 • 6 min read
In this edition of the weekly Digiday+ Research Briefing, we share focal points from Digiday's recently released reports on marketers' evolving social media tactics, including how they're using Facebook less and diving into YouTube Shorts more.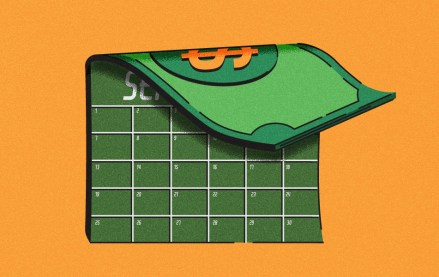 September 28, 2023 • 4 min read
In 2023, some brands' executive boardrooms are still insulated from the chill of crypto winter, for better or worse. But the rising pressure of crypto skepticism has made it more urgent than ever for companies to figure out how to use blockchain technology to support their core offerings and customer base rather than simply dropping branded NFTs and hoping for the best.