Last week, Hallmark debuted a #birthdayfail campaign featuring the lovable reality TV family the Robertsons from A&E's "Duck Dynasty." There are jokes aplenty between members of the family, who make a valiant attempt to demonstrate why a physical card is better for birthdays than sending one digitally – or, for that matter, telepathically.
Hence, #birthdayfail, a seemingly counterintuitive Web-based attempt to get customers into physical stores. Sample dialogue reads a bit like a lost "Hee Haw" script – especially in our e-card age:
"I posted 'Happy Birthday' on your wall," says Jace Robertson.
"You talking about at my house?" replies Uncle Si.
"With our '#birthdayfail' campaign, our overall goal is to sell our ink and paper products and drive people to our retail stores," said Jaci Twidell, a spokesperson for Hallmark. "We chose the Robertsons because we had a product in store and it was a good tie-in."
Several of the "#birthdayfail" videos have around 70,000 views on Youtube, with one video at about 140,000 views since launching last week.  Twidell said the campaign, which was done with the help of agency FleishmanHillard, was devised to reach young mothers using humor "to talk to our consumer like she talks to her friends."
The social effort is just the latest move by the beleaguered card company. The research firm IBISWorld puts Hallmark's combined paper and e-card market share at 44 percent of the $5.4 billion industry – miles ahead of its closest competitor, American Greetings.
But in a digital era when other online companies, like Someecards, are stepping in to fill a digital card-sharing void, Hallmark has struggled to adapt to the times.  The number of greeting cards exchanged this year is expected to drop by 500 million from 7 billion, where it had hovered for about 10 years, to 6.5 billion, according to The Greeting Card Association.
Last month, Hallmark announced it would be dropping its 50-year-old party-ware business and streamlining its core greeting-card business designed to get cards on store shelves faster – to the tune of 250 jobs. The cuts amount to 7 percent of the 3,200 jobs Hallmark has in its hometown of Kansas City alone. The company has about 12,000 employees worldwide.
Then there's the tone thing. Hallmark was ridiculed from across the Internet (and on talk shows) last month as well for changing the words of a 200-year-old Christmas carol on a sweater-shaped tree ornament. Instead of reading "Don we now our gay apparel," the new ornament read "Don we now our FUN apparel."
Someecards, on the other hand, earns its keep on sarcastic and downright offensive cards that young people love to share around the Internet. With around 2,200,000 Twitter followers and 900,000 followers on Facebook, Someecards commands a huge audience between the ages of 18 and 34. The company's CEO, Duncan Mitchell, once joked that if Someecards got big enough, they'd just buy Hallmark.
Hallmark says it's not sweating. Yet. This past October in its hometown, Kansas City, Mo., the company debuted a concept store called "HMK." The store is meant to be a boutique with "a focus is on in-store personalization, customization and co-creation made possible by today's technology," and is the "first new store concept" since the 1980s.
But don't call any of this a rebrand.
"This doesn't ladder up to any overarching rebranding," said Twidell, albeit a bit nervously. "We've had our Shoebox humor line, and '#birthdayfail' was just a way to position up the humor differently."
Perhaps, though, Hallmark is taking note of what its competitors are doing and is moving in that direction.
"Hallmark is amazing at selling greeting cards to a broad audience, but that being said, I'm not sure their voice is right for social media marketing campaigns," said Someecards' Mitchell. "It just feels a bit like your dad trying to tell jokes to your friends on Facebook – a little uncomfortable, even if your dad is pretty cool."
https://digiday.com/?p=56873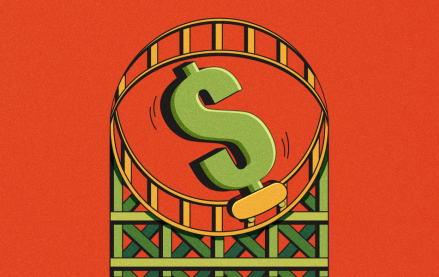 December 7, 2023 • 5 min read
In this week's Digiday+ Research Briefing, we examine the challenges facing programmatic advertising, how publishers, brands and retailers are giving up on X, and how publishers and brands are rapidly increasing their use of AI, as seen in recent data from Digiday+ Research.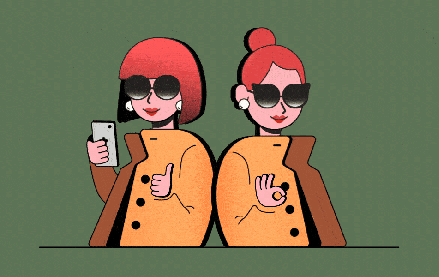 December 7, 2023 • 4 min read
The creator economy is on its way to becoming more like the programmatic market than many advertisers realize.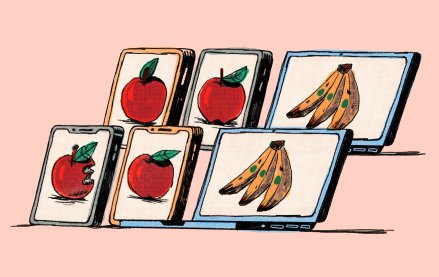 December 7, 2023 • 3 min read
Marketers for major CPG brands in particular have been managing a trickier relationship with those retailers.