Does GroupM, one of the largest media-buying entities in the ad world, want to get into the ad-sales business?
The agency conglomerate is certainly pushing into new sectors that go beyond traditional agency domains. According to multiple sources, GroupM has quietly gathered a collection of top Web publishers to begin testing a new video-buying consortium aimed at creating an alternative to video ad networks.
The idea behind this new venture is to allow advertisers a more brand-safe alternative to video networks, which deliver ads on thousands of sites across the Web and often turn to exchanges and other networks to source inventory. That can lead to ads running on questionable sites, or below the fold, or delivered via auto-start video players — all things many big brands wish to avoid.
Among the publishers participating are ABC, AOL and MSN, along with several cable networks as well as select properties within Specific Media, per sources. Each company is selling unsold video inventory through the new GroupM product, per sources. NBC Universal, Fox and Yahoo have declined participation at this point.
GroupM, which is part of WPP Group, has partnered with TidalTV, ironically one of the top video ad networks in the business, to launch the new consortium, which started operating over the past few months. TidalTV's Videology platform is the technology behind the new offering.
Though brands can't purchase video spots on a site-by-site basis via this new platform, the thinking is that they'll be assured that their ads will only run on high-quality sites. The group of publishers on board so far doesn't have a ton of "long-tail" video inventory — for the most part. The approach isn't completely unlike the private exchanges that have popped up recently as a way for top publishers to better control the sale of remnant ad inventory.
For publishers, the bet is that they'll be able to unload unsold inventory at higher prices, and through safer channels, than via ad networks. One insider described the potential CPMs as "100 percent better than ad networks." Part of the reason for that is that GroupM is promising advertisers the abilty to target specific demographics with little waste using a combination of data and TidalTV's technology.
Insiders warned that the dollars being tested right now are tiny — some buys are less than $100,000 — and that it's too early to evaluate the product. But the goals are lofty for this endeavor. "This is about TV money," said one seller.
The bigger question is, just how lofty are GroupM's goals overall? Some observers have described this new business as a "video trading desk" while others see the makings of an ad network.
Only one GroupM client, Macy's, has begun testing the new service. Some believe it will stay inside the GroupM family. But others see a scenario where GroupM could look to open up such a video platform to clients across the board — like an exclusive network or private exchange. Some suggest that GroupM may consider investing further in TidalTV — or buying it out right. Reps from GroupM and TidalTV declined to comment for this story.
According to several digital insiders, GroupM has been exploring forming its own display ad network for about a year but has failed to sign on any publishers. Per one insider, representatives from GroupM have recently reached out to some publishers looking to gauge interest in a semi-private exchange, similar to the model employed by Legolas for guaranteed buys.
While the video ad push seems aimed at countering the growth of networks and exchanges, any sort of display ad business seems aimed at one obvious target. "This is all about countering Google," said one media agency executive. GroupM CEO Rob Norman, speaking at a Digiday event this week, was asked whether Google has been a force for good or evil for the media world. "Yes" was Norman's reply. Parent company WPP Group has long been the most vocal of the ad world's Google skeptics, with CEO Martin Sorrell famously tagging Google a "frenemy."
But if GroupM did decide to start becoming more of an ad seller than an agent for clients, wouldn't that further blur the lines between what's an agency and what isn't? Conflicts seem inevitable. "They're approaching a fine line as independent advisors to their clients," warned a former digital buyer. But as one digital sales executive put it, "Is it any weirder that an agency holding company [like WPP] owns a big ad network like 24/7?"
Networks like ABC are likely to be cautious when it comes to selling inventory from their full-episode video players, which typically sell out. More likely, they'd use this secondary channel to sell ads within short-form content or less-in-demand content, like news. One thing to watch for is whether GroupM can sweet talk Hulu into the fold. Sources say it has pitched Hulu, but the hot video service has so far declined to join.
Correction: The original version of this story stated GroupM has signed up Hulu for the project. Hulu is not involved, according to the company.
https://digiday.com/?p=305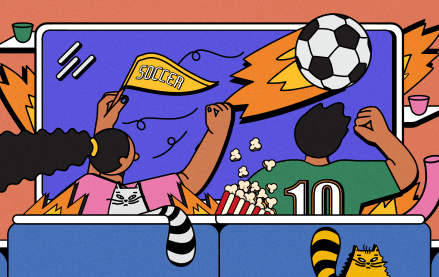 December 1, 2023 • 4 min read
Even if a game isn't make or break, sports leagues and brands want fans to be paying attention — and they're hopeful new strategies will get it.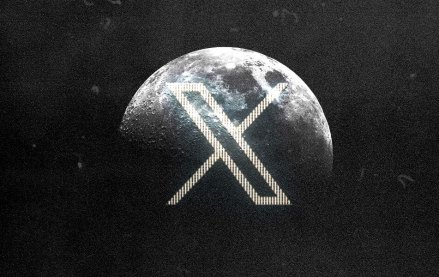 November 30, 2023 • 4 min read
In the packed DealBook conference in New York yesterday, owner Elon Musk bluntly told them to shove it.
November 30, 2023 • 2 min read
WorkTok, or CareerTok, is in full force. Combined, those hashtags on TikTok have over four billion views and it is benefiting Gen Z.