UK baker Greggs pulls off a charming social media save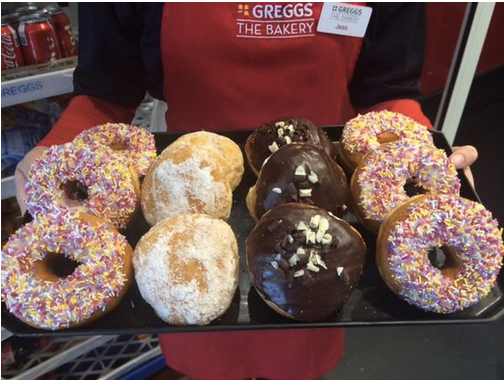 British bakery chain Greggs has just pulled off a PR coup that demonstrates how a smart tone of voice and quick reaction time on social can reap dividends. Marketers, take note.
Yesterday, a nasty side effect of a Google algorithm change dealt the cruelest of blows to Britain's most popular High Street baker. The company's slogan reads "always fresh, always tasty"; only that's not the image that appeared recently when people would search for the bakery. Instead, they would see an alternative logo, uploaded by some foulmouthed jester. Google's search engine couldn't tell the real image from the spoof.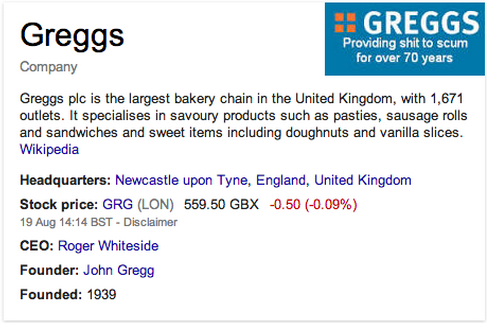 The way the company handled the potential nightmare, however, provides a case study in smart PR maneuvering. First, though, the Web team took a moment to realize what had happened.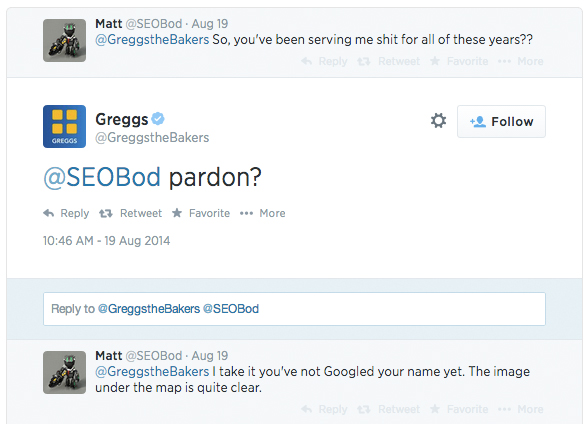 But the brand finally figured out what had happened, though, but didn't lose its cool — not in front of its 87,800 Twitter followers,  at least.
While there was no doubt plenty of panic about what to do and lots of phone calls being made to Google's Web team, the company decided a public cry for help, with a cheeky bit of bribery and a #FixGreggs hashtag, would expedite the situation and change the tone of the conversation entirely.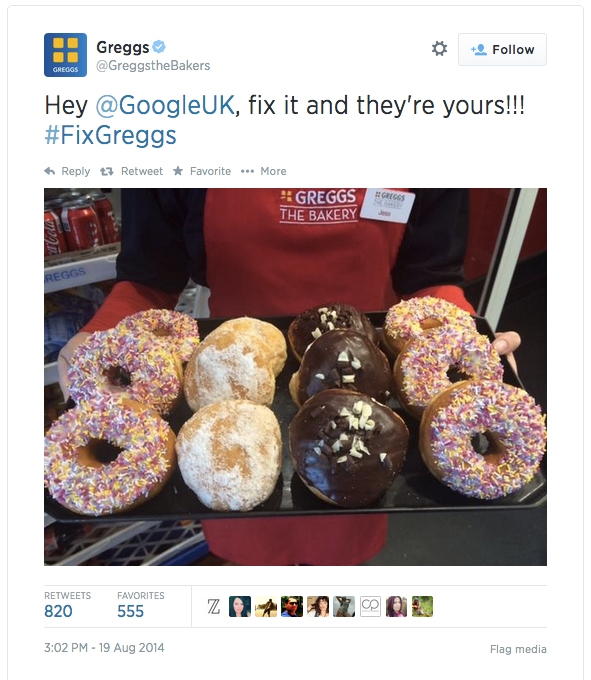 Google's social media team took note and got in on the hashtag and photo action by adding some banter of their own.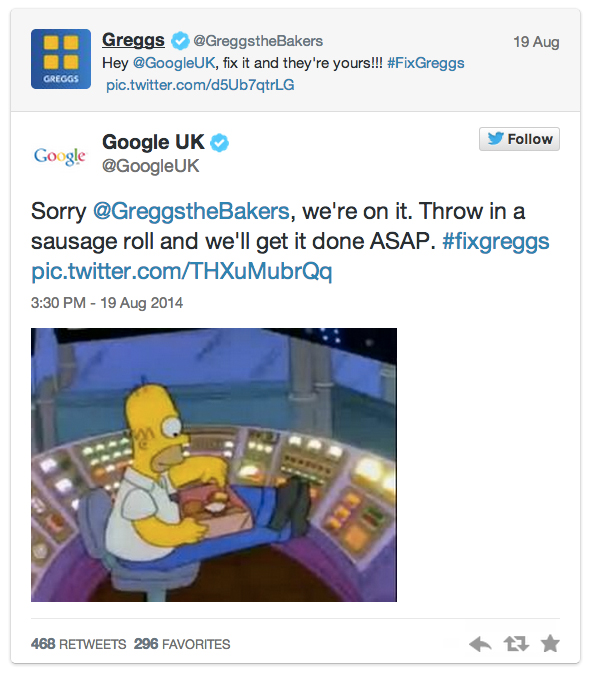 Cue Greggs' response.

All the while, the social media team responded to Facebook and Twitter trolling with good humor. They even found time to respond to more routine complaints.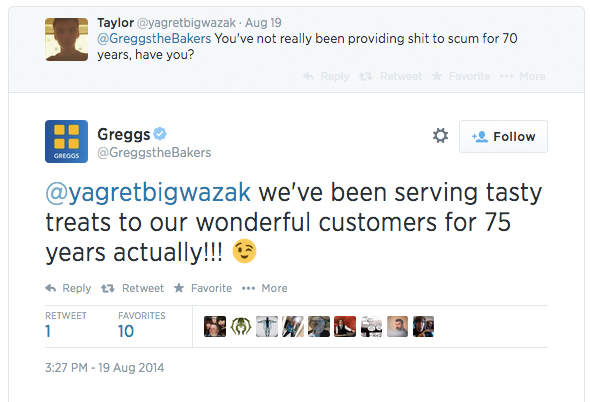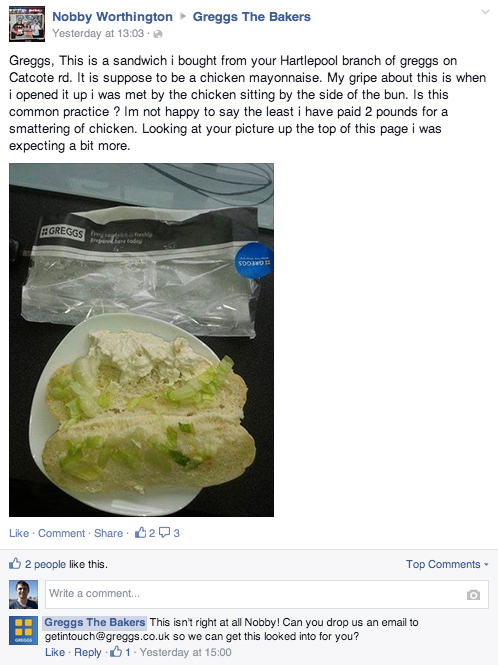 Then the good news came in, complete with a brand new hashtag.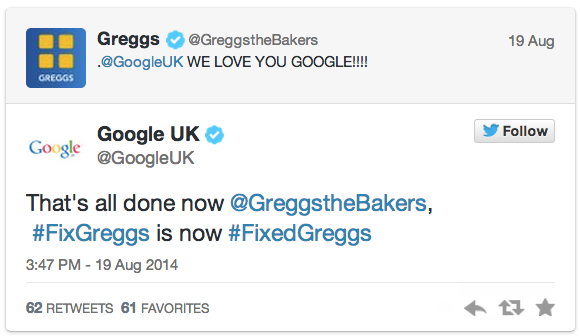 But the good humor didn't stop there. Last but not least, the brand made a cheeky request using a careful arrangement of sausage rolls.
The British media has been celebrating Greggs' ability to project its uniquely down-to-earth tone of voice at a time of crisis. What's also clear is that this PR win didn't happen by accident. The company's presence on social media platforms has been growing steadily for the past three or four years, and its ability to deal with feedback via social media was in evidence long before Google's algorithm dealt this blow. Since as early as 2012, its social media campaigns have been winning awards and this latest exhibit looks set to do the same.
Phil Stelter, managing director, Unique Digital said this case study shows why it is vital for brands to tend to their online presence carefully: "Brands which plan marketing activities in real time are at a major advantage. Both organizations had a problem to address but turned it into something positive. This is a great example of real-time planning and agile marketing in practice – other brands should take note."
https://digiday.com/?p=85079