Brands that struck during the great Gmail outage of 2014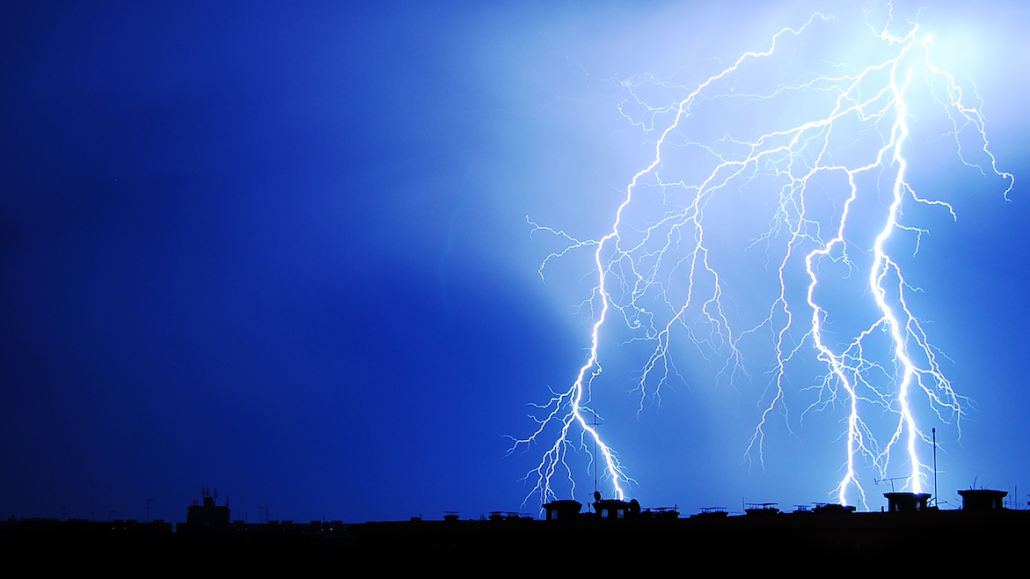 Gmail suffered a worldwide outage at approximately 2pm today. Twitter was flooded with users lamenting the sudden interruption. What better time for brands to spring into action? We're disappointed in you, @Oreo.
Pumps, anyone?
Email isn't your most loyal friend.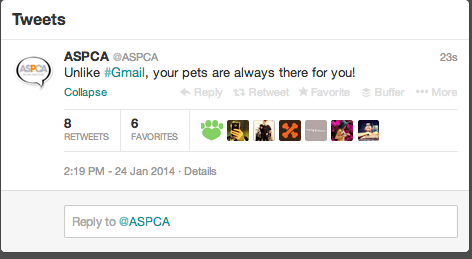 Yahoo, but for the grace of God…
Nice sweepstakes tie-in.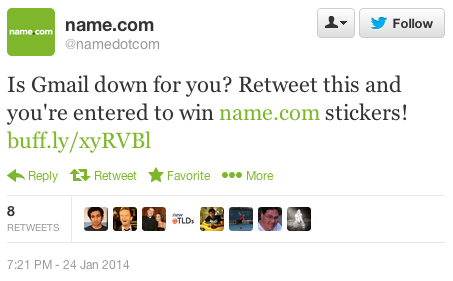 Are Gmail outages the only reason to watch NCIS?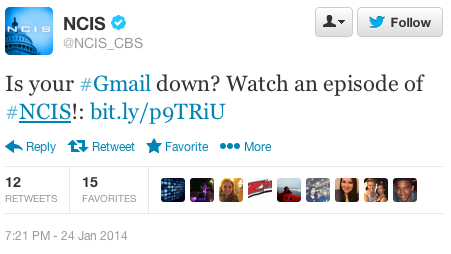 We were the thinking the same thing.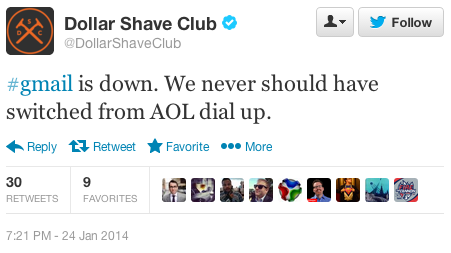 Screw Google, we're going to MoMA.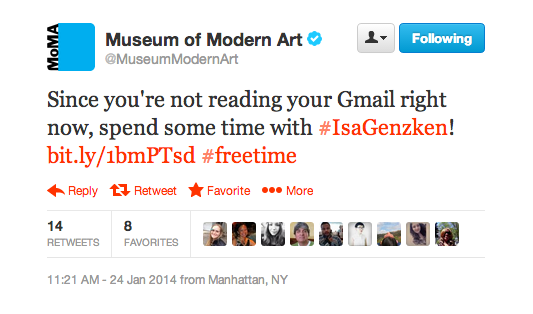 https://digiday.com/?p=62210