Tim Masek is an account executive at TBWA\Chiat\Day NY
A tag spray-painted onto a wall is no different than a brand's logo slapped onto a billboard: Both pieces of communication help increase a brand's awareness. In cities, graffiti artists and marketers fight to win the attention of citizens. While marketers achieve this with traditional out-of-home buys, graffiti artists are open to explore new ways to capture eyeballs.
Such creative freedom has enabled graffiti artists to innovate in advertising's oldest category. Here are six lessons from the streets:
Graffiti artists are ahead of the curve. Pay attention.
While marketers in the 1970s were competing to secure the biggest static billboards Madison Avenue had to offer, graffiti artists were already ahead of the curve: They painted onto trains and used the New York City subway cars as mobile billboards to efficiently spread their brands across town and captivate an audience. Forty years later, marketers have finally come to realize the potential reach of these mobile billboards and started to skin subway carts to displays ads. Your media spend shouldn't dictate your reach. Think twice about traditional out of home buys.
The city is your playground.
With limited art supplies, graffiti artists are very cautious about where to tag. Certain artists place stickers on the ground at the end of pedestrian crossings based on the observation that pedestrians tend to look down when waiting to cross the road. Such simple urban hacks allow an artist to intercept eyeballs without having to purchase million-dollar billboards. Without feeling constrained by legal ad space, graffiti artists have mastered the art of camouflaging their messaging into their environment. Such playful interactions allow artists to display their creativity. This genre of graffiti (or street art) is also typically very well received by the community. Marketers should strive to embrace natural surroundings and display creativity beyond art and copy.
Your media buy is telling.
Just like marketers, graffiti artists often aim to capture the attention of a specific target market. By tagging over the door of a hip neighborhood's street-wear shop – the artists is willingly associating themselves with the shop. When Curtis Kulig tags his signature "Love Me" graffiti over the parking door of Colette Paris, he catches the attention of his target market: Parisian trendsetters. So, when marketers choose to display ads on busy highways, what exactly are they associating themselves with? The messaging is quite blatantly forced onto a commuter rather than blended into an experience that helps define a brand's identity. Marketers need to connect their brand identity with the location and display of their ads.
Branding consistency works.
Graffiti artists are selling their own brand. They don't have a product or service, just their tags. Still, they manage to create a brand out of their tag by using consistent branding over time. The French artist Space Invader is a perfect example of this. His art is a display of mosaics that form UFO-like designs. Invader has glued tens of thousands of these little mosaics to the walls of the biggest cities in the world. And although none bears any messaging, the craft and consistency in design reveal the artist's identity. Consistency is key, and marketers should aspire to create iconic brands that don't require much art and copy to be recognized.
People like beautiful work.
The next lesson we can learn from graffiti artists is that beautiful design does not go unnoticed. Jean-Michel Basquiat amd Keith Haring were once graffiti artists. Their art was so beautiful that it was eventually noticed and propelled into the biggest museums of the fine art world. More recently, cities have been fighting to keep Banksy's street art from fading away by framing and preserving the walls on which his art is displayed. Marketers should create ads that are so beautiful that the community will fight for its longevity. Craft is king.
Personalize the out-of-home experience.
From a copy standpoint, graffiti artists are able to be more nimble and contextual with their messaging. They can appropriate elements (e.g., tagline or artwork) to a specific location and timeframe. The ability to be non-restricted to a single overarching final piece of creative allows the graffiti artist to start a more personal relationship with the urban citizen. Every tag is now a tailored experience. As an example, in 2009, Banksy cleverly pointed the attention to a current-affairs issue with clever copy and great positioning with a nod at the steep increase of U.K. street cameras threatening personal privacy. Without having to deal with strict copy guidelines and approval processes, Banksy is truly able to move at the speed of culture and, thus, enhance the power and strength of his witty graffiti. Marketers should be able to adapt messaging to time and place on the most micro level possible. This deepens the relationship with an audience.
The talented outlaws of the art world use cities as their canvas; they are able to engage in a conversation with a city population through creative interactions. Marketers have the opportunity to do the same; it just requires a touch of flair.
https://digiday.com/?p=99936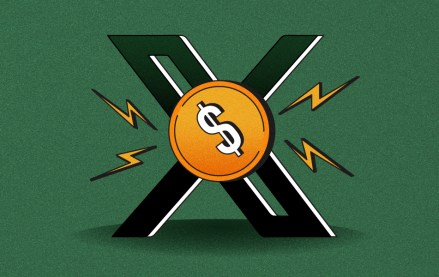 December 4, 2023 • 4 min read
Less competition for ad inventory means lower prices, but at the cost of associating with a platform facing ethical challenges.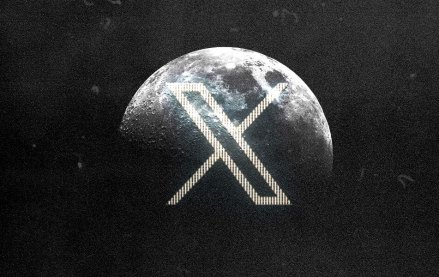 November 30, 2023 • 4 min read
In the packed DealBook conference in New York yesterday, owner Elon Musk bluntly told them to shove it.
November 30, 2023 • 2 min read
WorkTok, or CareerTok, is in full force. Combined, those hashtags on TikTok have over four billion views and it is benefiting Gen Z.