Internet users rarely click on banner ads, let alone interact with them. That's a behavior Google wants to change with a new social ad product it announced yesterday, and according to agencies, it might just work.
The new +Post Ads format will allow an advertiser to take a piece of content it has published on the Google Plus social network and turn it into a display ad that can easily be distributed across millions of sites via the Google ad network. Users that hover over or tap one of the banners will be offered the chance to comment, share and otherwise interact with the content without leaving the webpage they're on. It's a rich-media banner ad for the social age.
"Digital display was once dominated by rich-media advertising; that's how marketers got 'engagement.' But social media is rapidly becoming Google's rich-media product," said Ian Schafer, CEO of Deep Focus. "This is a way for Google to recapture some of those ad dollars that once were spent on its rich-media products."
The ads themselves aren't dissimilar to sponsored posts on other social networks such as Facebook or Twitter, but the difference is they can live on virtually any site on the Internet, including some of the world's largest publisher properties. The hope is that, even though Google Plus is a ghost town from a user perspective, marketers will happily invest in the ads.
"This lets brands think of the entire Web as their social stream," wrote Eran Arkin, ads product manager at Google, in a blog post announcing the ads.
The idea, Arkin said, is to bring together the sharing capabilities of Google Plus (with the sheer scale of its ad products) and its granular ad targeting capabilities. That's a combination agencies say could prove powerful.
"Advertisers have been waiting for Google to create better connections between Google Plus and their vast network of media offerings. This is a big step in the right direction," said Sarah Sikowitz, group media director at 360i. "This product allows them expand the reach of their owned content, using Google's display targeting capabilities to ensure their message gets in front of the right people, including many who might not be aware of their Google Plus page or have a habit of visiting it."
Indeed, the fact that users don't need to leave the page to interact with the ad will probably appeal to both advertisers and publishers, said Matt DeSimone, a senior producer at Click 3X. Expanding ads aren't a new technology, but display ads with social functionality often require users to click away to another site or page.
"Google +Post ads are a unique opportunity, as they bring the social conversation about the brand or campaign directly into the ad unit, without driving to a separate site. Essentially, they are removing the need for a click-through, encouraging interaction without ever leaving the primary experience," DeSimone said.
To Sikowitz's point, the new ads might also help stoke some activity on Google Plus, which has struggled to gain the attention of consumers since it launched in 2011. As users see and interact with the +Post ads, that activity will be pushed to their Google Plus accounts, and they might even stumble across the network in the process. That would be good news for both Google and its advertisers. What's more, the ability to turn their posts into display ads with massive potential reach might make marketers take the platform a little more seriously.
"It's exciting for our clients given our appreciation and focus on earned media. Having sharing baked into ads is massive," added Jeff Melton, chief distribution officer at MRY.
The ads could also have an impact on other areas of the Google ecosystem, including search results. Increasingly, the content Google users see on their results pages is dictated by their activity and connections on social networks such as Google Plus itself. If advertisers can insert themselves into that activity, the ripple effect will most likely be positive. Arkin himself nodded to this fact in yesterday's product announcement, writing, "Showing social annotations on search ads has helped increase click-through rates."
Google says so far the ads have seen expansion rates 50 percent higher than the industry average for rich media. Launch partners for the new formats include Toyota USA, RITZ crackers and Cadbury UK. 

But as Schafer points out, it's somewhat ironic that Google is attempting "fix" banner ads, considering it arguably played a large part in breaking them in the first place. At one time, it commanded a large portion of rich-media ad budgets.
"In some ways, it's a solution to a problem it helped create," he concluded. "It's bizarre."
Image via Shutterstock
https://digiday.com/?p=58021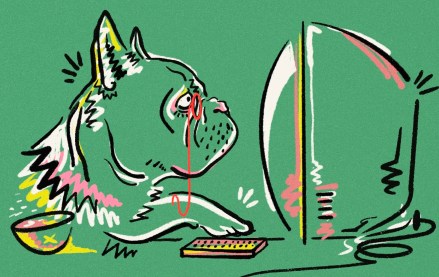 October 2, 2023 • 7 min read
•
•
When it comes to agencies, both of Meta's older sibling social media platforms may be past their primes.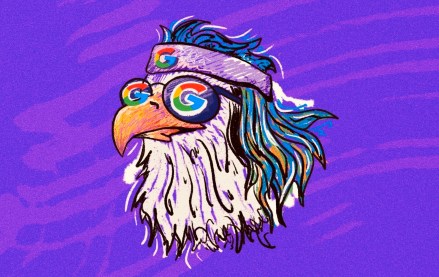 October 2, 2023 • 3 min read
•
•
The legal battle sees Apple and Google et al attempt to conceal their inner workings, developments that mirror the experience of their media customers.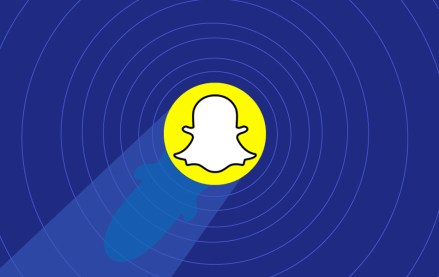 September 29, 2023 • 3 min read
•
•
"We are not diminishing the importance of AR," he said. "In fact, we are strategically reallocating resources to strengthen our endeavors in AR advertising and to elevate the fundamental AR experiences provided to Snapchat users."