Attention soccer zealots: you can now know how it feels to play like Leo Messi, the Argentinian striker known to several other players as,  "the best footballer in the world." With Adidas's new #FASTORFAIL game you get to be a digital incarnation of Messi is controlled by the buzz around his name.
"Messi seems able to absorb all pressure and channel it into incredible performances," said a spokesperson for Adidas. "We wanted the volume of social buzz to allow you to go faster in the game to represent this."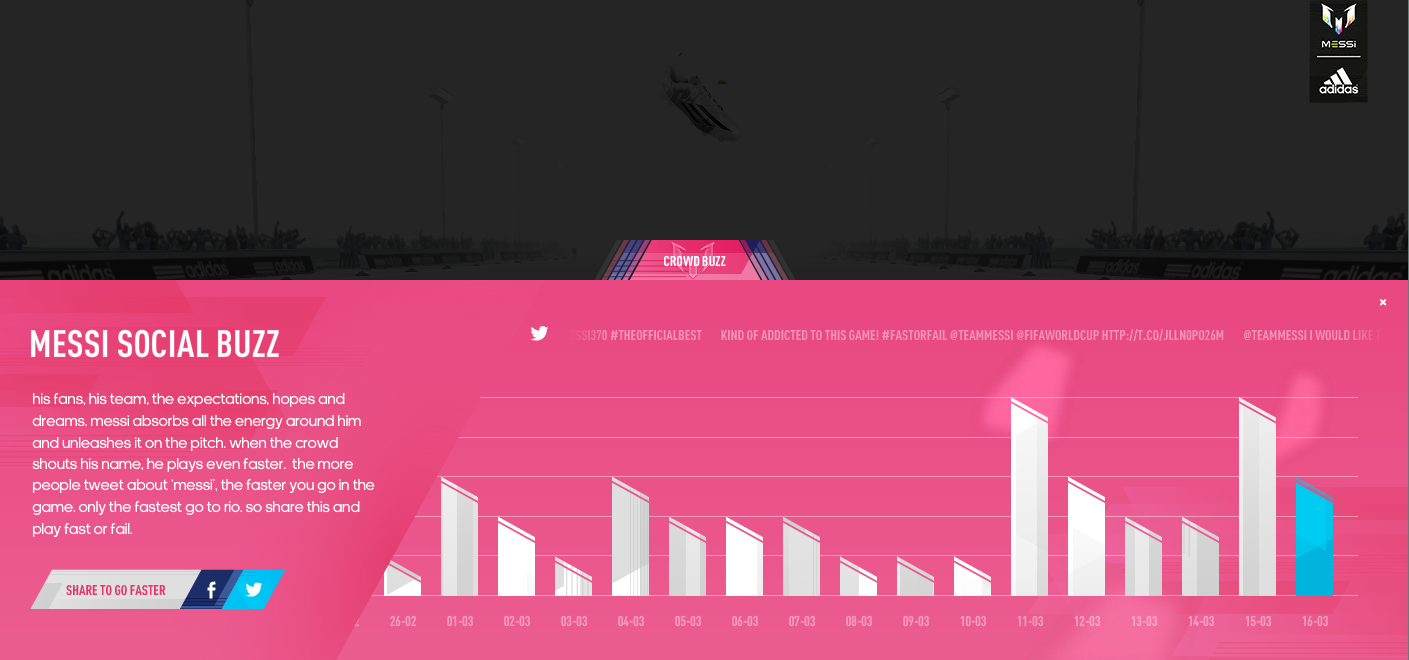 The game is essentially a first-person view of Messi running down what seems like an infinite soccer field. Players use arrow keys to control Messi as he bolts down the pitch; the fastest player will score tickets to the 2014 FIFA World Cup. The more people talk across Facebook and Twitter about Messi while you happen to be playing, the better your chances of winning. So, get your friends to tweet you into winning some Rio tickets.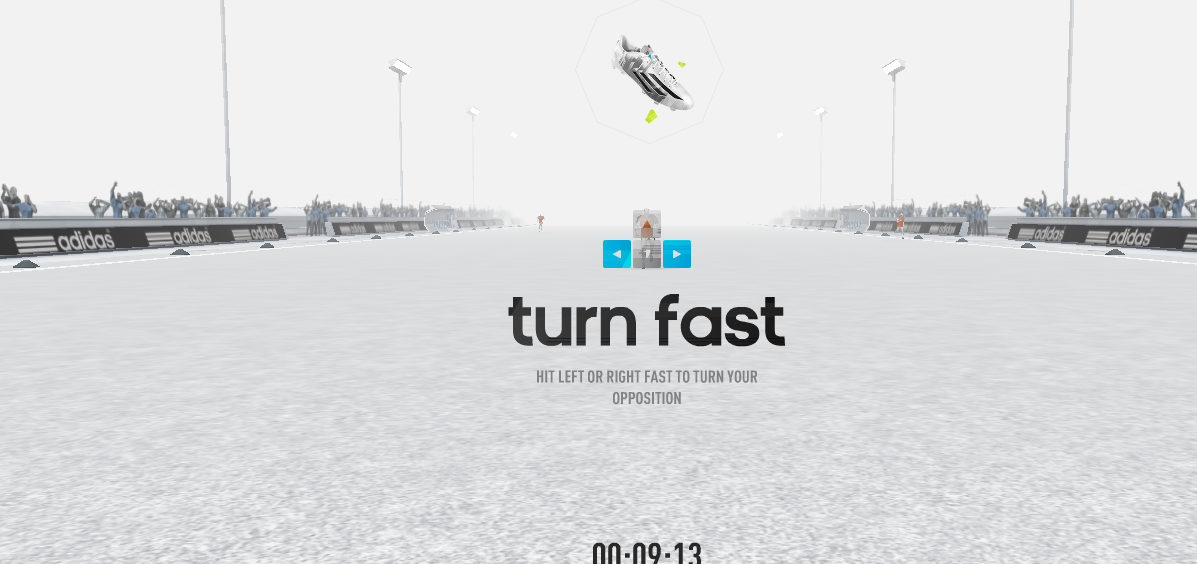 The game was developed by Iris to showcase Adidas's new adiZero f50 Messi boot, which players can also interact with by zooming in on and rotating a 3D model. You can, of course, click to buy from the application: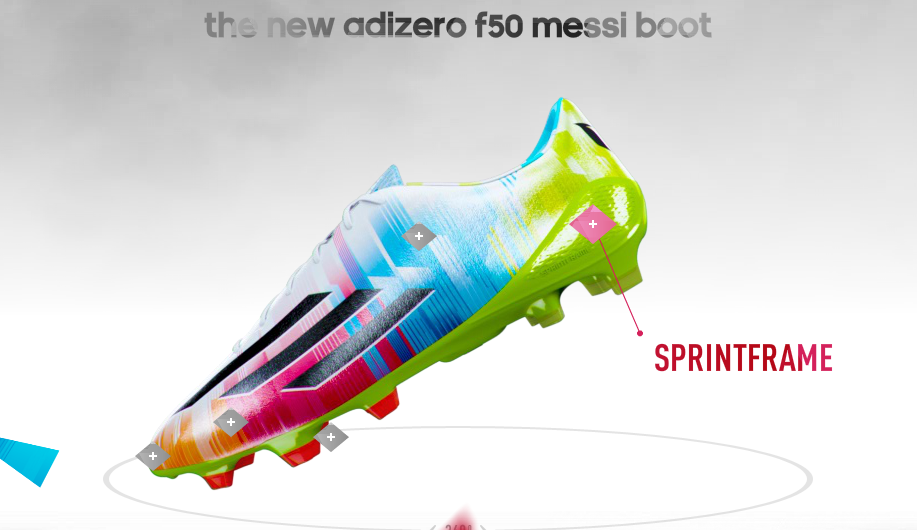 So far, the video has received more than 800,000 plays on YouTube, the hashtag #fastorfail has been tweeted out nearly 10,000 times since launching March 3, according to social analytics site Topsy, and countless hours have been spent by soccer fanatics desperate for tickets to the World Cup.