This is Global Creative, a series by Digiday that highlights different advertising scenes in different parts of the world, through the eyes of an established creative there.
Given its tumultuous political and economic history, advertising is still a "young sport" in Serbia. But that hasn't put any brakes on creativity from booming in this small Balkan nation over the course of the last 20 years, said Jana Savic Rastovac, creative director at McCann Belgrade.
While the Internet, democratization of media and economic liberalization of the country after Slobodan Milošević, who was pushed out of power in 2000, are important factors in creating a small but vibrant advertising market today, equal credit goes to the resilience, grit and ingenuity of its people.
"This is creativity born and bred under constraints, whether financial, political or geographical," said Rastovac, who started her career in advertising over a decade ago and has worked with brands like Coca-Cola, Carlsberg and MTV. "It is marked by a refusal to accept the status quo, rise up, despite a permanent state of low budgets and a third-world country status, and produce exciting work in recent years."
Serbia has also consistently made its mark at the Cannes Lions festival in the past five years, with campaigns such as "Bridge Projection Lifesaver" by McCann Belgrade in 2011 and "Chronicles of Threats" by Saatchi & Saatchi Belgrade in 2015. Among the most recognized work is a string of pro-bono campaigns focused on the greater good, according to Rastovac.
Here are six recent Serbian campaigns worth checking out:
McCann Belgrade and The Yugoslav Drama Theatre's "Taxi Drama"
This campaign from 2014 brought the theater to life in an attempt to encourage locals to attend more performances at the Yugoslav Drama Theatre. It enlisted a bunch of actors, disguised them as cab drivers and made them tell their unsuspecting passengers crazy stories about murder and family drama. It wasn't revealed to the fares until the end of the ride that the stories were actually plots from classical plays that the theatre performed, including Dostoyevsky's "Crime and Punishment," Shakespeare's "Othello." All three videos in the campaign went viral, netting more than 800,000 views in only two weeks.
"This campaign represents the Serbian belief that humor is always the best weapon," said Rastovac.
NewMoment and Red Cross of Serbia's "Button for Help," and McCann Belgrade and Serbia's Suicide Prevention Office's "Bridge Projection Lifesaver"
A lot of the acclaimed campaigns in Serbia over the past decade have tended to focus on larger societal issues, whether they be human trafficking or blindness. This 2015 campaign against human trafficking won a Bronze Lion as well as the Grand Prix for Good at the Golden Drum Festival. Intended to help women being held against their will and moved across the European Union, it installed a special button across women's toilets at several gas stations which they could press if they were in danger. It then secretly sent their photos to the police.
Another such campaign was this one from 2011, which was Serbia's first-ever Cannes Lion win. Aimed to combat Serbia's shockingly high suicide rates, the campaign projected the phrase "You are not alone" and SPO's hotline number onto the water below Belgrade's Branko bridge — which could only be seen by looking down from the bridge.
Delhaize Serbia and Pekara's "Maxi Pekara" and McCann Belgrade and MTS's "Live Serbia"
According to Rastovac, while the most creative work during the early 2000s was done for global clients in the local market, in more recent years, local brands have also been stepping up their game. The following example is testament to how local brands have been raising the bar by investing more in creative as well as production.
Brands are also getting increasingly brave in experimenting with new ideas, technology and media. So when telecom giant MTS wanted to introduce its 4G network to the Serbian market, it did so by broadcasting 140 live ads during commercial breaks from across 42 locations in Serbia using the technology — netting over 5 million viewers in the process.
Profile and Telekom Srbija's "10 years connected to you"
"Family, relationships and human connections are very important to Serbs," said Rastovac, a sentiment that drives this tearjerker of a campaign by another telecom giant, Telekom Srbija, from back in 2007. In this ad, the network has enabled people to connect through various scenarios in life — be it the birth of a baby or the moment a mother realizes her child is coming back home.

Image via Shutterstock.
https://digiday.com/?p=168180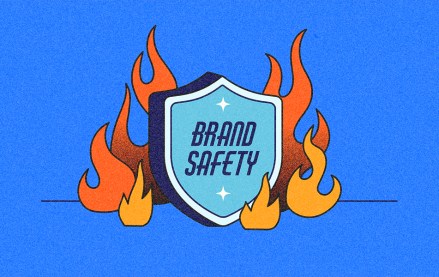 November 28, 2023 • 6 min read
"Major brands' search ads can appear on piracy, pornographic and sanctioned websites," research claims.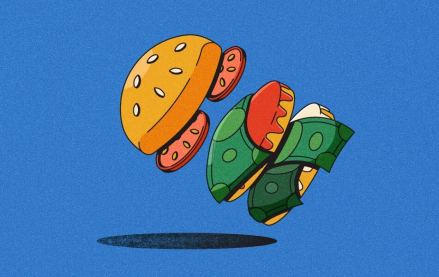 November 28, 2023 • 6 min read
As more influencers look to get into food content creation, brand opportunities are following.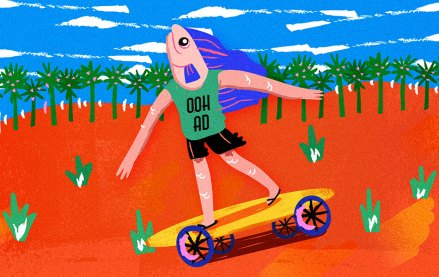 November 28, 2023 • 7 min read
As major marketers like Maybelline experiment with faux OOH, more marketers are open to the idea.