Dads have not seen themselves portrayed positively in advertising for quite some time. To this day, companies like Lowe's (and LG, and many others) insist on portraying fathers as hapless buffoons, giant adolescents who cannot manage children efficiently.
As with any stereotype, these caricatures may have a grain of truth to them somewhere in their murky origins. But it's high time a brand stepped up to portray dads as something other than giant children.
And as evidenced by their new #howtodad campaign for Peanut Butter Cheerios, General Mills has seen enough too.
The commercial has brought an energizing look at fatherhood to social media and advertising. If it aims to do what Dove did for women with its viral "Real Beauty," it might have hit the mark. Sifting through the 600-plus tweets over the last few days, it's clear the #howtodad hashtag has been received well, with about a positive sentiment rating that hovers in the 80 percent range, according to social media analytics firm Topsy.
While demographics are sketchy this early on, it appears that both moms and dads are enjoying the new campaign.
If you're sick of Dad's being portrayed as bumbling idiots, check this out. #HowToDad: https://t.co/auEurxS5vK via @YouTube

— Kevin Drew Davis (@kevindrewdavis) July 21, 2014
Thank you, Cheerios, for making a commercial that celebrates fathers rather than making them look foolish. #HowToDad https://t.co/4fEKZTBFte — Edwin Iguina (@EddiePotatoes) July 24, 2014
The official tagline of the campaign is "#HowToDad positions new cereal flavour as dad's partner in making mornings awesome" and it comes from Tribal Worldwide Toronto, which created the ad and #howtodad campaign.
"It just made sense to declare Peanut Butter Cheerios as 'The Official Cereal of Dadhood,' because like great dads, Peanut Butter Cheerios lie somewhere in the intersection of awesome and responsible," wrote Josh Stein, creative director, Tribal Worldwide Toronto via press release. "Dads are awesome and it's awesome to be a dad. The new campaign creatively acknowledges that today, dads play a significant role in raising children, and celebrate their contribution."
Of course at the end of the day, what General Mills really wants is to sell cereal. Nutritionally speaking, Peanut Butter Cheerios are somewhat less unhealthy than, say, General Mills' Reese's Puffs, but I still wouldn't let my kids eat it. Regardless, we've come a long way since 2012, when Huggies endured an epic backlash for its "Dad Test" campaign, which came with the tag line: "To prove that Huggies diapers and wipes can handle anything, we put them to the toughest test imaginable: Dads, alone with their babies, in one house, for five days." The horror!
"The commercial is great to fathers, and you only start to groan when the comparison to Peanut Butter Cheerios comes in," said Zach Rosenberg of 8BitDad.com. "Then it's just pure corporate salesmanship for the last 10 seconds. But otherwise, the image of fatherhood is great."
It is too early to tell if this campaign is paying off in direct sales. Meanwhile, viewers are pushed to HowToDad.ca, a Tumblr with 15-second ad spots and some cute one-shot graphics. Also, take note that the iconic bee has been replaced by a squirrel. I'm not sure how I feel about that. Overall though, the ad seems to be a positive step in the way dads are being portrayed by brands.
"I'm a little bit in love with the ad," says Ken Denmead, Owner/Publisher of GeekDad.com and NYT best-selling author of several GeekDad books. "While it still reinforces a couple of stereotypes — Dad is the enforcer of rules; it should be a shared responsibility of parents who are partners — it hits a great balance-point of a dad celebrating how awesome it is to be a dad, while being a little self-mocking about aspects as well (dad-jokes aren't always hilarious)."
With its swagger, aggressive music and quick talking protagonist, the ad is also reminiscent of this recent love-it-or-hate-it 2014 Cadillac ELR commercial. Over-confident and in your face with a steady-cam is a great way to grab attention. Add in that aggressive music, a kid wearing a horse mask and you've got a commercial that will soon hit viral status. So will this commercial usher in a new era of brand portrayal of dads, or is this just a one-off?
"I think there's a small shift underway," said Aaron Gouveia, founder of DaddyFiles.com. "You've seen some great dad ads from Oral-B, Dove Men+Care, Tide, and others recently. Ever since the Huggies fiasco a few years ago, I've seen a lot of progress. That's not to say the majority of commercials don't fall into the same old traps of idiot dad/savior mom, but the needle is moving in the right direction."
General Mills isn't the first brand to portray dads as they are, but unlike the ads Gouveia mentioned they are certainly taking a less sensitive approach. Brands should take note; we're not just boneheaded moronic sitcom dads without a clue. Now, if you'll excuse me, I promised my daughter I'd turn her room into a massive ball pit.
https://digiday.com/?p=82061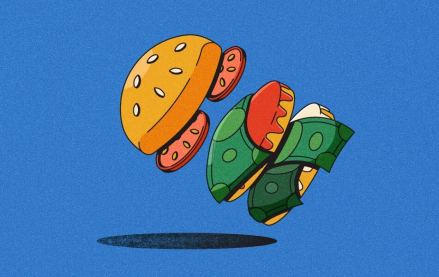 November 28, 2023 • 6 min read
As more influencers look to get into food content creation, brand opportunities are following.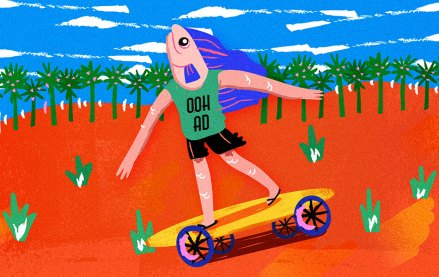 November 28, 2023 • 7 min read
As major marketers like Maybelline experiment with faux OOH, more marketers are open to the idea.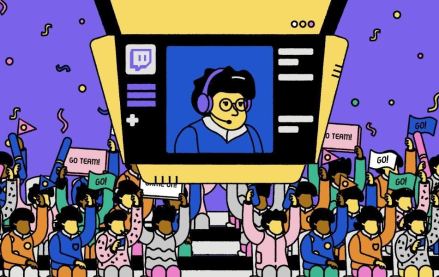 November 28, 2023 • 4 min read
The love affair between Alienware and Team Liquid does not mean that every esports organization is suddenly going to be all-in on wooing the endemic brands they once spurned in 2024. These days, esports organizations' varying level of interest in endemics is a matter of their broader brand identities — which are rapidly diverging.