If you've ever wanted to do the moonwalk but lacked the moves of either Buzz Aldrin or Michael Jackson, GE's got your back.
It turns out the company that builds microwaves, circuit breakers and solar panels was also behind the silicon rubber that went to the moon — in shoes worn by Aldrin, Neil Armstrong and Michael Collins.
Now, the company, along with JackThreads and Android Homme, is letting shoe fans lace into history with a special-edition, super-material sneaker that it will release next week to celebrate the 45th anniversary of the lunar landing.
The sneaker, called The Missions, will go on sale on the JackThreads website Sunday at 4.18 p.m., the exact time the Apollo 11 lunar module touched down on the moon. But you better move faster than a Saturn V rocket: Only 100 pairs are up for sale, priced at $196.90, a nod to the year of the launch, 1969.
To promote the sneaker, GE will reveal a 360-degree look at the boot via its brand-new Snapchat account Wednesday. Then, it will get Buzz Aldrin, the second man on the moon, to take over the account for a couple of hours.
"We are always looking for new ways to talk about science and technology and innovation," Sydney Lestrud, manager-digital global marketing, told Digiday. "We wanted to think about using commerce and retail as a marketing platform, and then connect the trend of material engineering in fashion to the individual."
GE has been on a mission of its own recently, trying to simplify its gargantuan operations and translate them into everyman-speak. "From a business standpoint, it helps us to be able to increase awareness of the GE brand, but also increase familiarity with all the things it does as a company," said Lestrud. "We're known as an appliance company or as a lighting company, so we need to be able to spread awareness of our innovation and our work."
GE is one of the few companies that have managed to make waves on new social platforms. Last year, it won accolades for #SixSecondVines, a social media campaign where it enlisted Vine celebs to show you six-second looping videos featuring science experiments.
The company has also invested quite a bit of its presence on Tumblr, where it focuses on inspirational, science-oriented content, as well as Pinterest and Instagram.
Those robust social channels (GE has 171,000 followers on Instagram and 245,000 followers on Twitter) will come in handy when the company starts using them to get people to follow it on Snapchat (@generalelectric), ahead of tomorrow's reveal. Aldrin's own Snapchat Story will be available for 24 hours starting midday Wednesday. On Sunday, GE will launch a second phase of the campaign that will ask fans to submit their own reenactments of the "first steps on the moon" via Vine and Instagram.
https://digiday.com/?p=81086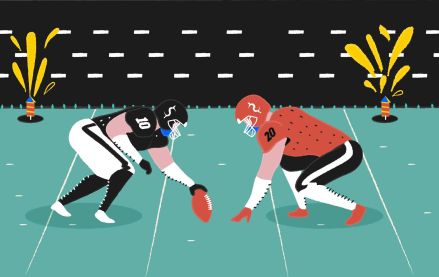 December 6, 2023 • 4 min read
In response to this challenge, the NFL's Detroit Lions have adopted a proactive strategy, introducing an extra channel for their local NFL broadcast. The objective is to broaden advertising opportunities, leverage direct-to-consumer distribution, and establish stronger connections with local fans, with the ultimate goal of increasing preseason viewership.
December 6, 2023 • 4 min read
It's been over a decade since the most recent entry in the wildly popular "Grand Theft Auto" series came out in September 2013, meaning anticipation for "GTA 6" has been building for years. Rockstar titled yesterday's trailer as "Trailer 1," making it clear that the company is poised to launch a massive marketing campaign in the lead-up to the game's 2025 release.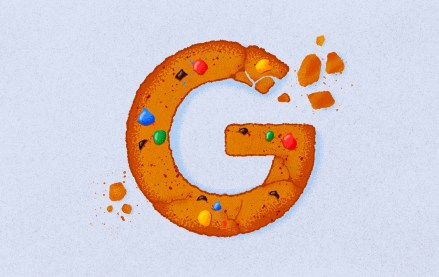 December 6, 2023 • 4 min read
A healthcare client that decided to scrap all conversion tags and cookies within weeks provides a case study for what will likely be a common experience in a year's time.