Gatorade expands into digital fitness with smart-cap bottle design
March 17, 2016 • 3 min read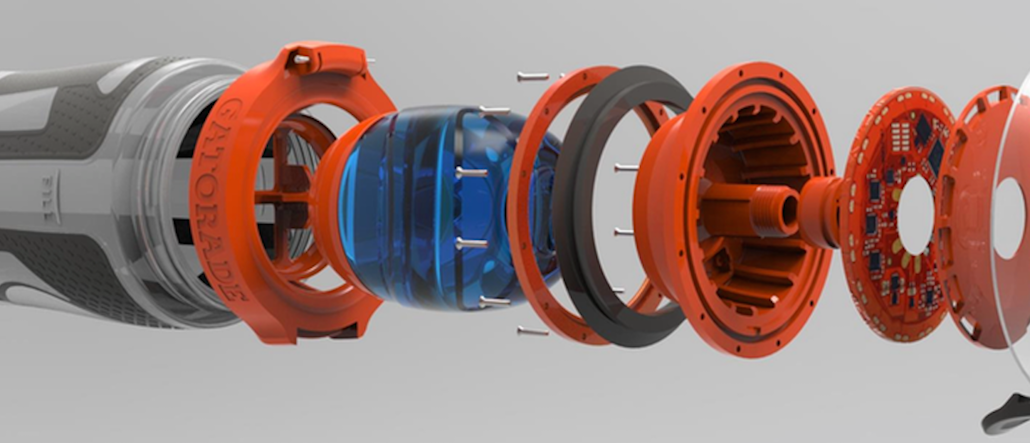 The global market for wearable fitness technology is estimated to reach $12.44 billion by 2022, a trend that isn't missed by brands that target athletes, from Adidas to Under Armour — and now Gatorade.
As athletes are increasingly using wearable devices to track diet, measure heart rate and time training, Gatorade is developing a microchip-fitted smart-cap bottle and sweat patch to inform them when and how much they should drink.
The chip-enabled patch, which sticks to the skin, will work with an app to analyze a player's sweat, communicating with Gatorade's software to identify the athlete's sweat level, as well as electrolyte and additional fluid-intake needs. The chip-fitted cap, on the other hand, will share real-time hydration data of the athlete. Based on the algorithm developed in collaboration with its Sports Science Institute, Gatorade will give the player nutrition recommendations.
Naturally, Gatorade recommends that athletes drink Gatorade. Toward that end, the sport drink will suggest one of its 12 formulas (designed for the smart cap bottle and served in egg-shaped pods) that fits his or her sweat type. The formulas will be optimized to the athletes in carb, calorie and electrolyte levels, according to Xavi Cortadellas, senior director of global innovation and design for Gatorade.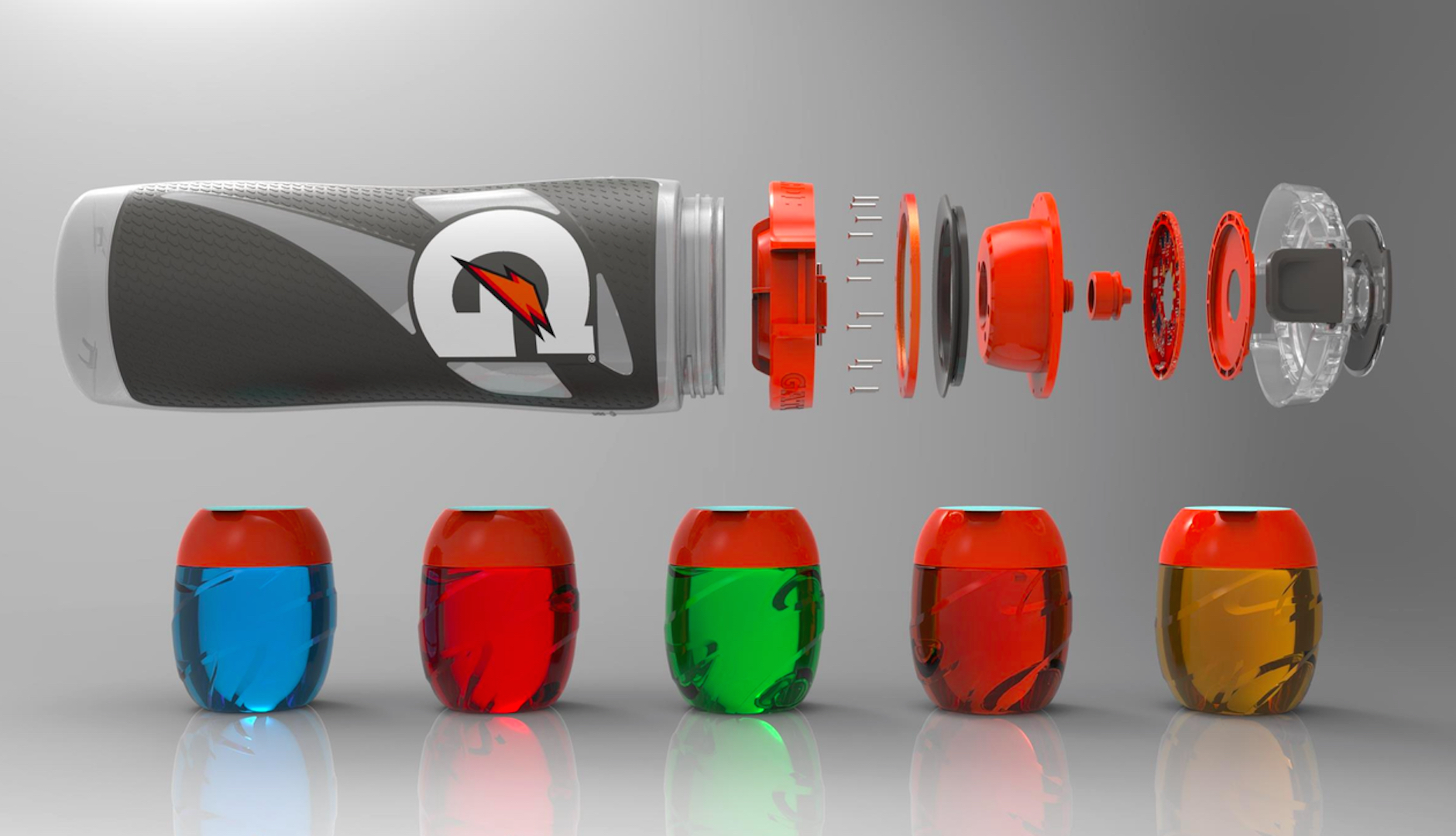 Athletes can also customize the bottle cap with their name, team logo, number and LED lights (show whether the athlete is ahead of or behind the drinking target). "Personalization is an ongoing trend with athletes," said Cortadellas. "From a scientific point of view, hydration needs are different and technology enables us to know as much about their body as possible."
Gatorade started testing the high-tech bottle design with Brazil national soccer team during the World Cup 2014 and planned to scale the idea since then. There isn't an official price yet, but the company will release the first version of the smart-cap bottle exclusively for athletes this summer.
In 2015, Gatorade represented 77 percent of the U.S. sports drink segment, according to Forbes. Facing challenges from new entrants, like BodyArmor, which claims it uses a healthier recipe than its competitors, Gatorade has been investing in emerging technologies including virtual reality to keep on top.
Companies like Adidas and Under Armour are building their digital fitness presence by acquiring a collection of mobile apps, but Cortadellas didn't detail how Gatorade will break through.
"I don't know if we are going to acquire [more companies] or not, but we are definitely moving to digital," he said. "We want to have one-on-one conversations with athletes."
Gatorade's smart-cap bottle design provides convenience and aims to sell the brand as a personalized source for replenishment. But science is unclear on whether the sugary, high-in-sodium drink can truly benefit athletes. A study from California Center for Public Health Advocacy shows that in most cases, sports drinks have little or no health benefits in spite of their claims. And consuming too much could have side effects like weight gain and vitamin toxicity.
https://digiday.com/?p=167082
September 25, 2023 • 5 min read
As esports winter sets in, the companies that are best insulated from the cold are the ones that designed their balance sheets for a years-long march to profitability — not the massive and rapid returns promised by some esports companies during the industry's initial wave of growth.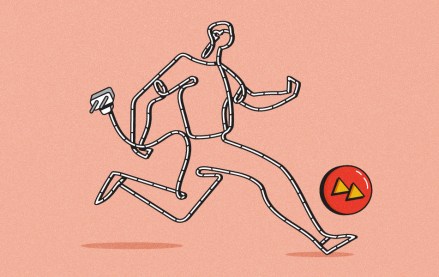 September 22, 2023 • 4 min read
Women's sports are having a moment. Brands, media companies and agencies are looking to get in on the action.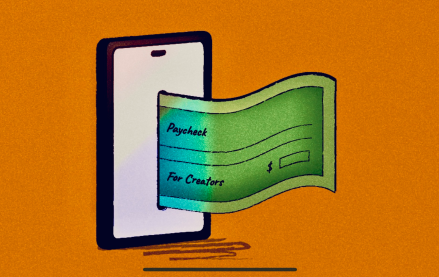 September 22, 2023 • 6 min read
The Hollywood strikes were supposed to be a game changer for many of them, but the situation hasn't quite lived up to the hype.