Video game brands have had a mixed reaction to the controversial movement that's come to be known as "GamerGate." While some are defying the remarkably vocal group, other companies are quietly capitulating to more-vocal requests that they abandon advertiser relationships with certain publications that have been critical of the GamerGate movement.
Gawker, a primary target of GamerGate's boycott, appears to have been particularly hard hit. The company has lost three advertisers (Adobe, BMW and Intel) thus far because of the controversy. GamerGate has focused its ire on Gawker since last Friday when Gawker writer Sam Biddle tweeted the following:
Ultimately #GamerGate is reaffirming what we've known to be true for decades: nerds should be constantly shamed and degraded into submission

— Sam Biddle (@samfbiddle) October 16, 2014

Bring Back Bullying

— Sam Biddle (@samfbiddle) October 16, 2014

Several more companies, including financial services brand Discover and major video game publisher Electronic Arts, have momentarily pulled ads from the site, according to those familiar with the situation.

"We don't currently have any campaigns in progress, and our strategy has not materially changed," EA spokesman John Reseburg said in a statement.

Gawker declined a request to comment, and Discover did not return a request for comment.

Gawker has also fielded calls from several other advertisers which have been inundated with requests that they, too, cease advertising with Gawker, and would like to distance themselves from the controversy. Today, Gawker said that Biddle would be taking a monthlong "sabbatical" while he move from his Valleywag co-editor job to a senior writer role at Gawker.

That brands are complying to the demands of a group that has been — fair or not — so closely associated with threats of violence against women speaks to the group's outsized power. It's also a testament to the fragility of running an advertising-reliant business now that technology has allowed outraged consumers to mobilize and message at an unprecedented scale.

GamerGate began as a call to end corruption in video game journalism but has since mushroomed into a conversation that has included the topics of bullying and unethical media practices and incorporated threats of violence and rape against women who have spoken out against its proponents. GamerGate purists contend that the threats are the product of a few bad actors. As Gawker learned, it's not exactly a brand safe environment.

The ordeal has forced video game brands into a Catch-22; while they don't want to be associated with the movement's more misogynistic elements, a broad denunciation of the group would be risky. GamerGate comprises some of the video game industry's most ardent customers, and video game publishers need their support as they enter the holiday season and release their heavily-anticipated new titles.

Brands in the industry with money at stake are walking treading lightly. Major game publisher Ubisoft, for instance, also declined a request for comment.

Rohit Thawani, director of digital and social strategy at ad agency TBWA\Chiat\Day, said brands are more risk averse now that CMO tenures and campaigns have shorter lifecycles, and digital advertising has allowed for changes to be made "with the flick of a switch."

"Most brands have become pretty quick on the trigger to pull digital advertising," he said. "It's not like TV and radio."

While no video game brands have actively denounced GamerGate, Microsoft and Sony, the two most prominent console makers in the industry, are not succumbing to the group's demands. Microsoft was continuing to advertise its new Xbox One console on Gawker gaming site Kotaku and Sony continuing to advertise its PlayStation 4 console on Vox's gaming site Polygon, which has also been a Gamergate target.

Still, neither offered a statement on the matter other than to say they supported one issued by their trade group the Entertainment Software Association.

"Threats of violence and harassment are wrong. They have to stop. There is no place in the video game community—or our society—for personal attacks and threats," ESA spokesman Dan Hewitt said in a statement.

Vox's advertisers have also been the subject of GamerGate's sophisticated letter writing campaign, but the publisher said it hasn't lost any advertisers because of it.

"Thankfully, we have great marketing partners who understand the issues, support us and all gamers and are not falling victim to the awful tactics of few anonymous individuals who are attempting to intimidate them, us and so many others who care about games and gaming culture," Vox said.

Gawker's advertising losses aren't necessarily permanent, but the timing is less than ideal. Gawker was hoping to take advantage of the quickly approaching holiday season with its growing ecommerce business, according to sources familiar with the issue. If advertisers don't come home for the holidays, it could hurt Gawker's chances of reaching its revenue goals for 2014. The company was on pace to earn approximately $35 million this year, not accounting for a surge in the fourth quarter.

Video game brands may think that they're playing it safe by trying to avoid GamerGate, but Thawani said they'd look better to take a definitive stand. He pointed to Oreo's rainbow-colored cookie and Honey Maid's "This Is Wholesome" campaigns, which both advocated safe-sex marriage, as instances of how brands can benefit from advocating certain social issues.

"You're seeing advertisers supporting stands are seeing greater returns," Thawani said. "The era of running away from issues and problems are over."

https://digiday.com/?p=93191
October 4, 2023 • 7 min read
•
•
There are still those who believe that AR has a place in the marketing funnel, however big or small right now.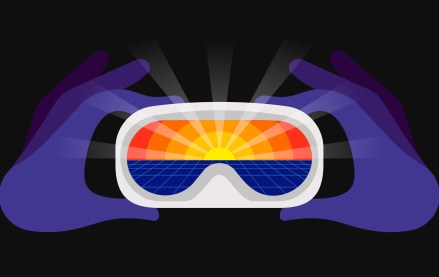 October 4, 2023 • 3 min read
•
•
With Pokémon Go revenues falling year-over-year, Niantic, its developer, is looking beyond its popular augmented reality game to generate profits.
October 3, 2023 • 2 min read
•
•
In episode four of the "Is This The Metaverse?" narrative podcast, Glossy international fashion reporter Zofia Zwiegliska spotlights the brand opportunity when it comes to fashion in the metaverse.