What's French for "Yo?"
If you've downloaded Yo, the simple, silly and hugely viral app, you may get to find out —  the French Football Federation is on it, and pinging its fans during the World Cup.
The app, which has amassed more than 1 million users since it launched on April 1, does little more than send the message "yo" to users phones. Or Arbel, a 32-year-old developer from Tel Aviv, created it in eight hours, after weeks of being prodded by his partner. (It also has a few big security flaws.)
With the increasing popularity of the app — it has reached the top of the Apple store for downloads in several countries — French agency KRDS realized that it could serve as a powerful tool of engagement for the national team to reach out to its fans. Its API was simple, and allowed brands to interact with its fans directly and simply. So they decided to create "EquipedeFrance," an account for the French team, and send out a "yo" every time the team scored in the World Cup.
"A single 'yo' can mean many things," Emilien Coquard, head of mobile strategy at KRDS, told Digiday. "The message is very simple but the only way to understand it is through context or conventions," he said, "We made every goal the team scored our convention to send a yo to the fans."
A recent study by Millward Brown found that while watching TV, people spend 35 percent of their time simultaneously on another screen. KRDS sought to exploit that, and Yo was the perfect platform. "We wanted to leverage that 35 percent by first using Yo as a second screen, and then launching a micro website of the top Yo-ers," Coquard said.
The second part of the campaign, "Supporters' highlights," was launched on Wednesday, during the France-Ecuador game. Users were encouraged to send a "Yo" to the French Football Team's account during the key moments of the game, which were then tallied on their Facebook page.
The campaign had received over 2,000 Yos for the Switzerland-France game (the first match during the team's Yo campaign) and over 12,500 for the Ecuador-France match, according to Julie Dobiecki, KRDS's public relations manager. KRDS is currently working on its expansion and making it more interactive and immersive, in time for France's next game with Nigeria on Monday.
"With so many brands trying to reach out to us, very often we feel overwhelmed with the messages and their content," Coquard said. "But Yo is very lightweight and low-key communication, and that's what makes it very powerful." 
"We are a platform that people can build on," Arbel, Yo's founder, told Digiday. "The KRDS campaign is the best thing we could have wished for because it really shows how much can be done with such a simple idea and app like Yo. It is amazing."
https://digiday.com/?p=79549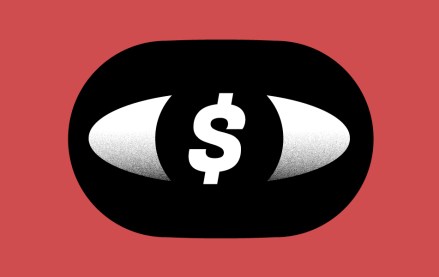 December 5, 2023 • 3 min read
The latest edition of the ANA's programmatic transparency report claims $22 billion can be saved by drastically cutting the ad tech bloat.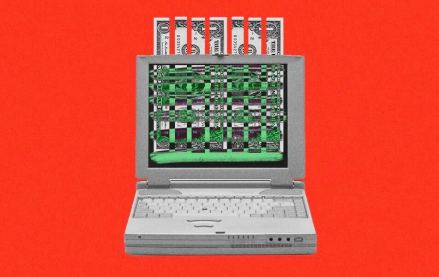 December 5, 2023 • 5 min read
Agency clients still see programmatic as an important part of their marketing budgets. But, overall, the uncertainty around programmatic could be causing them to lose confidence in online display ads as a marketing channel, and, as a result, agency clients are investing less in online display.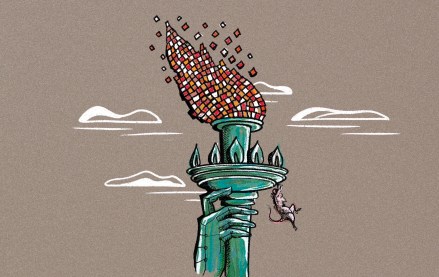 December 5, 2023 • 3 min read
There's a global AI race and different regulations in different countries might be slowing down – or speeding up – innovation. Here is a breakout of how regulations are being shaped on both sides of the Atlantic.