Manchester United is Evil, and Other Things Footy Tags Tell Us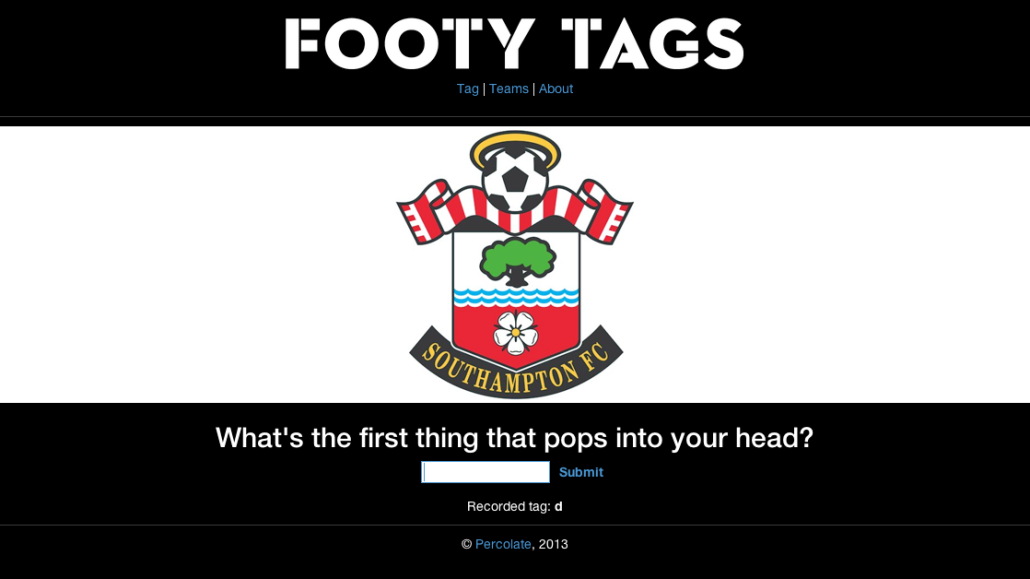 Ever wondered what pops into people's heads when they see the brand for English soccer team Manchester United? Of course you have. Turns out the words "assholes," "bandwagon," "champions" and "evil" come to mind first for many.
This is, at least, according to Footy Tags, a side project from social content technology firm Percolate. The company created the fun tool in celebration of its London launch, hence the focus on English soccer teams. It prompts users to type the first word that comes to mind when see the logos of Premier League football (sorry, "soccer") teams as quickly as possible. The data are then aggregated and displayed on a tag page to visualize trends. It's a refresh of the Brand Tags site Percolate co-founder Noah Brier created back in 2008, and later sold to Solve Media.
The results of Footy Tags are interesting. Alongside the obvious player and manager names that bubble to the top for each team, tags like "cheats", "scum" and "money" also prove popular across the board, as well as a few racist slurs, unfortunately. Check out the results for Chelsea in the image below.
"Our aim is to determine the perception associated with every Premier League Club globally," Brier wrote in a blog post announcing the site. He added that the company has already started to talk to sports teams and leagues about using the service.
https://digiday.com/?p=49764