As football clubs become more like media businesses in their own right, the way they make money is changing from a typical sponsorship model towards one more focused on content creation and distribution.
More football clubs are spending more of their own money to gather as much information on their fans as they can. The better they understand the fandom around the sport, the easier it is for clubs to prove to advertisers why their media budgets should be spent with them over rivals. Like some publishers, FC Barcelona wants subscriptions to capture more data.
To do that, the club is building a free streaming service called Barca TV+, which will host all the content developed by the club's production arm Barca Studios, which includes match highlights and first-team squad interviews, plus live streams from the B team and women's team home fixtures.
The viewing data from Barca TV+ will feed into the customer relationship management system the club is quietly building in the background, said FC Barcelona's CMO Guillem Graell.
His team is currently wrangling data from different parts of the club as well as external sources like retailers to pour into the CRM system.
Despite the logistical and regulatory challenges that come with handling personal data, clubs like Barcelona believe there's a huge commercial upside from connecting with every individual fan, whether they're online or offline. Taking this rarefied, distilled, consensual data owned by the club to a sponsor is powerful.
"Having an e-commerce business, or streaming service isn't unique for a football club," said Graell. "What's unique is having the data to be able to use those platforms to cross-sell and upsell to the people on them."
For some clubs like Chelsea, the faster way to diversify commercial revenues is through shorter-term campaign deals with those advertisers that either can't afford or can't justify a full-blown, multi-year sponsorship deal. Striking those deals opens up commercial opportunities like social media and influencer budgets not normally reserved for rights owners.
When the club moved its Chelsea TV channel from a linear, subscription service to a free digital one last August, the production behind it became more advertiser-focused. In January, the club officially launched the in-house production team with a view to rival agencies, publishers and social platforms for media budgets outside of standard sponsorship pots.
Most clubs already create reams of content for their long-term sponsors so Chelsea's switch is primarily around working toward shorter briefs. Finding new ways to monetize content is part of the reason those clubs with a stake in the Dugout video platform are using its network of publishers to get their videos out to a broader range of people for sponsors.
"Rights holders like football clubs are having to respond to the fact that marketers are increasingly spending their money with publishers, digital platforms and influencers," said Gary Twelvetree, the club's director of marketing. "There comes a point where you can't ignore that as a rights owner. Brands are viewing partnerships with clubs in a very different way."
Now, advertisers are less enamored with how many fans a club has on social media, and are more focused on finding out how much those fans are worth to them.
"The fact that the clubs' main commercial partners are getting better at it, means the clubs themselves are having to evolve their strategy in this area to meet the demands of current and prospective partners," said Amar Singh, global head of football content and strategy for Budweiser.
Last year, Southampton FC secured seven new commercial partnerships on the back of its ability to clearly articulate the value of its fanbase, which spans both supporters of the team as well as fans of its content, said the club's head of partnerships Darren Henry.
"We haven't got the large fanbases that the top European clubs have to drive their commercial value but where we can grow our support outside of just Southampton fans is online," said Henry.
The Premier League club was one of the first in the Premier League to move away from focusing solely on chasing traditional sponsorship deals four years ago when it put its data and marketing experts at the heart of its commercial strategy. Last year, it hired a performance analytics agency Mediacells to build a platform that would convert the club's data from social media platforms into dashboard visualizations that the commercial team can act on.
"To rely exclusively on fans coming to your channels to consume content risks limiting clubs' reach," said Luis Vicente, CEO of Eleven Sports. "Digitalization brought democratization and that is something that in my view, sports organizations are still trying to find the best way to utilize."
Image courtesy of the Premier League.
https://digiday.com/?p=360865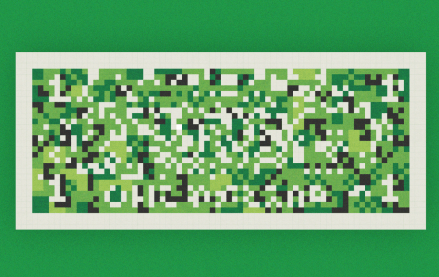 September 21, 2023 • 3 min read
Ducati has legitimate reasons to investigate Web3 tech as a marketing tool. Building a community of Ducati enthusiasts, or "Ducatisti," has been a core element of the brand's marketing for decades.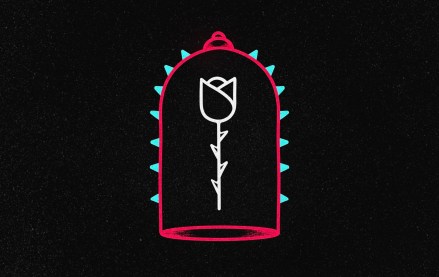 September 21, 2023 • 5 min read
In this edition of the weekly Digiday+ Research Briefing, we share focal points from Digiday's recently released reports on agency and brand confidence in TikTok, and on how publishers are making Instagram work for them.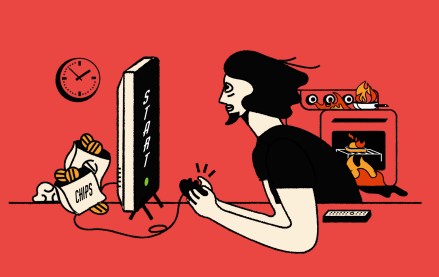 September 21, 2023 • 4 min read
While this is the first gaming related livestream Fandom has done with Instagram, it's part of a bigger push to celebrate and embrace the vast gaming community among the Gen Z demographic thriving on Instagram's platform.