In the wearables market, Fitbit is undoubtedly the king. Boasting a 69 percent market share, according to the NPD, the 7-year-old company this week launched its first-ever ad campaign, a print and television push that focuses on how the brand helps people "find their fit" and get to their fitness goals. Created via San Francisco agency Argonaut, the campaign comes at a time when FitBit is rolling out three new products — including the "Surge," dubbed the first-ever fitness super watch.
It's in a good position — but it's a position that might change very soon, as Samsung, Apple Motorola and Intel get into the wearable game. Apple, which plans to start shipping the Apple Watch as early as early next year, will be the first big opponent for Fitbit.
Digiday chatted with Fitbit CMO Tim Rosa about whether Apple's a threat, taking care of consumer data and why this industry isn't an easy one.
First things first. How worried are you about the Apple Watch eating all your business?
I am real excited that Apple Watch is coming in. That's because I think there is still a difference between FitBit's trackers and smartwatches. We don't feel like we're competing with the Apple Watch. With our research, we know that the big growth in the wrist space is with fitness trackers, this is all we've been doing. Consumers don't want all that on their wrist. They want simple and sleek. That said there are certainly a lot of consumers going to buy the Apple Watch. But we're at different price points: Our top end is $100 dollars under theirs. Our battery life is really important. Our Surge lasts a week; smartwatches typically last a day. If you're interested in understanding your all-day activity and where your rest plays into it, you want FitBit. If you take your watch off when you go to bed, you're not tracking an important aspect of your day.
You think people may buy both?
I absolutely think people will buy both. OK, we haven't seen the product yet in real life. But it's a really beautiful product. You really don't want to wear it when you're exercising. I love Apple, I love Jonny Ive. I'm really excited about how Apple fits into commerce or Apple pay. But when it comes to activity, it's a very personal thing. It's a specific thing we offer. You can have both.
Why did you think the time was right for a new campaign? Was it now, ahead of these other people entering the market?
When I joined FitBit about a year and a half ago, the company did a great job of making amazing products. But what they relied on was this: Great products sell themselves. Now, we felt like the market was starting to mature. When you step up into TV, it raises the brand profile. There's a lot of noise out there in the category. We felt like the time is right. Our new products address the way we think about the fitness category. There are three parts to it: everyday fitness, where we play in; active fitness; and performance fitness. We need to move up the pyramid into performance fitness. The new products say: "Look, we're not just about everyday fitness." With Fitbit, no matter what your idea of fitness is, we have a product for you.
Are you over the hump where you need to convince and educate people about wearables? It's still a creepy word.
Fitbit has invested so much on trying to do that education, particularly at the channel level. We're now in retailers around the world. We used to try and educate the consumer at the point of purchase. I think now the category has matured and now it's not so much about education. I think over the last five years, we've been beating that drum.
Sounds like it hasn't been easy.
No, it's not easy. There are a lot of brands coming into the category. We've had major companies come in and pull out. We've had people not seeing traction on sales. It's not easy. Our secret sauce is the algorithms and seeing the relationship between data and the individual. It's not an easy thing. The difference between us and everyone else is, this is all we do.
You clearly have a lot of sensitive data on consumers. After this latest Uber scandal, is it something you think more about?
Privacy is so important. One of the things that we've recently started talking about is making this clear: We never have and never will sell your data. A lot of big companies in this space can't say that. We have always had the position that you will not see ads on our platform.We also want to empower you to make your own decisions. With FitBit, it's important that we enable consumers to do what they want to do. For example, someone might want to link FitBit to a corporate wellness program. That's their choice, and that's their data.
https://digiday.com/?p=96933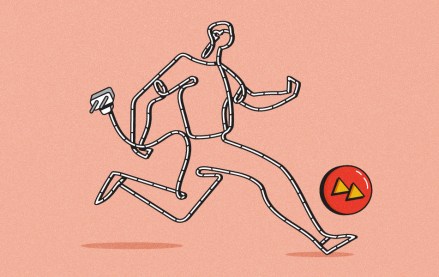 September 22, 2023 • 4 min read
Women's sports are having a moment. Brands, media companies and agencies are looking to get in on the action.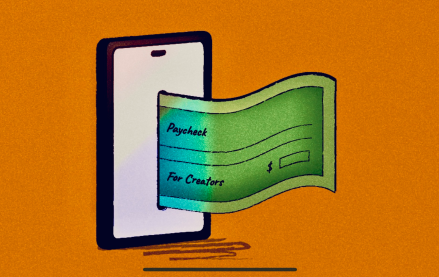 September 22, 2023 • 6 min read
The Hollywood strikes were supposed to be a game changer for many of them, but the situation hasn't quite lived up to the hype.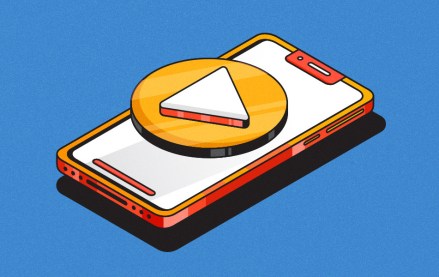 September 22, 2023 • 5 min read
Given the rise of short-form video, agencies that focus on the format, rather than specific platform expertise, will reap the rewards.