'Facebook is over': The social networks you need to know now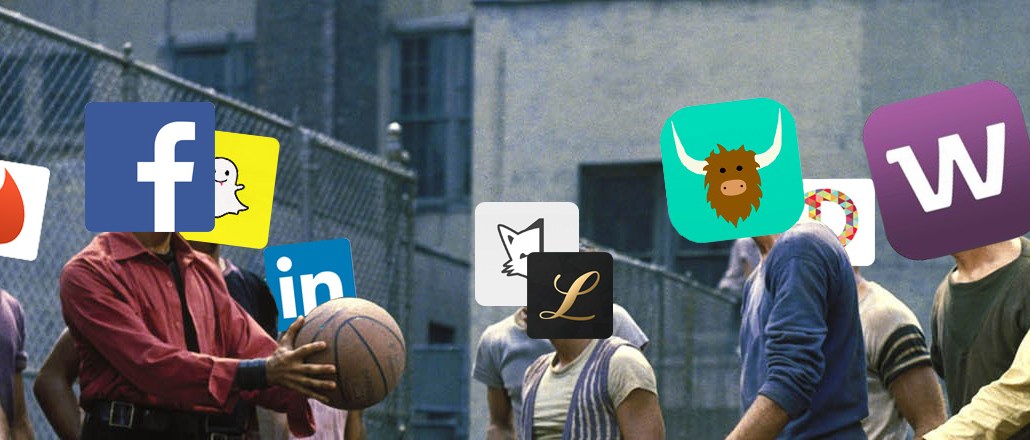 You know Snapchat. But do you know Rapchat?
Navigating the array of social networking apps out there is mind-boggling for most average consumers. But for an agency or brand, figuring out which one to spend media dollars on is even more challenging. Sure, Tinder has 50 billion swipes a day, but the platform is notoriously anti-advertising.
At the Digiday Agency Summit yesterday, Rohit Thawani, TWBA/Chiat/Day Los Angeles' director of digital strategy and social ran down what to Grok and what to skip.
"What are the things you guys should be looking at? What are you going to ruin next?" asked Thawani, who said that agencies need to keep an eye on consumer behavior even more than their clients do. Agencies and brands, he said, "are the worst people in the world. And when it comes down to it, we have to remember that it's the people at home that matter the most."
In an engaging, witty 20 minute presentation, Thawani broke down his thoughts on a few of the newer apps, including Hinge, Firechat and, yes, Tinder. A few highlights:
On Yo
"This was cool like eight months ago for about 20 minutes. My recommendation on Yo? No."
On Yik-Yak
"This is like a truck stop bathroom wall," said Thawani, crediting a HuffPo piece for that reference.
On Whisper
"It looks like really shitty memes. But it's turned into a place for serious citizen journalism. And Whisper overall is a good place for a brand if you want to do a leak or something for a product you have."
On Secret
"This was really a way to talk about people in the workplace. Like, 'Tom has herpes.' But for brands, because it's a me-too product like Whisper, stay away."
On Luxy
"Tinder, but for really rich people. Your dates are matched by your favorite luxury products and your professions. Guys can purchase expensive gifts and send roses, it's so sleazy, it's genius."
On RapChat
"This is like Snapchat but you send raps. They give you beats and you freestyle over it and send it on. And advertisers can create their own custom beats and do that. My verdict is: hell yes."